Oct 25, 2019, 1:19:14 PM via Website
Oct 25, 2019 1:19:14 PM via Website
Welcome to try our free App ConceptioDeMente to plan baby conceive. ConceptioDeMente helps to compute conception periods and to conceive a baby desired gender.
ConceptioDeMente as the keyword is the best way to find us in Google Play. We will be happy to see all your advices and comments.
"ConceptioDeMente" or "Smart Conception" helps you to plan pregnancy and avoid un-wanted one also. App determines ovulation dates and the most fertile days on the base of your menstrual cycle, as well, calculate probability to conceive baby with wished gender. The probability to get a pregnancy and the optimal periods for conceiving are visualizing in the Conception Calendar and in the convenient charts. Calendar of the conceiving takes into account different empirical methods in addition to analysis of the ovulation cycle.
Features:
► Automatic calculation of the menstrual cycle, dates ovulation, fertile possibilities, biorhythm cycles and blood renewal cycles on the base of initial settings


► Manual correction of menstrual dates in the Calendar to control the menstrual cycle to increase the accuracy of the conception probability calculation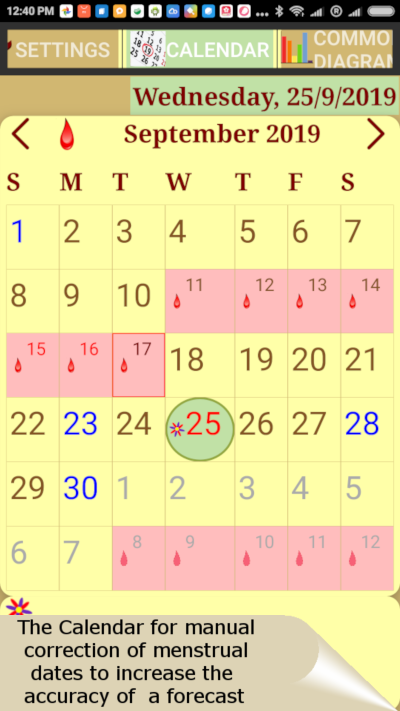 ► Calculation of optimal dates for childbearing by using menstrual cycles and ovulation dates tracking
► Menstrual cycles tracking to calculate the probability to conceive a baby wished gender
► The results are visualized in convenient charts to look conception probabilities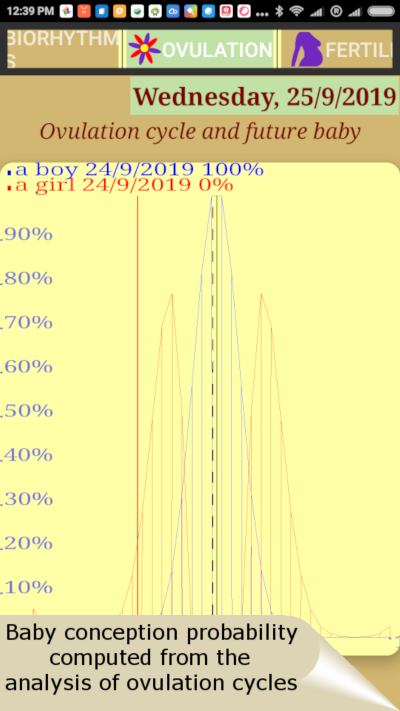 ► Calculation f optimal dates for childbearing on the base of analysis of biorhythm cycles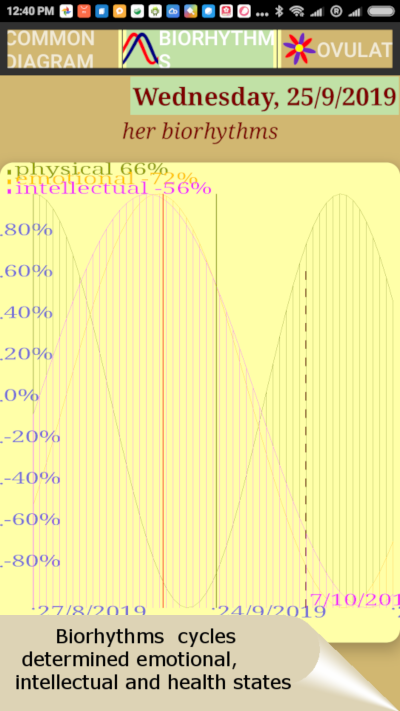 ► The usage of many factors such as ovulation dates, biorhythm cycles, Rh-factor, blood renewal cycles to compute the probability of a boy and a girl conception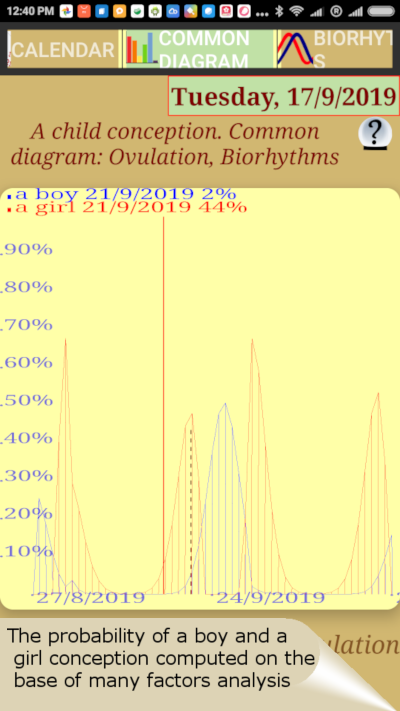 ► Tracking of fertile possibilities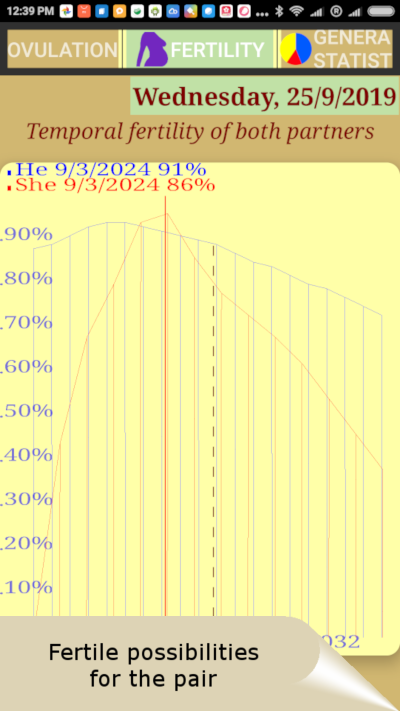 ► Total result summarizes in common statistic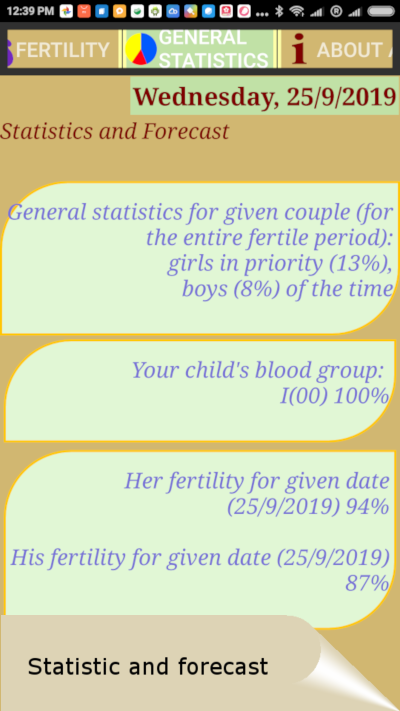 ► Tips to remind about the approaching of optimal dates for conceive a baby
Requirements:
► Android compatibility
► Version 5.0 for all devices phones/tablets and higher.
Developer Mobitico: http://www.mobitico.com/
Google Play: https://play.google.com/store/apps/details?id=com.conceptiodemente&hl=en