Oct 18, 2019, 8:48:44 AM via Website
Oct 18, 2019 8:48:44 AM via Website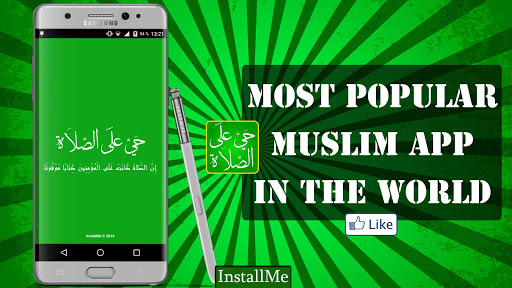 Prayer plays a vital role in Muslims to success in their life. Because without prayer you can't succeed in life. This is a beautiful gift that gives Allah to Muslims. So, that they can pray five times daily and remember their GOD. Prayer avoids Muslims from bad things and cleans their hearts. Today's every user is busy with their work. So, due to lots of work sometimes the user missed hear the sound of the azan or sometimes due to lots of noises the user missed the sounds of the azan.
So, here in this article, I'm going to list down the best 5 Muslim Prayer Times Apps which are the most popular and favorite applications on Google & IOS play store. The basic purpose of these apps allows users to set a reminder so that they can easily get the prayer times and never miss prayer times. These apps also provide the most accurate features that are Azan, Qibla, Islamic calendar, and Islamic events that are the best feature of the apps. Using these apps users can also find the nearest mosque location that is another best feature of these apps.
#1 Muslim Globe - Prayer times, Quran, Azan & Qibla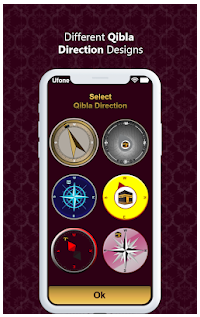 Muslim Globe is one of the best apps which is the most popular and favorite app for android and IOS users. This app for those who want to more features in one app. This app allows the users to see accurate times for prayer, find the location of the mosques easily, exit the location of Qibla, Fasting times during the month of Ramadan, Islamic calendar, Tasbih counter for zhikr, Six Klamath with English translation, The Zakat, and Usher Calculator. Muslim Globe is a simple application and user-friendly application with beautiful and attractive designing icons.
2 Muslim Pro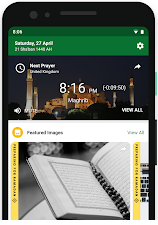 Muslim Pro is another cool application for android and IOS users. It's simple and easy to use more than 40 million users use this app to get proper prayer times on their smartphone. Using this app users can get accurate prayer time and azan for free. This app also provides users to pro version in which users can get full Quran with Arabic text and audio format file Along with this app also provide Qibla Locator and Islamic Hijri Calendar.
3 Ezan Vakti Pro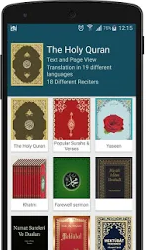 Ezan Vakti Pro is one of the best apps on the Google play store it allows users to prayer on time. This app allows the users to set a reminder or set a timer on your smartphone so, that they can easily access time for prayer. This is a user-friendly and fully customizable app so that the user can set a tone according to yourself. The best feature of this app is to track your performance on a daily, weekly, monthly and yearly basis. You can also set speed to reading Quran according to yourself.
4 Muslim Mate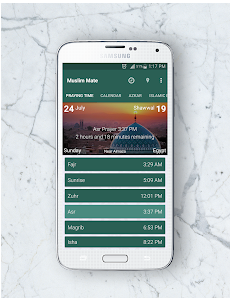 Muslim mate is the latest and most advanced Islamic app for android and IOS users which allows users to access accurate prayer times on their smartphone. This app provides accurate prayer timing with alarm, adhan, weather and zakat calculator. Using this app user can easily access the Islamic calendar. Along with prayer times, this app also provides users to compass that helps the users to find the direction of the mosques.
5 Prayer Times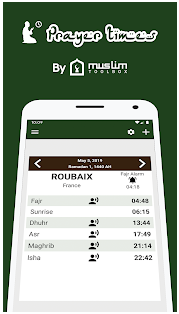 Prayer Times is another popular Qibla app on the Google play store which allows users to get an accurate time on their smartphone. This is a simple and user-friendly app user use this app all around the world to get accurate prayer times along with the direction to the Qibla. This app also reminds users of the time for Fajr, Dhuhr, Asr, Maghrib, and Isha.