Oct 2, 2019, 8:10:55 PM via Website
Oct 2, 2019 8:10:55 PM via Website
DECTV.TV...Watch Something New!
DECTV.TV breaks new music videos of all genres. Watch your favorite music video anytime or wait until Friday and be the first to see a new music video debut on DECTV.TV.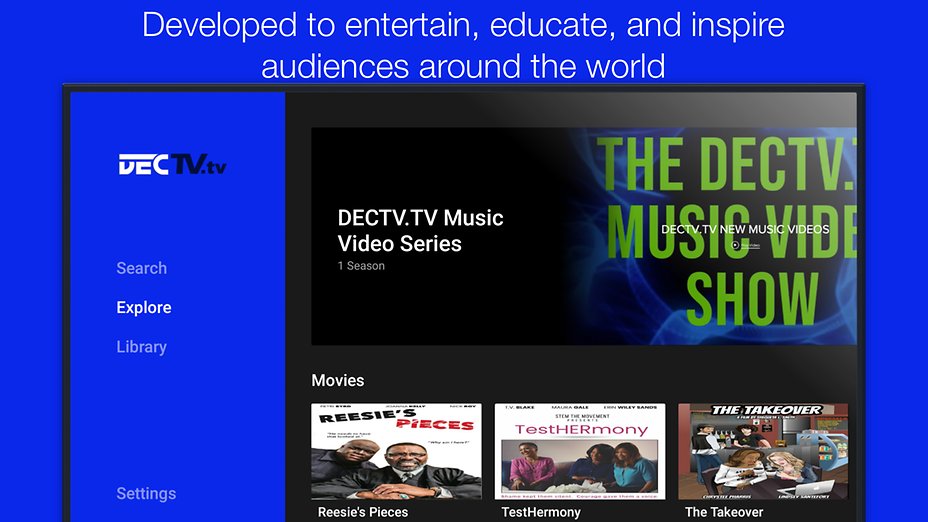 DECTV also connects its worldwide subscribers with products and brands that support our consumers. By providing a diverse range of programming, DECTV Network brings relevant content directly to viewers in a matter of minutes on every digital device.
We deliver content that universally speaks to the changing lifestyles of audiences everywhere. DECTV Network's signature content is live-streaming music concerts that give members an up close and personal experience with the celebrities they want to see.
Product features
- Beautiful HD streaming
- Pick up where you left off with the Continue Watching feature
- For existing subscribers, you can simply sign in to your account to get access. No need to resubscribe.
Download Link:
https://www.amazon.com/dp/B07X3NSFP2/ref=mas_ya_dp