Sep 12, 2019, 8:54:31 AM via Website
Sep 12, 2019 8:54:31 AM via Website
Area 51 is a new sniper shooting game of 2019. Here, you can enjoy sniper shooting with slow motion of bullet, fired with snipper.
Lions are trying to enter in the valley and they will hunt innocent peoples. Take a sniper shot and kill Lion that can hunt you or your valley members. This game also provides you an opportunity to enjoy a rescue mission.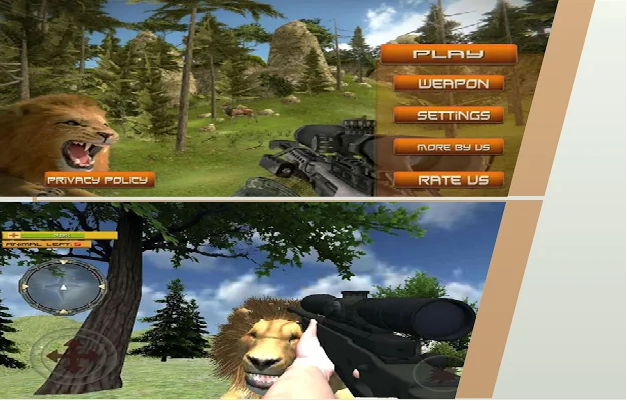 Kill all the lions that are trying to hurt innocent peoples and they provide difficulty to villagers to live their lives peacefully and without any fear. Check the map on the left-hand side to view the enemies surrounding around you. When you kill the lions in the jungle you can check the live lions moving near you. Move to the right direction by viewing the map.
— modified on Sep 13, 2019, 9:47:57 AM