Aug 8, 2019, 11:45:48 AM via Website
Aug 8, 2019 11:45:48 AM via Website
Game link here: https://safari.app.link/forumlaunch
Become the world's most celebrated zookeeper in this cute and wildly fun HAPPY SAFARI!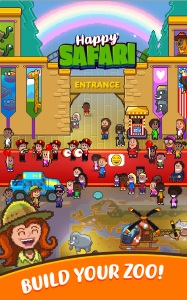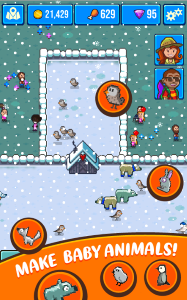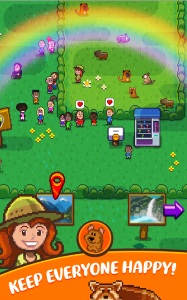 Endangered animals from around the world need your help!
Travel to distant locations by land, air, and sea. Rescue lots of amazingly diverse species from across the planet that are facing extinction, providing a safe home in your charming zoo that's full of surprises. Collect and care for your favourite animals, cleaning and upgrading their living space, feeding and nurturing them, until adorable baby arrivals make their entrance! Collect the rarest and cutest animals to attract flocks of paying visitors and once your babies grow up, release them to repopulate the wild.
Travel the globe: Rescue real-life endangered animals in over 20 STUNNING WORLD LOCATIONS
LEARN facts about the real endangered animals of the world and how we're fighting to protect them.
Rescue all the animals: Help repopulate the world's MOST ENDANGERED ANIMALS
Adorable baby animals: Raise the CUTEST LITTLE BABIES on the planet
Happy Safari is FREE TO DOWNLOAD and FREE TO PLAY

Get it here: https://safari.app.link/forumlaunch
— modified on Aug 8, 2019, 11:46:26 AM