Jul 31, 2019, 3:27:36 PM via Website
Jul 31, 2019 3:27:36 PM via Website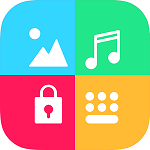 Hi everyone,
Personalization App for Android™ represents the newest SPORTS WALLPAPERS!
If you are a passionate basketball fan, we bring you the most attractive basketball wallpapers HD. Tennis pictures make you cheer up your favorite tennis player on your phone as well. Give support to the best football team by setting a powerful football photo on your home or lock screen.
Be sporty with the amazing athletics wallpapers, golf pictures, free climbing or cycling wallpapers.
Personalization App for Android™ is available on Google Play Store.