Jul 3, 2019, 2:59:30 PM via Website
Jul 3, 2019 2:59:30 PM via Website
Hello,
I'm sorry to say that Google suspended my dedicated Google Photos App from the Play Store because I didn't respect the Log In Guides and stuff.
I reviewed the entire process and integrated all Service Providers into my original (purple colored) Photo Map App and I have to say: The results are just awesome!
Here is the Service Provider Dialog where you can switch between the data sources within seconds: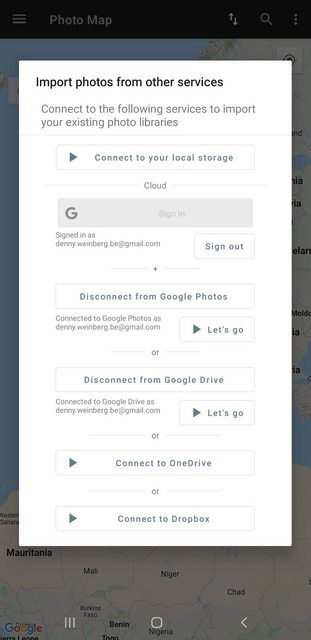 Supported data sources:
Your local storage (device folders)
Google Photos (in combination with your location history for the FIRST setup)
Google Drive
OneDrive
Dropbox
Play Store:
https://play.google.com/store/apps/details?id=com.levionsoftware.instagram_map
Homepage
https://levionsoftware.wordpress.com Privacy: https://levionsoftware.wordpress.com/privacy-policy-photo-map/ FAQ: https://levionsoftware.wordpress.com/photo-map-faq/
Everything is cached. I did major improvements in the Google Photos loading process. Only new photos are loaded and not all every time! Also thumbnails don't expire anymore! New photos are mapped automatically now! It's just crazy how good it performs now...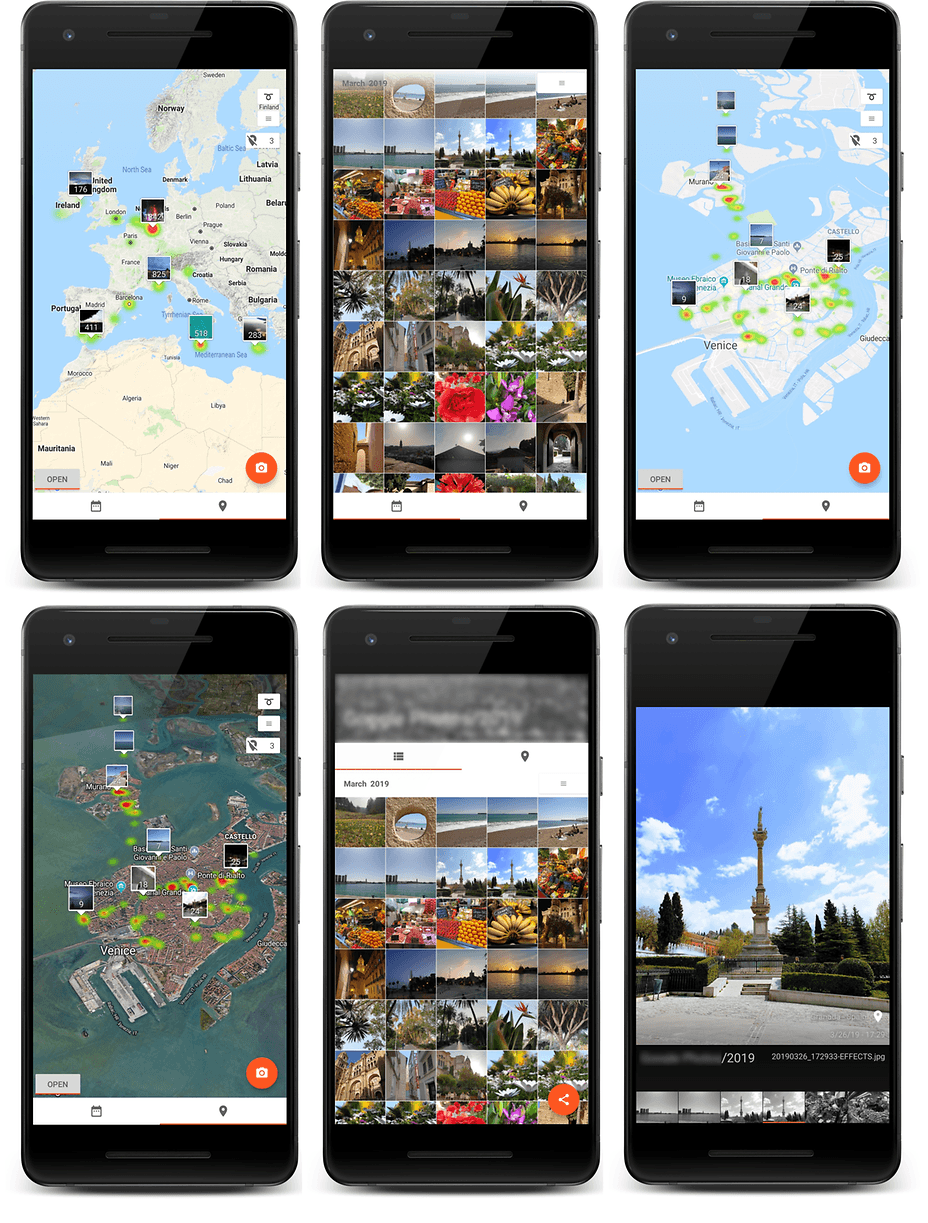 Homepage:
levionsoftware.com