Jun 7, 2019, 8:40:51 AM via Website
Jun 7, 2019 8:40:51 AM via Website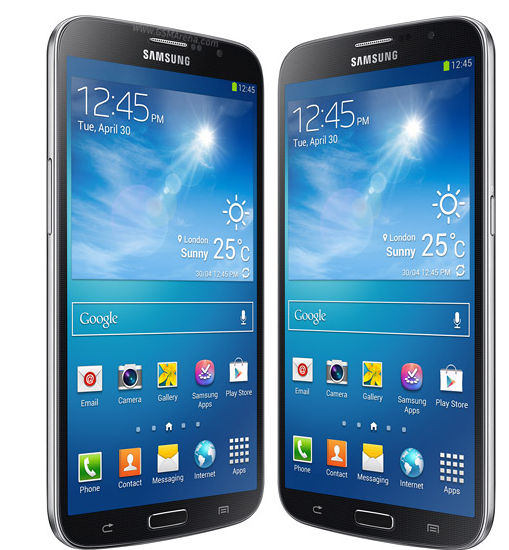 Samsung Galaxy Mega was launched as an Android-based phablet in 2013 by Samsung. It was initially released with Android 4.2.2 "Jelly Bean" can be updated to the Android 4.4 "Kit Kat".If you are still using Samsung Galaxy Mega 6.3 and running on Android 4.2.2 "Jelly Bean" you can root by flashing the CF-Auto-Root package using Samsung Odin.
Why Should You Root Samsung Galaxy Mega 6.3 I9200
It has been about Six years after releasing Samsung Galaxy Mega phablet and currently, Samsung has discontinued the product. If you are still using the stock Samsung Galaxy Mega, you can only upgrade it to Android 4.4 "Kit Kat". But if you try to root the device you can install custom ROM on your device and make it more interesting and newer than now. You cannot install custom ROM without flashing a custom recovery on your device and it needs root access on your device. So, if you have an intention to make your device more attractive without refusing it as an old version rooting is the best option. Resurrection Remix Oreo for Galaxy Mega 6.3 is one of the attractive and latest Custom ROM for Samsung Galaxy Mega 6.3 I9200 devices.
How To Root Samsung Galaxy Mega 6.3 I9200
As you know, there are two universal methods to root any Android smartphone. Using exploits and flashing root binaries using Custom recovery are those methods. One-click rooting tools using exploit methods and you can use one of them to root your Galaxy Mega device. Also, you can flash root binaries in recovery mode and gain root access. As one-click rooting tools are easier than recovery method try one of them that compatible with your device first. If the exploit method is not sucessful you have to follow the recovery method. There are several recovery method to root your device and flashing CF-Auto-Root binary package in recovery mode through Samsung Odin is ideal for your device since it is a Galaxy device. Root with Odin is not as easy as using a one-click rooting tool. Here are the basic steps to use Odin to root your device
Download the CF-Auto-Root package according to your device model,
build number and
Android version on your Windows computer
Extract the Zip file and install the Odin program available in the
root folder
Launch Odin on your Windows computer
Now, boot your device into recovery mode
Connect it to the computer and load the CF-Auto-Root application
clicking the "AP" button on Odin after your device recognized
Then, Click on the "Start" button on Odin and wait until the Odin
complete the root package flashing process
You will get a "Pass" message when it is done and your device will
reboot automatically
Final Word
If you feel this basic guide is not enough to proceed, check some articles on this subject and move on.Because you need proper comprehension about the process before starting.