May 23, 2019, 4:46:47 AM via Website
May 23, 2019 4:46:47 AM via Website
Now available on Android devices WORLDWIDE! A revamp of the original game has been released with a bigger, better and more exciting version.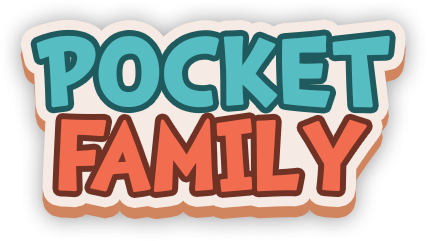 Blast Puzzle game which Kooapps made as one of the key and most crucial elements in playing the new game. Players would need to tap groups of blocks in order to destroy or turn them into power-ups. "Stars" can be earned in the Blast Puzzle game which can be used to perform various tasks in the mansion such as cleaning, renovating and redesigning the rooms.
Check out our Trailer here:

youtube.com/watch?v=jNLEgNb9wvk
A "Favors" feature is being planned to enhance the game which will allow players to interact with the characters more.
The original key features of the old game was taken while refining them to provide a whole new experience. Lots of the elements from the original Pocket Family including house customization, character collection, and puzzles has been included. Iterating the old formula by streamlining the experience and connecting all of the elements to each other. Aimed to create an experience that leaves the player feeling satisfied long after they stop playing..
Complete list of features:
 
Addictive Blast Puzzles
-  Tap groups of blocks to destroy them or turn into power-ups
- Combine power ups to create awesome effects
- Collect stars and coins to be able to complete different tasks
- Tons of fun levels and puzzles to complete
 
Complete Family Tasks
- Perform tasks such as cleaning the rooms, repairing and refurnishing the mansion
- Interact with your family members!
 
Customize Your Mansion
- Choose the home design that best suits your taste
- Multiple designs of incredible wallpapers, floorings and interactive decorations to choose from
 
Character Collection
-   Unlock friends and family to invite to a tour of your mansion!
 
Play With No Wifi
-   Take your Pocket Family with you anywhere, anytime!
 
Download Pocket Family:
smarturl.it/pocketfamilyandroid
Facebook Page:
facebook.com/Kooapps/
facebook.com/PocketFamily/
Instagram Page:
instagram.com/PocketFamily
Official Website:
kooapps.com
About Us:
Founded in 2008, Kooapps is a mobile game development company catering to iOS and Android users around the globe. Its best-selling game, Pictoword won the Summer 2016 Academics Choice Award and has over 10 Million downloads on App Store and Google Play Store! To learn more about Kooapps and all their exciting games, visit: kooapps.com