Apr 18, 2019, 4:22:46 PM via Website
Apr 18, 2019 4:22:46 PM via Website
Hello guys!
A crush💘, a first kiss💋 or a torrid one night stand🔞? I made an app to keep track your love and sex life and share with your friends if you're up to it. it's free! Feedback welcome!
I have the concept of this app for many years, and after hard work, I finally finish it. This app has many uses.
In the beginning, I made it to use only with my group of friends to share each time I have sex with someone. Somehow it allowed me to create my sex list directly with the app, no need paper or excel file anymore. You know some of us have a list like that 😁
Then we included more actions, like when you have a crush, when you started a relationship, when it ends. We started to share all the crucial moment of the cycle of a relationship.
So with time, we added more. Now you can track all your sex and love life like a diary. You can keep it only for you.
If you usually share your secrets, or your sex fact, with your friends you can also share every action on a private chat, it's pretty like Whatsapp chat. You just need to add friends and create groups.
The name of the app is Dieselist :
And here a video to explain the concept with nice music

Here the link of the app :
Android: the package name is: fr.protox.dieselist
i can't post link for the moment so search Dieselist on the google play store.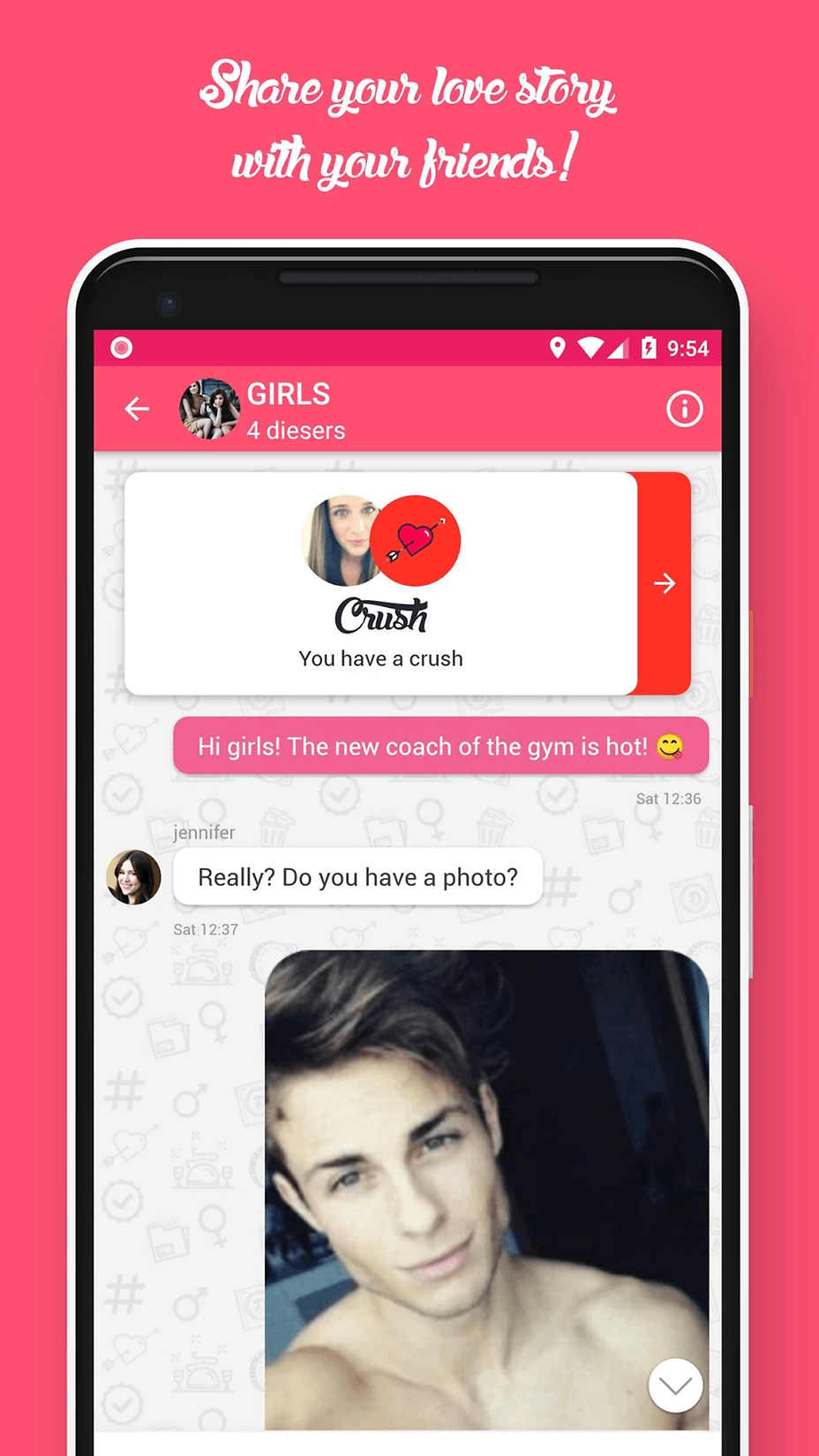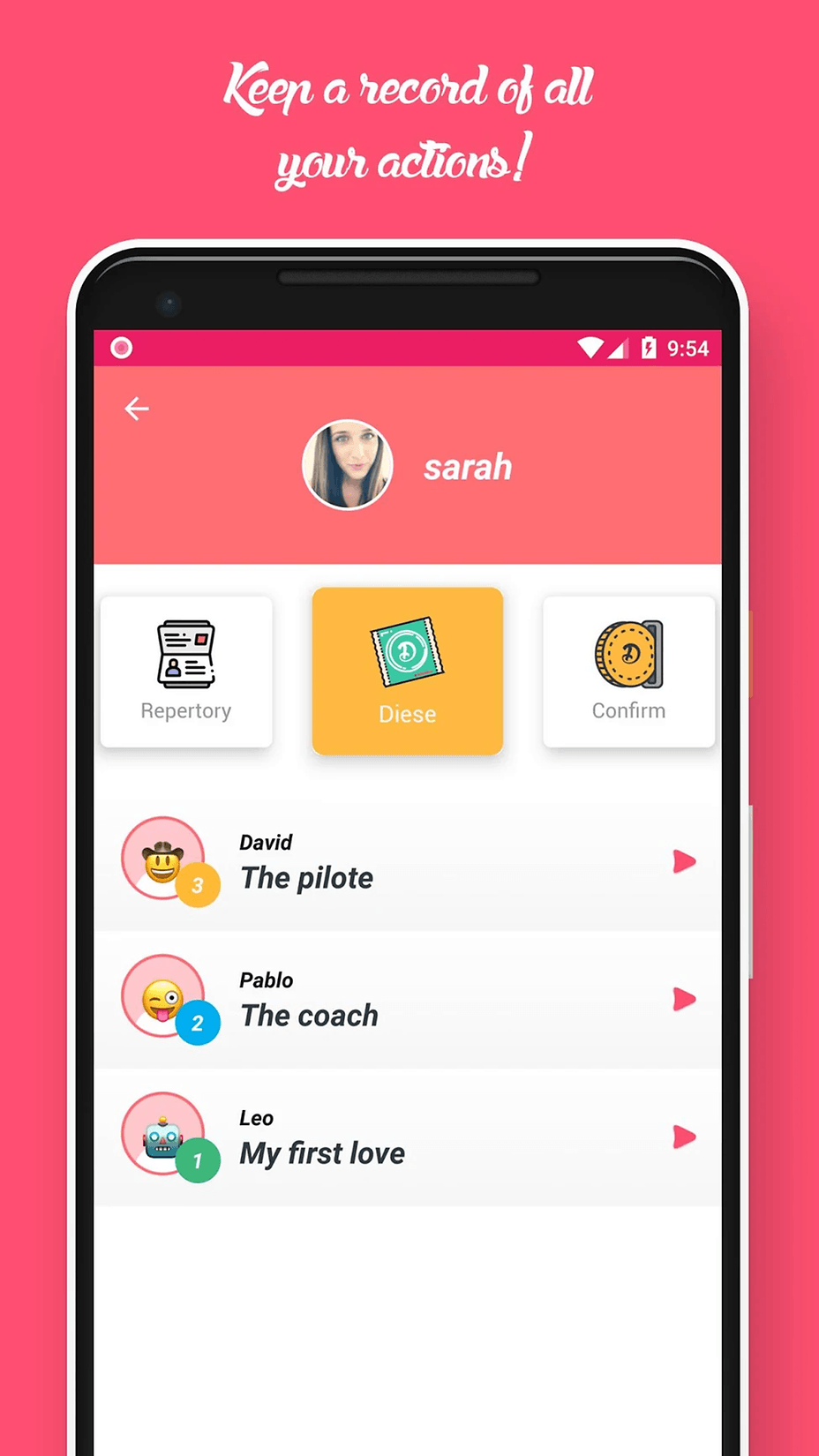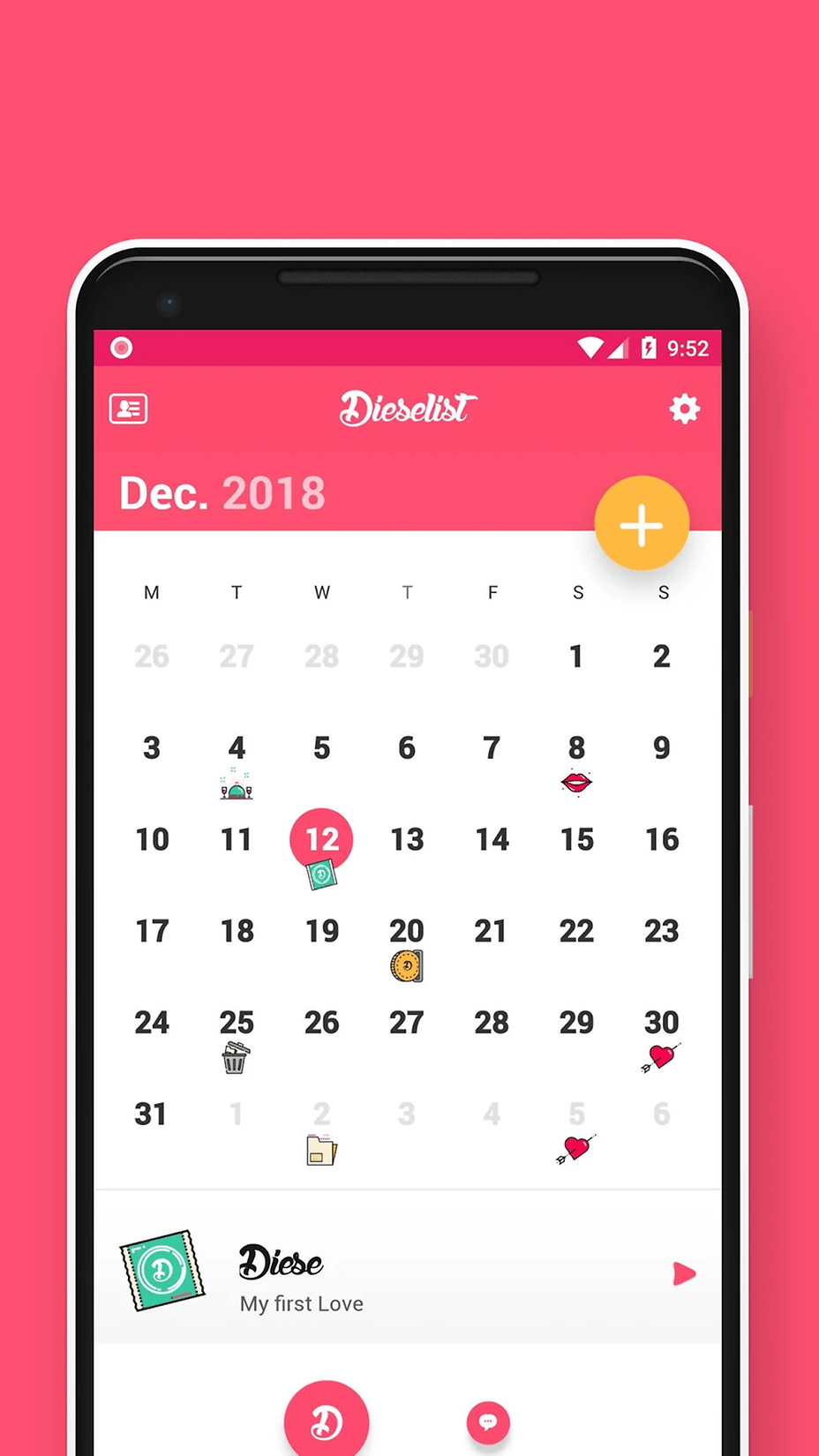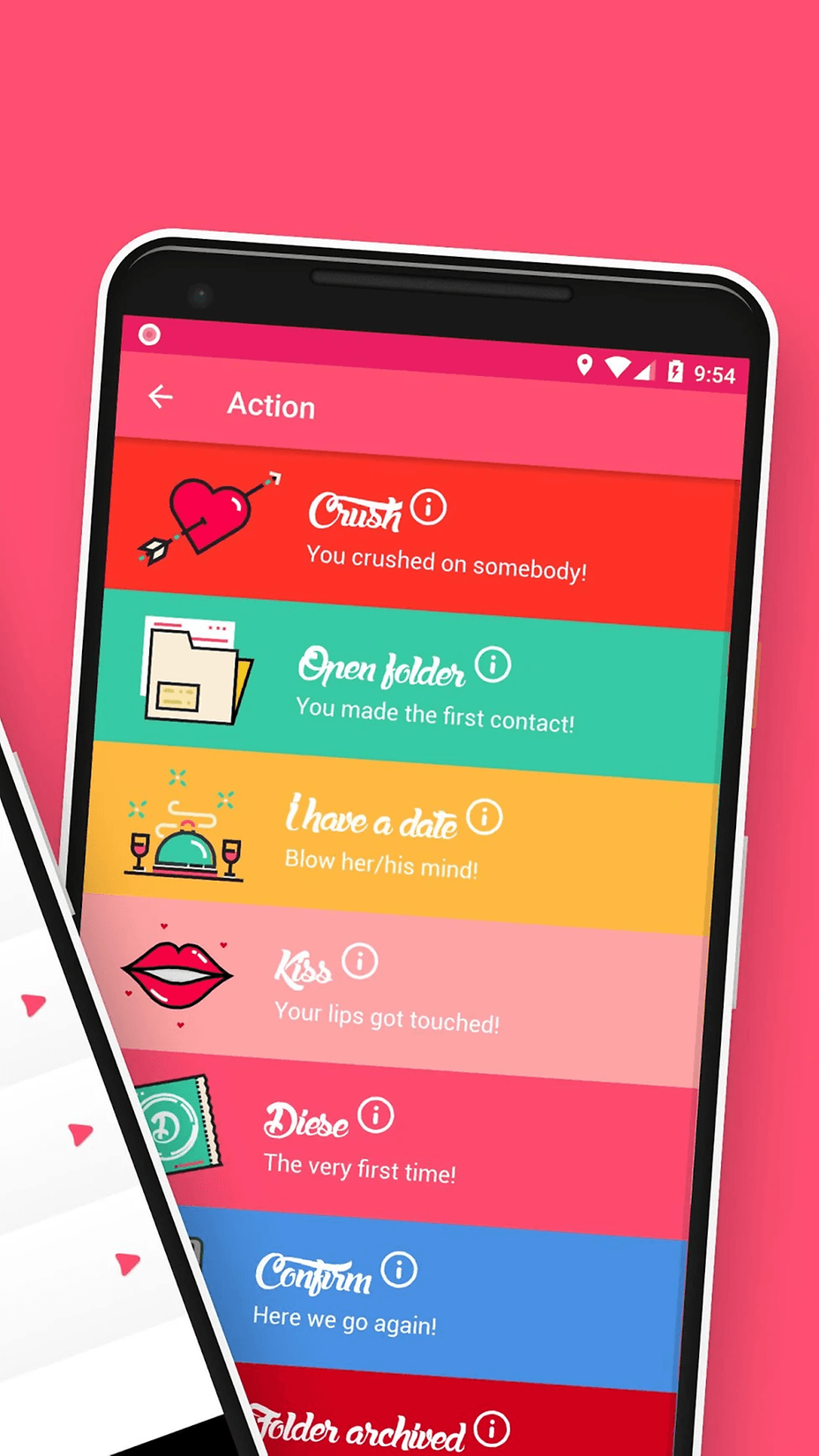 We started to communicate with a code in the beginning, and we gave names to our actions :
💘 Crush: if you just fell in love with the one you meet in the morning on the bus.
📂 Opening a file: you get his contact information (phone number, email, social networks, etc ...). The relationship begins!
🥂I have a date: your relationship with your "file" evolves and you have a date.
💋 Kiss: you got your first kiss.
🔞 Diese: serious things begin! This is your first sexual relationship with this person.
🔞 Confirm: all your other sexual activities that follow Diese with that same person.
🗑 Archived folder: your relationship is over, you move on.
Maybe to avoid a little confusion, to start tracking your sex activities with your current partner, you need to enter the first time you have sex with. The app is made that way to create your sex list. it could be difficult when you have 5 years of relationship and you don't remember when the first time is, but I will make an update to create automatically and approximatively a past.
I also will add gamification, like badges and other stuff like that. Add also more actions, like blue balls: when you were so close to doing it but you forget the condoms. And why note a masturbation action. You know some of us practice 😁
Anyway, any feedback is welcome. I don't have lots of users now and I want to improve the app to be the best social love and sex tracker. So i will listen to you guys and reply to all your questions or remarks.
Thanks for having read me so far!