Mar 10, 2019, 10:38:12 AM via Website
Mar 10, 2019 10:38:12 AM via Website
THE FUTURE IS NOW!
Welcome to a new global job market.
Find jobs. Share your skills. Complete tasks. Socialize.
Join for free and experience the uniqueness of 4 platforms in 1 app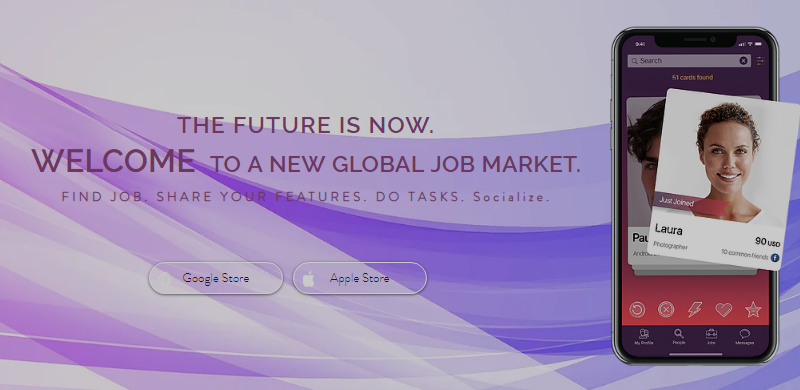 Jobs
Search & apply jobs with a swipe
Get instant feedback
Personalize your profile & cv
Job matching based on your cv
Search jobs locally or globally
Become a tasker
Offer your help with any task & earn money
Deal with other users 24/7
Earn money & work when it suits you
Global volunteer and charity opportunities
Offer your help with any task, job or service
People
Find help for any task, job or service 24/7
Find volunteers & charity workers
Hire freelancers, au-pairs & expats
Find help for tasks around the house
Hire local & global pros for any project
Social
Connect, network, socialize
Build your network
Post, share, chat
Build your address book
Get reviews & recommendations
Create groups, events & much more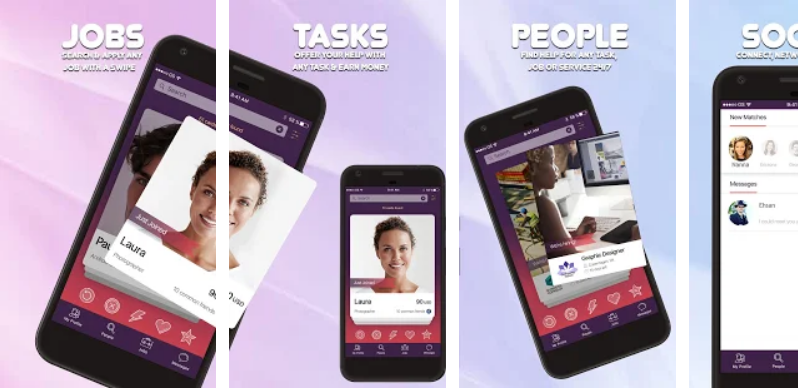 MeeW also offers global opportunities for expats, au-pairs, backpackers, volunteers & charity workers by integrating travelers in societies all over the globe.
Find jobs & internships
Apply with a swipe
Search locally & globally
Communicate with companies
Get a contract before moving
Find or offer skills
Find professional companies
Deal directly with locals 24/7
Share your skills & earn money
Charity & volunteer opportunities
News & events
Join groups
Find local news & events
Share & gather knowledge
Stay connected with friends
Offers for Companies: Post free job ads now at job.meew.dk
Free job ads
Unlimited free job ads
Unlimited editing & control
Unlimited sourcing of candidates
Free brand exposure
Free social media ads
Job matching algorithm
Personalized company dashboard
Reach thousands of targeted applicants
Join for free
Advertise on MeeW
Real-time results. grow your business
Reach a unique target audience
Get real-time data
Expose your business to thousands of users
Grow your business
Gather leads for your business or clients
Reach potential clients
Redirect traffic to your website
Get access to customers all over the world
Additional features and functionalities
Boost Profile: With the boost profile ,you will be among the most sought-after profiles in your area for 7 days. Your profile is visible several times more than not having bought boost profile.
Contact Swipes: If you hit your daily limit of contact swipes, you have the opportunity to keep staying ahead of the community by purchasing a package of extra contact swipes..
Priority Swipes: Give yourself a treat, and send more priority swipes than the daily limit. Buying more priority swipes will allow you to get in front of the queue when you are in a rush to get the job done.
Premium: Unlock the full potential of MeeW by buying premium. Unlimited contact swipes, the ability to undo and our famous passporting functionality, which allows you to search globally for competencies, talents, skills and personalities.
Premium Package and the mentioned features are valid for 1 (one) month from the purchase date.
Payment will be charged to your Google Play Account at confirmation of purchase.
Billing continues indefinitely at the interval and price specified for the subscription. At each subscription renewal, Google Play charges the user account automatically, then notifies the user of the charges afterward by email.
Users can view the status of all of their subscriptions and cancel them if necessary from the My Apps screen in the Play Store app.
Download MeeW on Google Play: https://play.google.com/store/apps/details?id=com.luminos.meew.client
Download MeeW on App Store : https://itunes.apple.com/de/app/meew-jobs-tasks-social/id1281535447?mt=8
— modified on Mar 10, 2019, 11:03:38 AM