Feb 15, 2019, 11:21:33 PM via Website
Feb 15, 2019 11:21:33 PM via Website
Stonehenge Live Wallpaper

What really conceals this majestic building? ..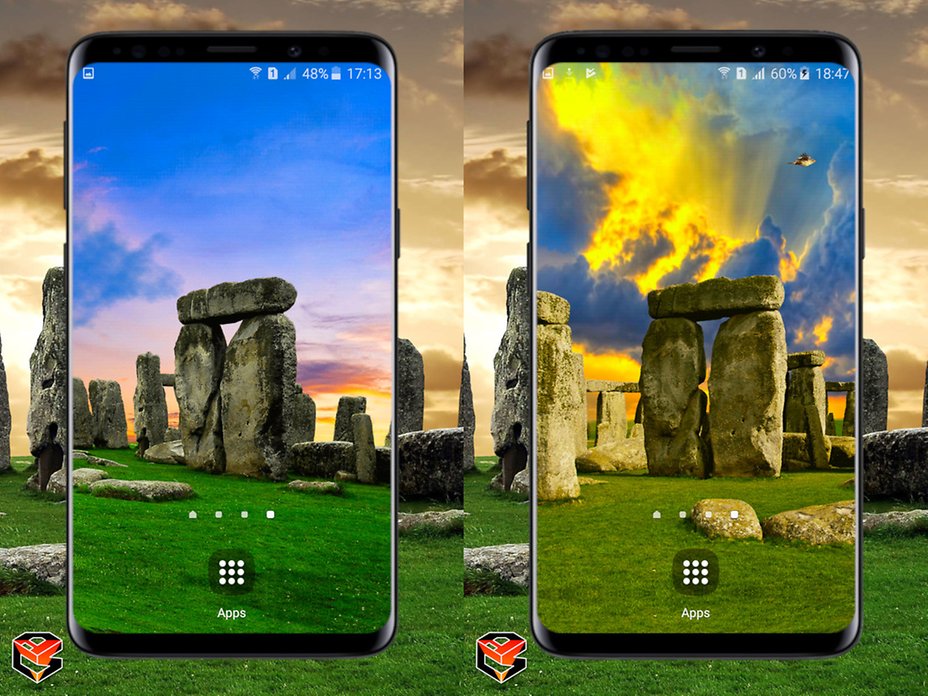 Stonehenge is almost unchanged for thousands of years. Thousands of years he warms the sun and washes the rains. In this place, time loses its power. This place has a mysterious power that captivates each observer. This program will help you at any moment plunge into meditation, contemplating the history of mankind, which is centered here in Stonehenge.
According to the local legend, the giant blue stones have a healing power, they appeared on this land, thanks to the sorcerer Merlin, a magician at the court of King Arthur, who carried them from Ireland. The origin of the huge Pillar Stone is already associated with another legend. They say that once the devil saw among the stones a hideous monk. Before the unfortunate managed to escape, the devil threw him a huge boulder, which pushed his heel.
Also, for a long time Stonehenge's ruins were associated with the priestly cult of the ancient Celtic Druids.
Specifics:
- Tilt your device for the 3D parallax effect;
- 8 sky backgrounds, and lighting themes that change during the day;
- Large balloons;
- Animated eagle;
- Animated sky and clouds;
- Shining stars;
- Economy of battery charge;
- Ultra HD 4K texture;
Google Play: https://play.google.com/store/apps/details?id=com.acs.stonehenge.free