Jan 29, 2019, 9:40:17 PM via Website
Jan 29, 2019 9:40:17 PM via Website
Hi. My main use of the note is for journalling using the S pen. I have a note 4, but can't stand the letterbox / linear app where you write letters on a line. I use the Google handwriting app, but find it quite inaccurate.
I came across a video demonstration of the note 2 handwriting app and it's exactly what I'm after. So I plan to downgrade from note 4 to note 2. However I want to double check that this app is still on the Note 2. I've attached an image of it from the video I watched.
Can I ask those reading this forum -
1....does this look like the app you have on your note 2 ?
2....Is there a danger that buying a more recent version of note 2, that the app will have been updated to the app I have on the note 4 - the one I'm wanting to ditch. In other words will all note 2's, whenever bought, have the app that you see in the image below? Thanks.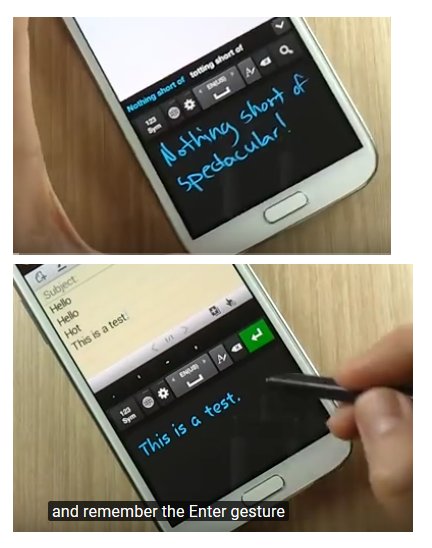 — modified on Jan 29, 2019, 9:41:32 PM