Dec 4, 2018, 12:11:43 AM via Website
Dec 4, 2018 12:11:43 AM via Website
I posted this on Hardware cause there's clearly a problem with my storage.
For whatever reason, my Hongyue Android cellphone tells me it has two storages, 32 GiB internal storage, and another 32 GiB phone storage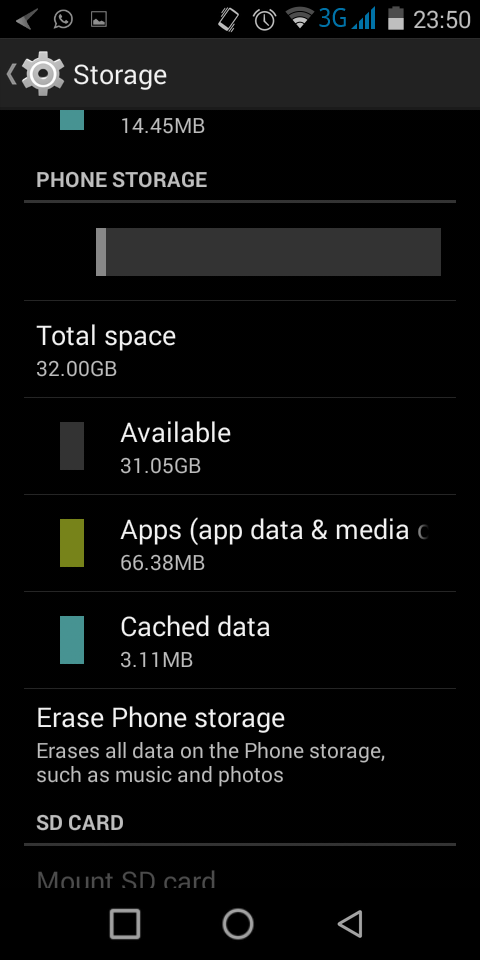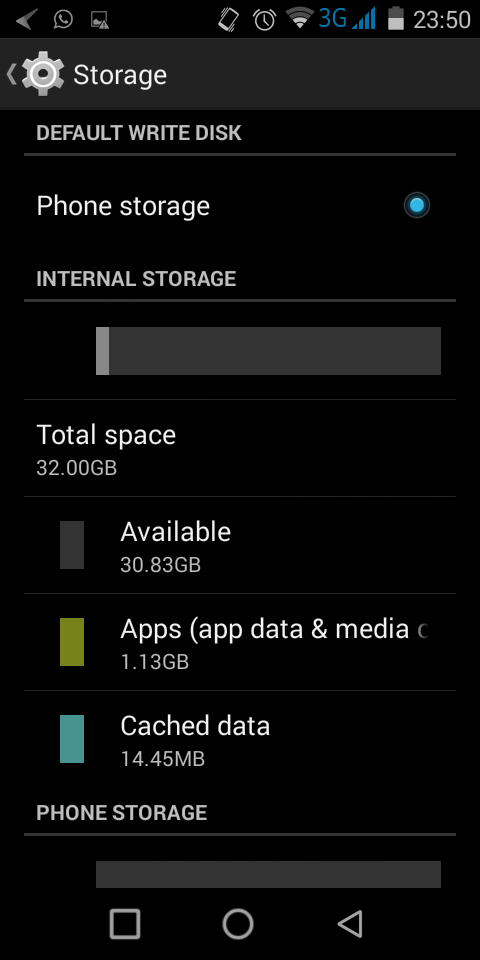 These are screen captures. I have about 61 GiB of free space total, yet it tells me I cannot even install an app that adds stickers to whatsapp. How does this come together? Is this a joke?
I'm a programmer and I can't understand it.
Extra data, when I connect the phone to my PC it tells me it only has one GiB of space total. This is surely a joke. I mean, why even tell me I got all that space if I cannot use it?
I guess the phone has a separate storage for only apps, and another for pics, music, videos and such. But why would it separate them, and why would it not show me the important storage, the apps one? I mean, I don't need 32 gigs of music. About 4 gigs is just fine. However I do need lots more than just 1024 MiB of app space. I mean I would need ten times more or even more.
If there is any way to use those 60 gigs of space for installing apps please do share your answer.
Postdata: This phone came with many surprises. Not even 24h of using it until WhatsApp told me I didn't have enough space to even record an audio note. Whatever....