Nov 27, 2018, 12:14:15 PM via Website
Nov 27, 2018 12:14:15 PM via Website
Welcome to all of you!
I would like to present my small production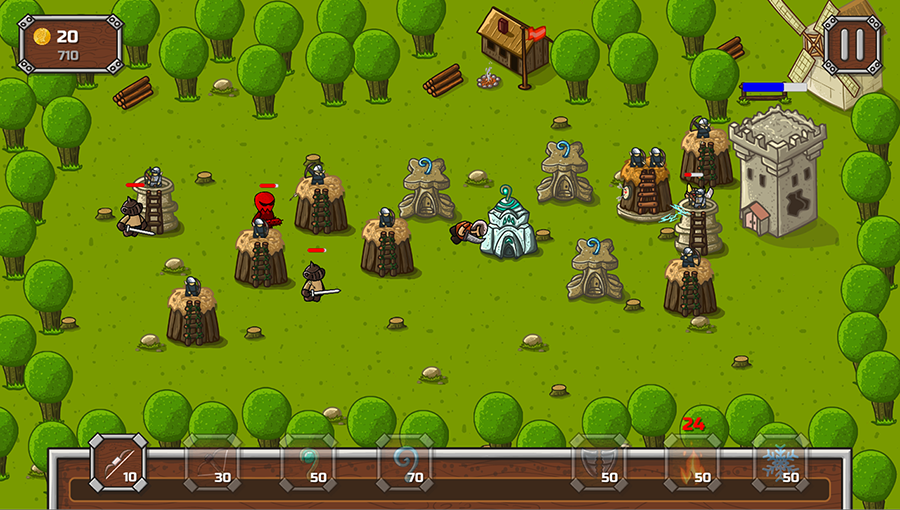 This is a more or less classic Tower Defence game.
✯ How to defend towers?
Choose the defense building from the defense bar and click on the game area. Move it to the best location (not occupied by another object). Confirm your position and start shooting!
✯ Or maybe some magic?
You can surprise your enemies with area spells!
Each one works for 30 seconds.
Their effects are:
* Reducing enemy armor by 50%.
* Area damage that takes 10% of your opponent's life every second.
* Reducing enemy movement speed by 50%.
✯ Upgrade or sale
During the game, click on the working building. Now you can upgrade it (up to level 3) or sell it for half its value.
Remember that you must have coins to build or cast spells.
You receive coins by killing enemies.
Your best score is automatically saved and displayed in the international ranking! (You don't have to log in)
Have fun

Google Play Store link:
play.google.com/store/apps/details?id=pl.m4games.tower