Nov 23, 2018, 7:28:20 AM via Website
Nov 23, 2018 7:28:20 AM via Website
If you are not familiar with the magisk manager application suggest you read this post carefully. Magisk manager works system less and this tool does not alter your mobile's operating system. Suppose that you want to install a banking application or either planning for an OTA update magisk is the convenient tool available. This application let you install official OTA update without losing the root privileges.
What Is Magisk Manager?
this is the first question comes to our mind when w are new to that specific tool. Magisk is an open source app for Android users. It uses to root Androids and based on phh's superuser. The application includes a universal system-less interface. Which means you are eligible to use this tool if you want to create your own mod or an app.
How To Install
In order to install magisk your mobile needed to be rooted Android and TWRP recovery should be installed. However, magisk can be installed even in a non-rooted Android mobile.
Magisk Manager version 6.0.1 Installation Guide
Step 1: Download magisk Manager into your Android device
Step 2: When you trying to install the application, you may receive an unknown source warning. Just navigate to the settings and turn on unknown settings.
Step 3: if you have installed Chainfire SuperSU on your Android then you need to grant the root permission.
Step 4: Click on the installation button in order to install magisk on your Android.
Step 5: once you click on the installation button, you will ask to select the installation method.
Step 6: if you just click on the direct install method, it will install the file on your mobile without using the custom recovery. Or else you can select the download zip only option.
Step 7: Once the download is done it will automatically install the file on your mobile.
Step 8: If you have selected the download zip file only option, then you will notice that the file is downloaded and will ask you to reboot your Android.
Step 9: reboot your mobile. After rebooting the mobile you are allowed to open the magisk manager application.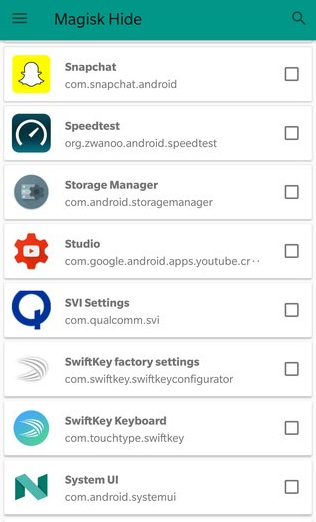 Magisk Highlighted Features
Magisk mount let you do anything in your mobile system.
Magisk Manager Modules
Allow you to grant or deny the permission of any application but this feature is available only for rooted Androids.
Magisk hide option is useful in situations where you want to hide the root permission.