Oct 21, 2018, 8:37:24 PM via Website
Oct 21, 2018 8:37:24 PM via Website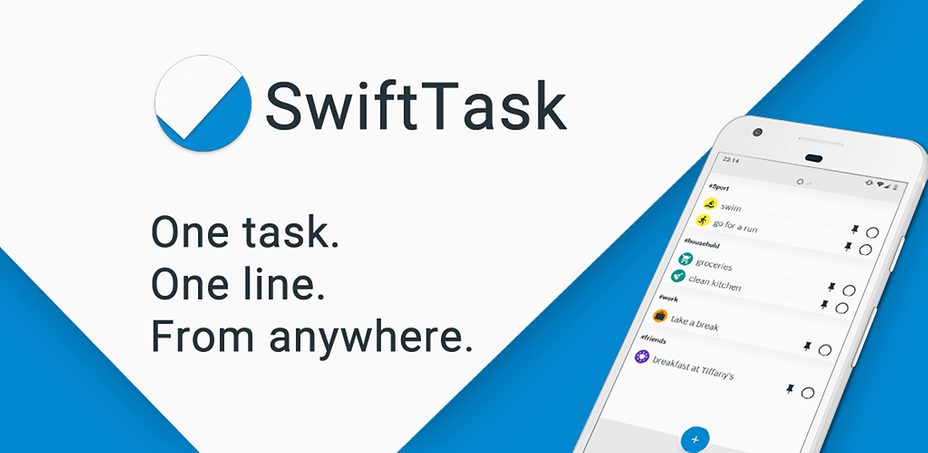 Search for swifttask in the PlayStore. Or copy and add a dot to this URL:
play.google com/store/apps/details?id=com.sebschaef.swifttask
One line for one task
With SwiftTask you can add your tasks in only one line - with all their characteristics. Such as categories, dates and locations.
groceries #household *17.10. @shop
This line swiftly adds the task "groceries" into your category "household". Also, the app will notify you on the 17th of October.
"But that's way too much to type", you may think? Nope, because the app obviously supports you with its smart input pickers. These show you your previously used categories or a date picker for example. All that while not keeping you from typing away.
This simple input method also allows you to add your new tasks via Android's notification tray. Meaning, that you don't have to leave your current app and open SwiftTask.
Features
Colors will help you to differentiate between categories and automatically added icons let you recognize your tasks even faster. If you don't like a certain color or a icon doesn't fit - just change it.
Different sortings: Sort your tasks by category, date (calendar-like) or show a simple overview of them.
Pin tasks: If you don't want to miss your tasks at all costs, just pin them to the notification tray (and check them from there).
You don't want to clutter you notification tray? Use one of the two widgets.
Also supporting Android Shortcuts and Quicksetting tiles.
Dark theme
Personalization of the task list: Display additional details like date and location next to your tasks. So you don't have to open the details dialog.
Oldschool input: If you don't like the text-input, add your tasks the old-fashioned way.
Free, ad-free and small (~3.6MB)
No special permissions needed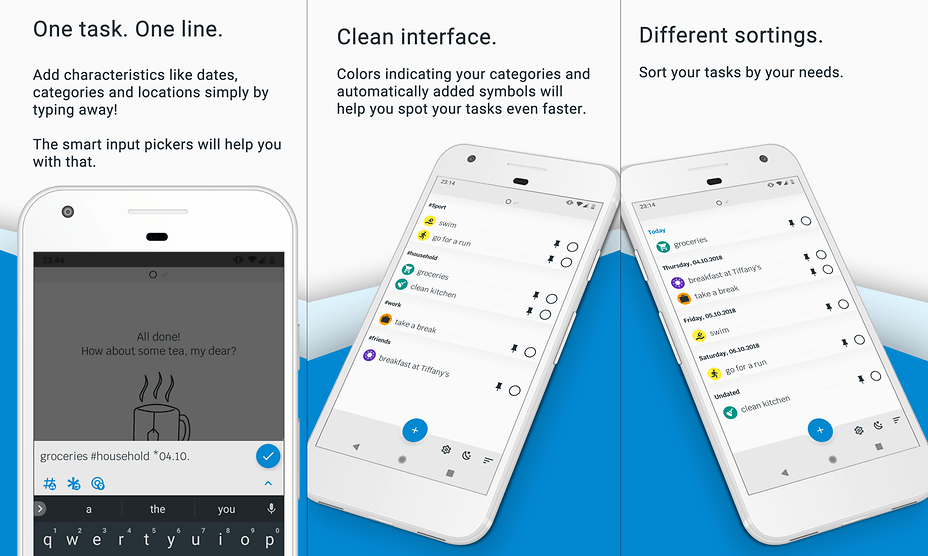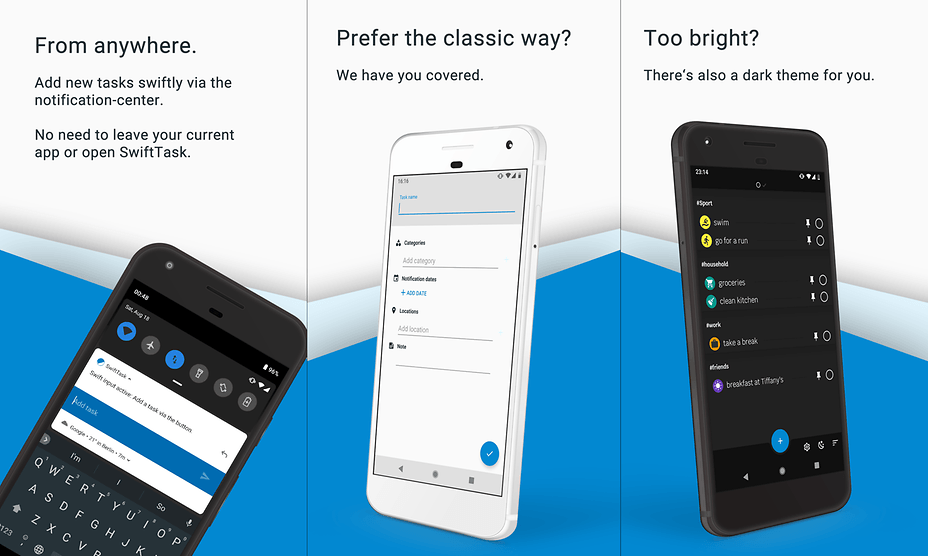 The app is still in an early stage. So, let me know if you have any wishes!