Oct 7, 2018, 4:57:18 AM via Website
Oct 7, 2018 4:57:18 AM via Website
Hi,
After I added an Exchange Mailbox account on my mobile phone, I got a 'Security update required' notification.
Refer to the screenshot, please.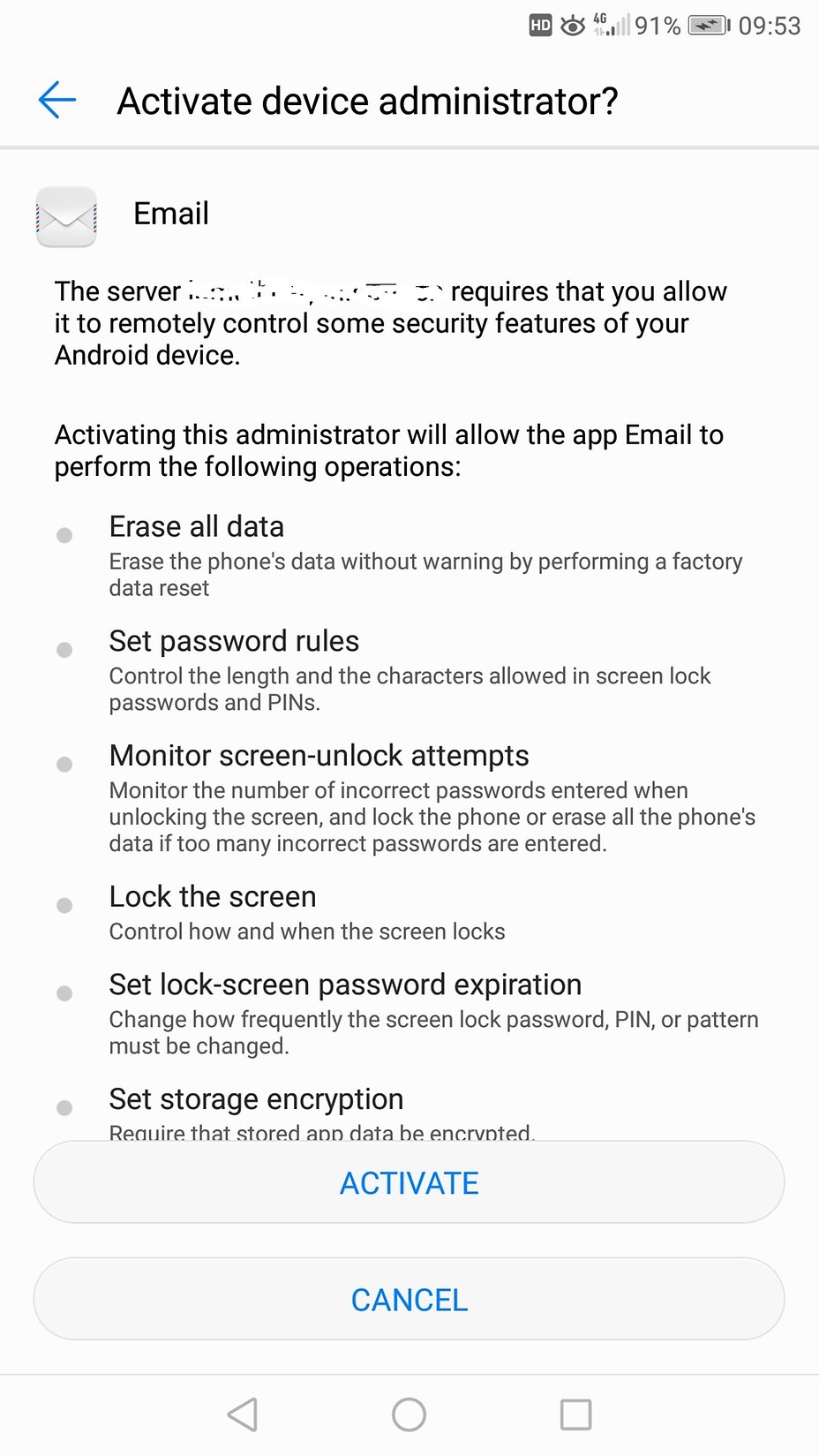 My current system software is V8.0.
I just wonder whether the app Email really requires so many critical permissions of my mobile device.
Thanks for your advice in advance.