Aug 30, 2018, 11:54:12 AM via Website
Aug 30, 2018 11:54:12 AM via Website
PUBG or PlayerUnknown's Battleground is a popular battle royale game which can be played on different platforms such as iOS and Android devices. The main goal of this game is be the last man standing. Others may get interested in this game because of its mind-blowing experiences. However, they don't have any idea on how to play the game. With that, you will suggest to record the screen of your Android or iOS device while you are playing and share the recorded video to your friend. In here, we listed the best screen recorders for mobile devices.
1. ApowerREC
The first application which can help you to record PUBG Mobile game on your iOS is ApowerREC. A simple yet professional tool that has several functions in recording your device. It lets users record any screen activities such as playing game, live streaming, video chatting and a lot more without rooting their phone. Aside form that, it allows you to record camera and audio while recording your device's screen. Also, users can record without any limits and doesn't leave any watermark on the recorded video. Here are the steps on how this program works.
• Simply go to your mobile device and install the app. Get it from the App Store for iOS device.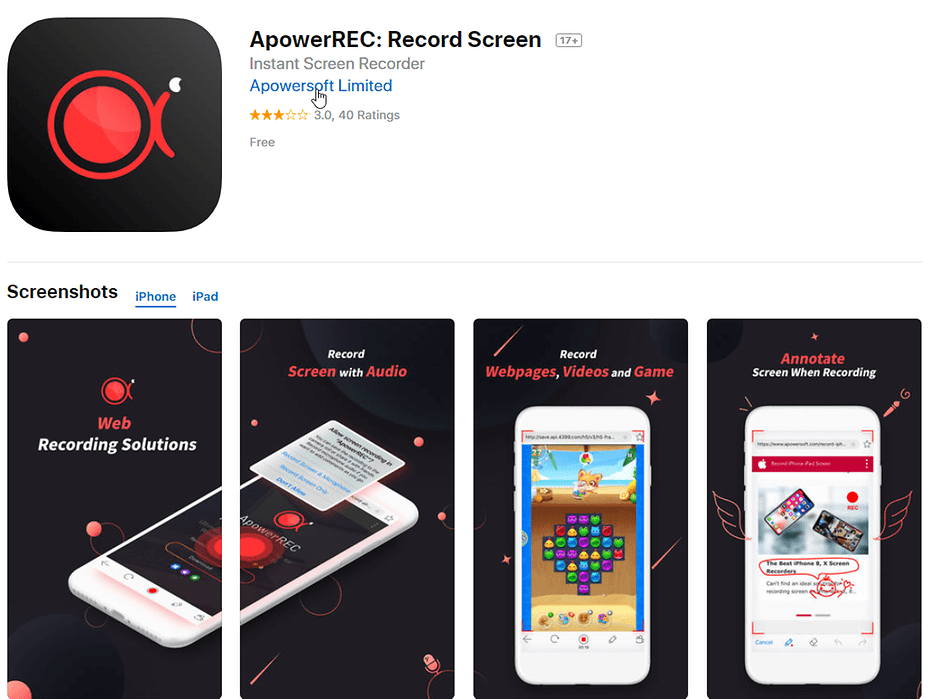 • After the installation, launch the program.
• Make sure that the "Screen Recording" is on the Control Center. If not, simply open "Settings" > "Control Center" > "Customize Controls" then tap the "+Screen Recording" button.
• Once the set up finished, just swipe up the screen of your device to open the Control Center.
• Next, press the "Recording" button and choose "ApowerREC".
• After that, tap the "Start Broadcast" button to start the recording.
• Once you are finished, tap the "Status Bar" and tap "Stop" button.
Note: To set some preferences tap the "Settings" button then change the video, recording, and control settings.
2. Apowersoft Screen Recorder
Another program which you can use to record your Android while playing PUBG is Apowersoft Screen Recorder. This tool is perfect for those who want to create a video tutorial of a game, video call and so on and so forth. Furthermore, it can also record the device's audio and from the mic. Besides, it enables you to trim and share it to different social networks like YouTube, Email, Good Drive etc. Also, it requires Android version 5.0 and up to utilize this tool. See the guide below on you can record your gameplay on your Android.
• Install the app on your Android from the Google Play Store.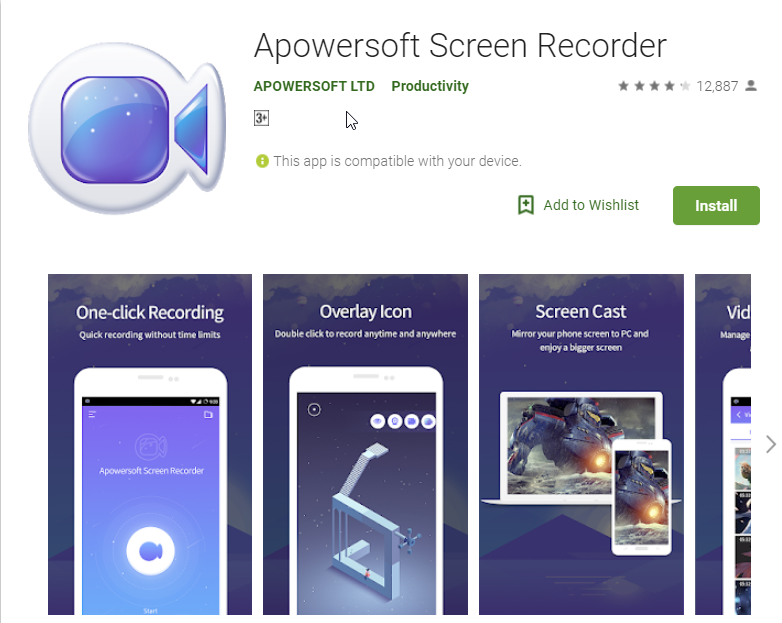 • After that, open it.
• Tap the "Record" button to start recording.
• Open the PUBG Mobile game app then start playing.
• Once you are finished recording, swipe down the "Notification Bar" and tap the "Stop" button. Or simply go back to the app's main interface and tap the "Stop" button. You can also tap the overlay icon if you enabled it, then stop. The recorded video will be saved on your Android device.
Note: Just like the first application, it has additional settings, video settings and control settings.
Both screen recorders are free of charge. With that, you can use it even without paying any single centavo. You can use ApowerREC for recording the screen of your iOS and Apowersoft Screen Recorder for Android devices. These programs are your best buddy in recording your screen.