Nov 7, 2018, 4:53:03 AM via Website
Nov 7, 2018 4:53:03 AM via Website
Free is required, definitely~ free and online are more convenient for us, definitely~
So, here I'm gonna introduce a free online screen recorder that has some functions which may be charged for fees in other programs:
The recorder is called ShowMore and here's the details you may want to know:
1. First go to ShowMore's website since it's an online tool.
2. It will require to install an online launcher if this is first time we using it. We just need to install it once. And there'll be no need for installation of this launcher after wards.
3. Then click "Start Recording".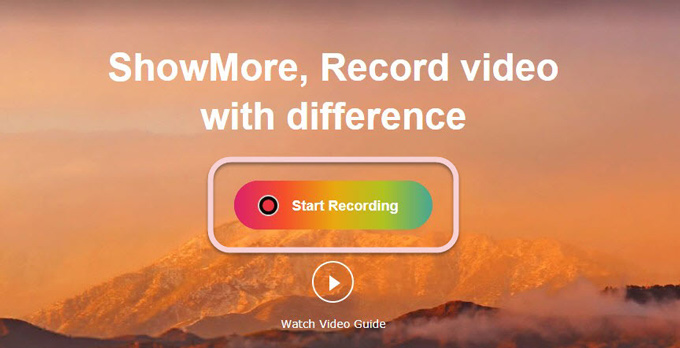 Then it will begin the recording. The awesome part is, you can marking on the screen during the recording:


And the interesting part, it can saved the video as a normal video file or a GIF file:


It also allows us to upload the video directly to cloud or social media platform. I think I can use it A lot.

You can also check out this article to find more free online screen recorders, but so far I think this is the one that stands out.
— modified on Nov 7, 2018, 8:19:01 AM