May 21, 2018, 10:40:04 PM via Website
May 21, 2018 10:40:04 PM via Website
Hello dear community,
we registered here to introduce our first Android app. We would appreciate your feedback. As a new member, we are not allowed to post a link to the Google Play Store.
Google Play Store: "Gumbelmon"
Rescue the cute Gumbels from the dangerous monsters! A fun arcade game!
Slip into the role of Gumbelmon!
A free, exciting and challenging arcade game: Many of the cute and sweet Gumbels were scattered by a tragedy on different worlds. They are alone, lonely and afraid. You as Gumbelmon have the task of bringing all lost Gumbels back home with the help of the teleporter. In over 70 fun, exciting and varied levels you will have to overcome obstacles, avoid traps, defeat many dangerous monsters, such as Ghosts, Spiders, UFOs, etc., and master more dangers. Face the difficult challenges!
What are you waiting for? Play now and help the Gumbels! =)
Highlights:
★ Free arcade game
★ Over 70 fun, exciting and varied levels
★ Increasingly difficult dangerous worlds
★ Colorful and lively 3D graphics
★ Music and sound effects in very high quality
★ Challenges – Defeat all monsters
★ Challenges – Within the given time
★ Over 200 colorful stars to collect
★ Cute and sweet Gumbels
★ Dangerous monsters (Ghosts, Spiders, UFOs…)
★ Leaderboards for each world
★ Difficult and challenging achievements
★ Many little funny gimmicks to discover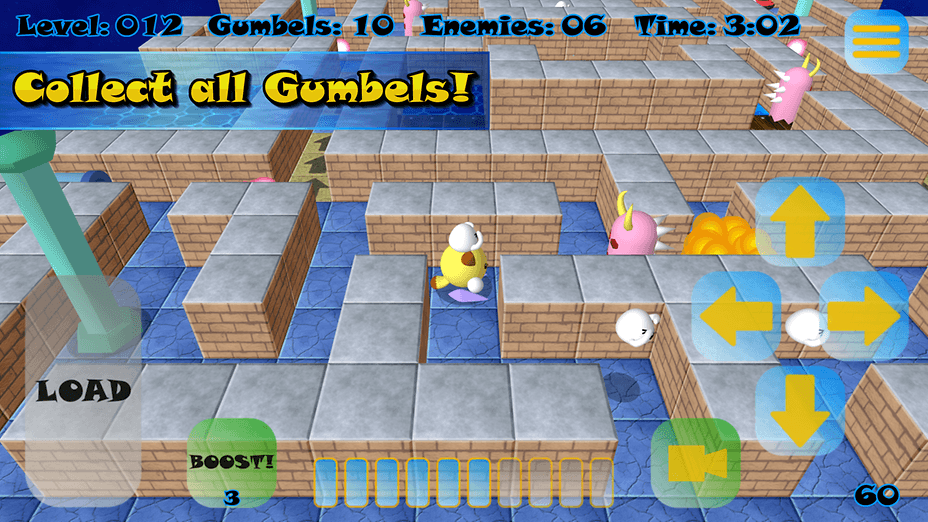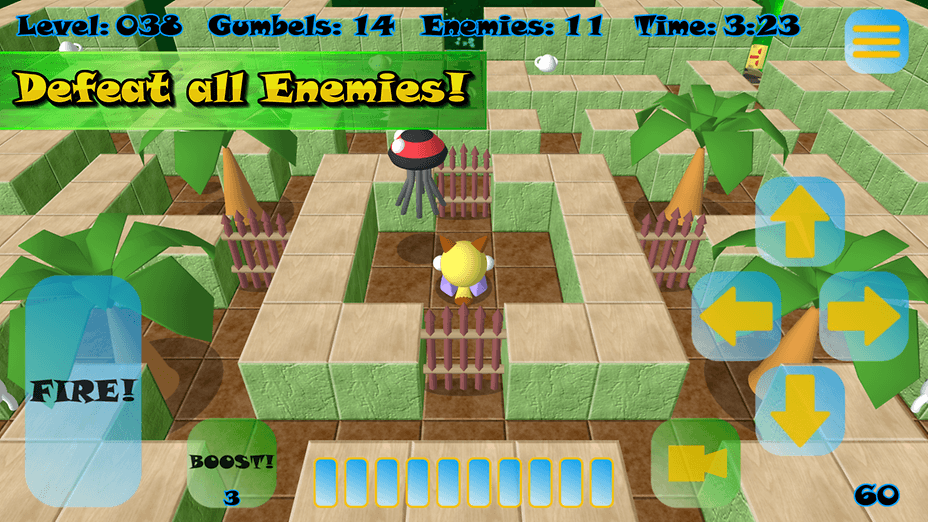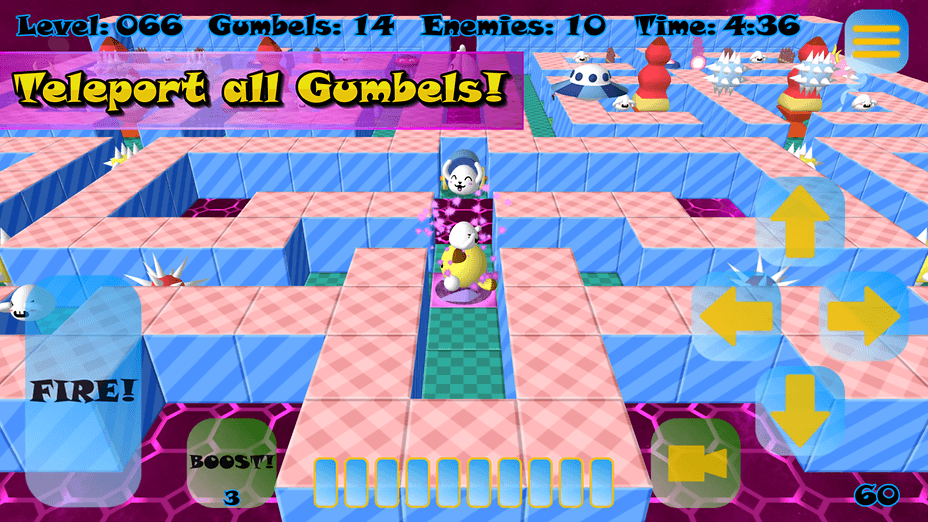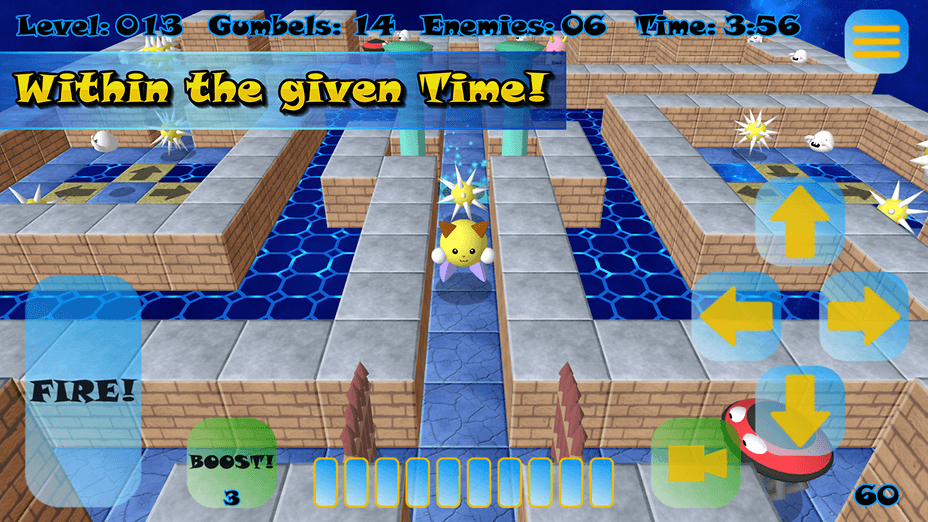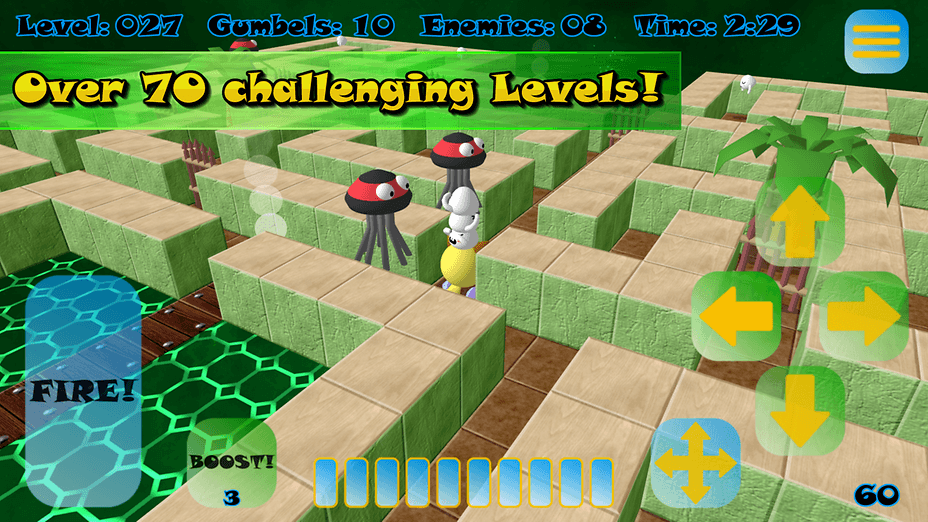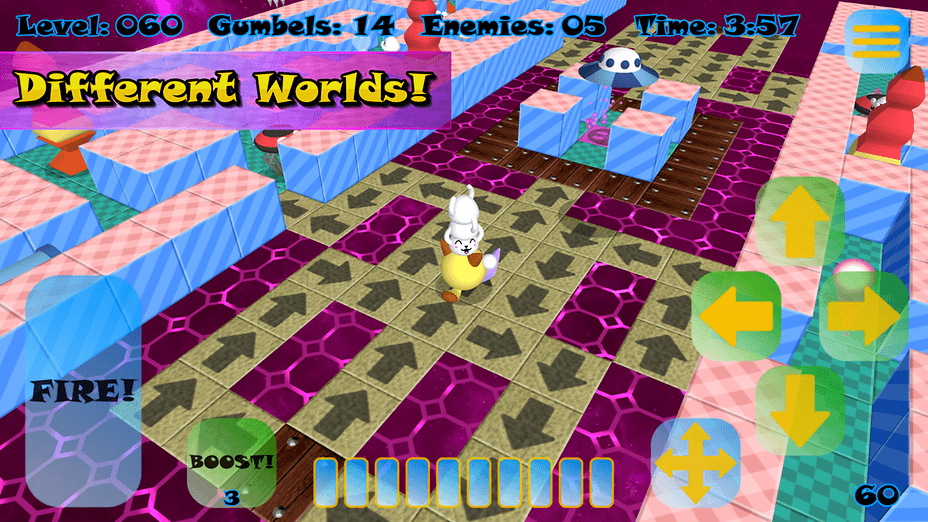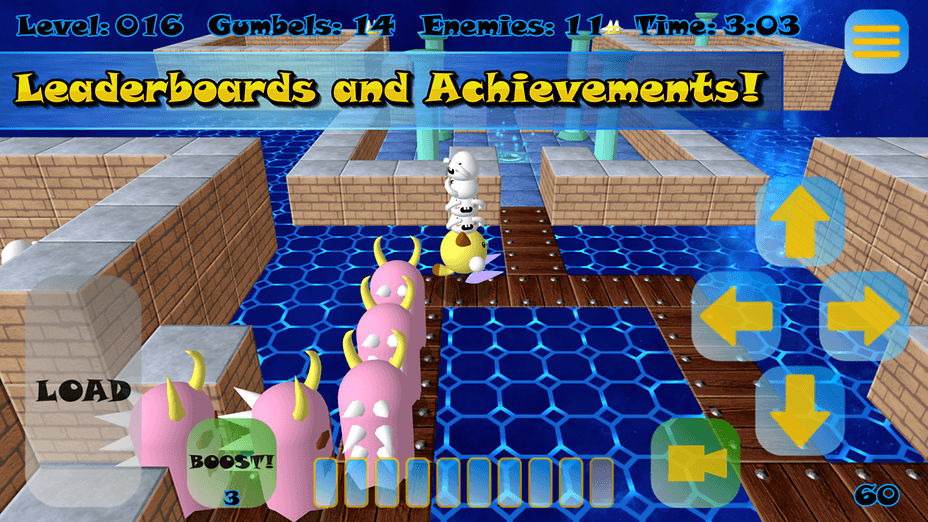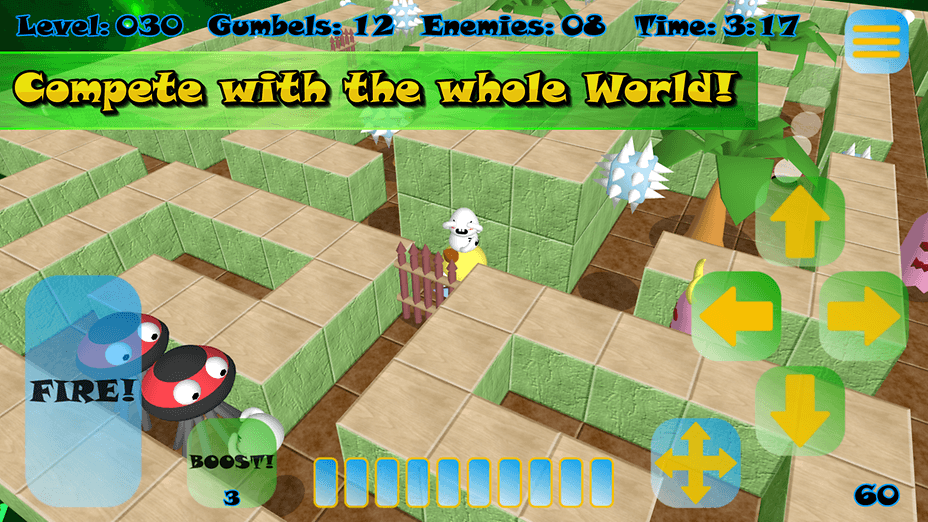 Instuctions:
To complete a level successfully and get a golden star, you must collect all the cute Gumbels and bring them to the teleporter. In addition, there are two more challenges, for which you can get a red star and a green star as a reward:
Red Star:
★ Defeat all monsters
Green star:
★ Within the given time
Info: Your best times will be entered in the leaderboard for the respective world. So you can compete with your family, your friends and the rest of the world.
Will you ascend the throne? =)
Control:
Gumbelmon can be moved and the camera adjusted via the control pad. To shoot, the loading bar must be filled up and the "FIRE!"-Button must be pressed. For dangerous situations, pressing the "BOOST!"-Button increases the speed of Gumbelmon, reduces the recharge time and speeds up the teleporters for a short time.
Lots of fun and success wishes you the team of STA-Games: Have Fun! =)
— modified on May 21, 2018, 10:42:31 PM