Mar 28, 2018, 3:20:43 PM via Website
Mar 28, 2018 3:20:43 PM via Website
Hello, dear Androidpit readers! I'll be grateful if you could review our new game Heroes of Alterant
Heroes of Alterant game demonstrates a new format of match-3 style combat between real players. The game offers twelve heroes with different battle styles, while great visuals and music will make every moment breathtaking! More than a million players from around the world have already joined the game.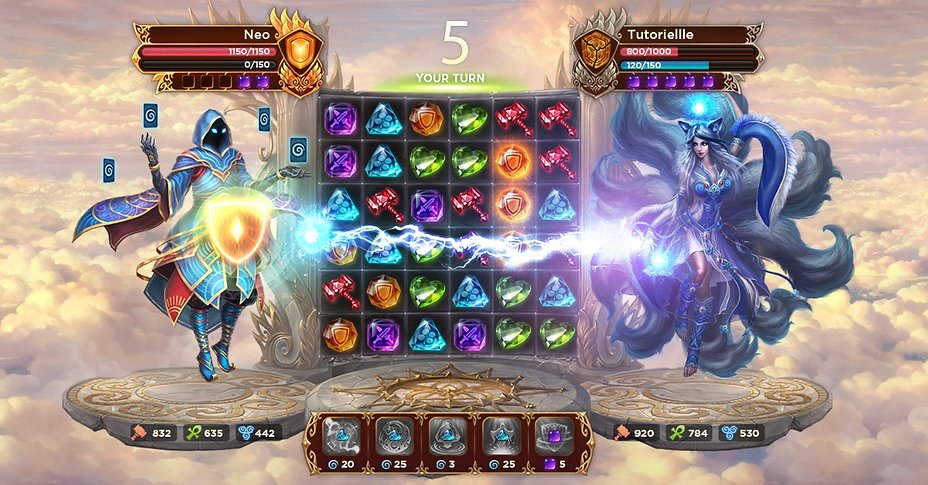 In Heroes of Alterant, players clash on a playfield, taking turns in casting spells and shifting stones.

Every stone has its own mechanics:
Hammers inflict damage to enemy;
Hearts restore player's health;
Orange stones grant you a shield that can absorb the next attack
completely;
Blue stones give mana required to cast spells;
Purple stones enable using a superpower that might turn the tide of
the battle.
You need to drop opponent's health to 0 to win.

Spells:
Each hero wields five spells. Different spells suit different situations, so brace yourself and experiment! Spells and battlefield event combinations can create an unforgettable experience.
Unlike all Match-3 RPG presented on the market, our game demonstrates a new match-3 format for battles between real players. We decided to bet on spells, so gem collecting took a back seat in our game. Each hero has their own unique spells, and a player has full control over them.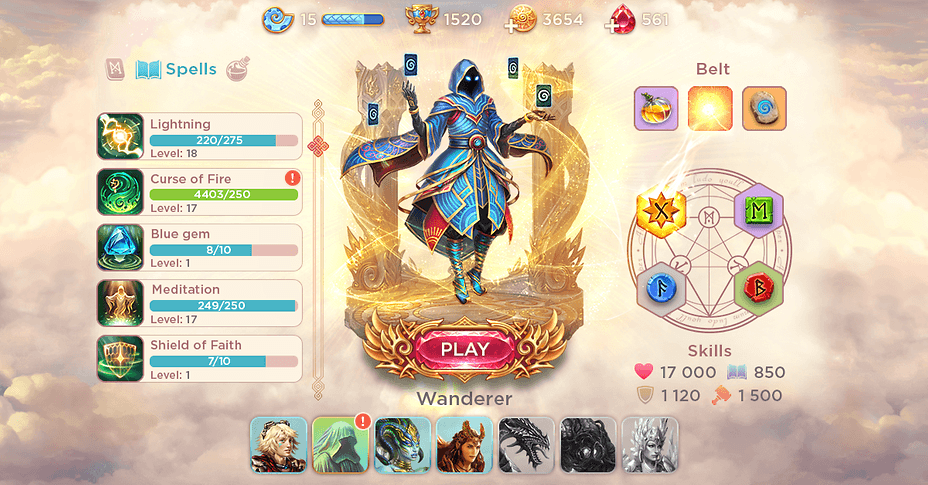 When we say that match-3 mechanics took a back seat, we do not mean that collapsing gems does not affect the outcome of battles in any way. On the contrary, in Heroes of Alterant we tried to make useful every gem on the field. Cast spells properly and use various combinations of gems to win!
Game features:
New battle system that won't let you get bored;
PvP battles between real players;
Every hero has unique gameplay and tactics;
Every upgrade makes all heroes stronger;
Great visuals and beautiful music;
Frequent events and contests in social networks;
More than a million players around the world (social platforms,
common server).
Game trailer:

Heroes of Alterant is a free-to-play game available on Android. IOS version will be available in autumn 2018. The game is localized into English and Russian languages.
Google Play Store link: https://play.google.com/store/apps/details?id=com.okg.alterant