Mar 2, 2018, 4:07:06 PM via Website
Mar 2, 2018 4:07:06 PM via Website

Whoa, What's Vortex Puzzles?
Physics Puzzles for Smart People!
Unique puzzle game unlike you've ever seen before!
Easy to play, hard to master!
Place the vortexes to solve each awesome level!
Charge-up your brain as you solve these unique puzzles
FREE to play (with ads , if you hate the experience with ads just let me know and i'll send ya a code)
Google Play: https://play.google.com/store/apps/details?id=com.EternalStudio.VortexPuzzlesPuzzlesForSmartPeople
This game was made by a two man studio out of Michigan! We're currently on a challenge to build & launch 1 game per week, how did we do on week 1?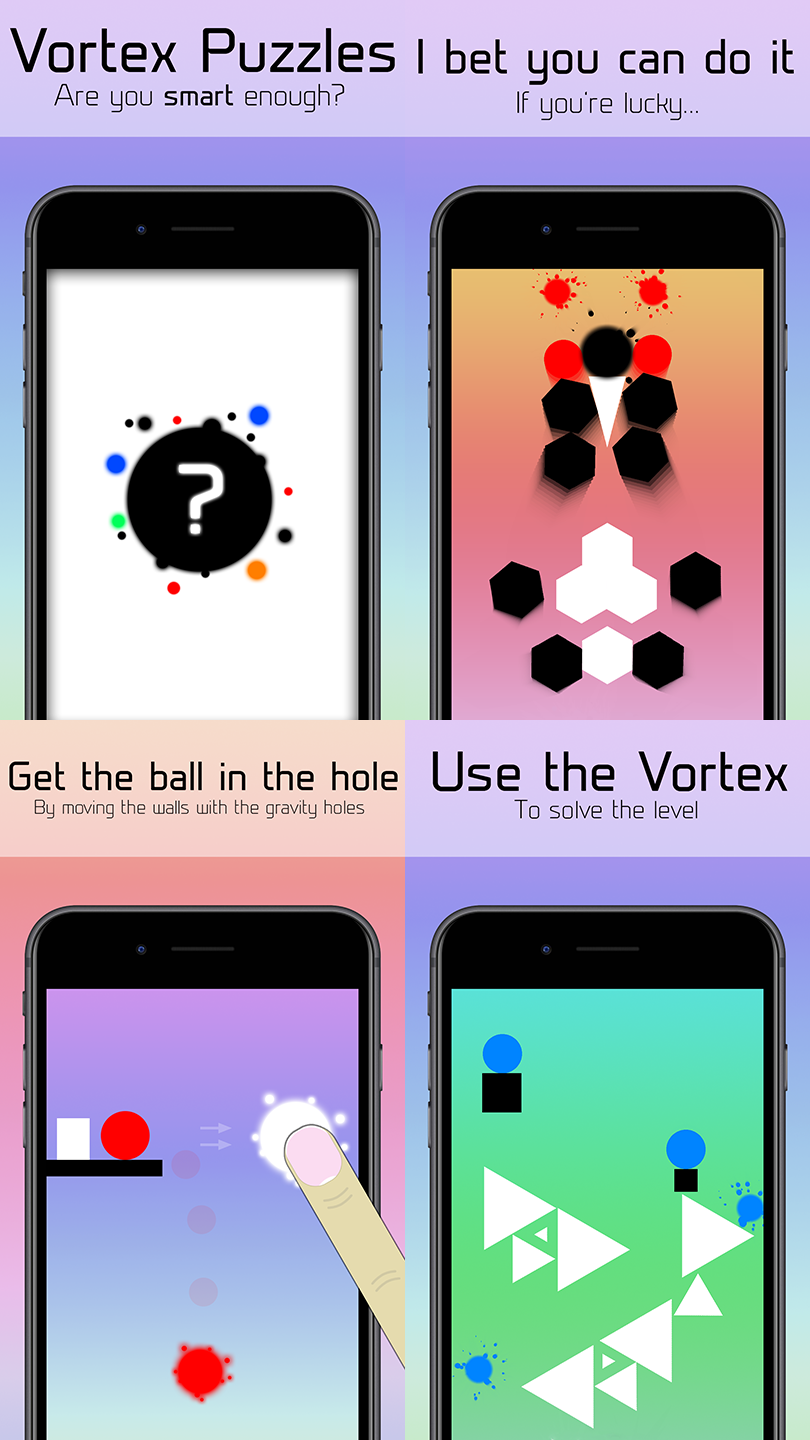 Google Play: https://play.google.com/store/apps/details?id=com.EternalStudio.VortexPuzzlesPuzzlesForSmartPeople
Let me know what you think everyone! I am very open to feedback and future update suggestions! - Matt