Dec 13, 2017, 6:15:43 PM via Website
Dec 13, 2017 6:15:43 PM via Website
Compete with friends online in super races on a busy track! Easy intuitive control, beautiful and fast cars, great graphics, the game both online and offline will not let you get bored.
Be the first in the leaderboard, among friends or on a global scale.
Google play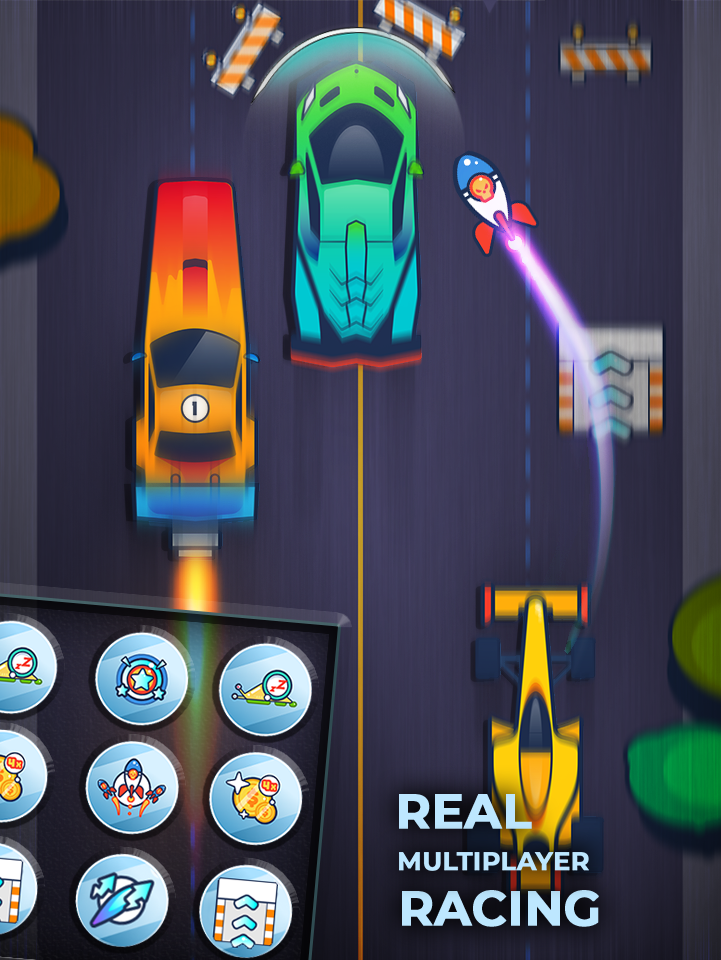 https://play.google.com/store/apps/details?id=com.challenges_inc.realmultiplayerracing
--Game modes--
*Online (mode)
In this mode, you can play with friends or join the race with unfamiliar racers from around the world.
Earn experience and your name appear on the honorary shield with a note of a professional in the world leaderboard..
Invite your friends to compete, win, improve your rank and become the first in the leaderboard among friends!
All means are good in the race!
Take advantage of all the opportunities on the track, collect boxes with bonuses.Shoot missiles at rivals, slow them down, disable the rival's rudder and achieve high results.
Opponents do not doze, do not forget to defend yourself with a shield!
Pick up coins on the freeway and buy improvements, colors and cool cars!
Single player game - No wi-fi? No problem! You can play offline alone, enjoying great music and driving around traffic jams at high speed. Choose different modes - for a time, for points or until the first collision. In this mode, all premium cars and colors will be available to you!
--Features--
High-speed race on the highway.
Modern 2D graphics
Easy and intuitive operation of the cars.
Drive as you like more, with a touch on the screen or with a gyroscope.
Large selection of cars and colors.
System of rank and reputation. Go from beginner to professional!
Various booster and accessories.
Integration with social networks. Global leaderboard and leaderboard among friends.
— modified on Dec 13, 2017, 6:17:00 PM