Nov 14, 2017, 1:39:52 PM via Website
Nov 14, 2017 1:39:52 PM via Website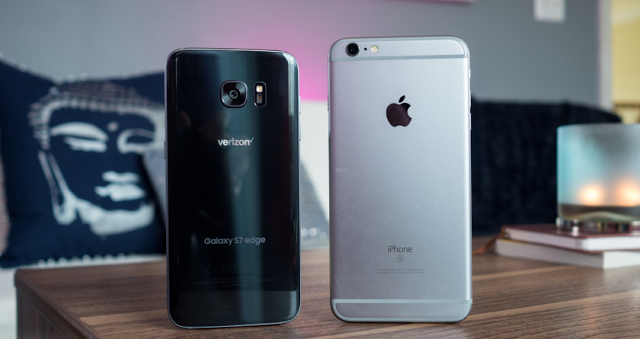 Android users and iPhone users are always arguing about the features of each of their favorite phones, Android better than iPhone and iPhone better than Android and great differences of opinion, so we will show you things you can do with Android phones and can not do in iPhone phones, knowing that iPhone Outperform Android devices at many other points.
Use regular earphones.
In the latest Android devices, you can use regular earphones, but in Apple's latest iPhone 7, the company has removed the headphone jack. This has annoyed many iPhone users, but this is still possible with iPhone pre-iPhone 7.
Use two SIM cards in one phone
Many Samsung Galaxy phones and other Android phones are capable of using two SIM cards, and this is not yet possible in iPhone phones.
Add external storage cards (SD Card)
It is not yet possible to add a MicroSD storage chip to your iPhone, which is normal on Android phones.
Change the default browser
Android phones enable you to change your default phone browser to any other browser you have installed on your phone, which is not possible on iPhone phones.
Better charging capacity
In the latest Android phones such as the Samsung Galaxy S8 and Pixel from Google, the charging capabilities of Android phones are stronger than the iPhone to use the USB-C ports, which is better than the Lightning Connector in the iPhone.
— modified on Nov 14, 2017, 1:44:10 PM