Jul 6, 2017, 2:07:33 PM via Website
Jul 6, 2017 2:07:33 PM via Website
GALLERY LOCKER:


A New and emerging best Privacy Protector for Android, keeping your phone safe from annoying snoopers and prying eyes.
With Gallery Locker, you can have a sigh of relief and not worry about:
• Girlfriend/boyfriend is trying to go through all your private stuff, when you're away from your phone.
• Parents/kids are curious about your gallery.
• Colleagues accidentally see private images or videos when you let them use your phone.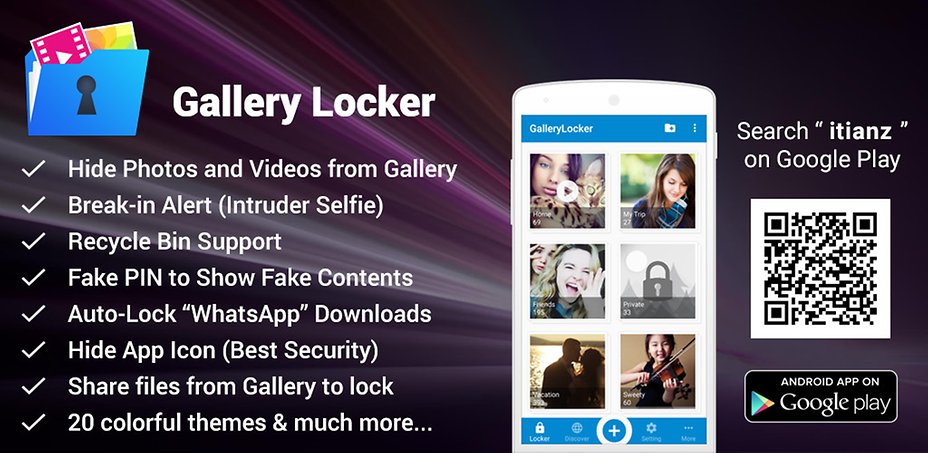 Gallery Locker is a best privacy protection app to easily hide & encrypt your photos, videos & any other files that you do not want others to see on your device.
Gallery Locker: Allows you to hide its app icon & keep your privacy absolutely safe. You can import your personal images & videos in this secure vault, & nobody will knows the existence of the app.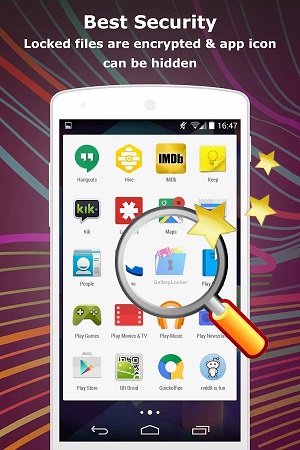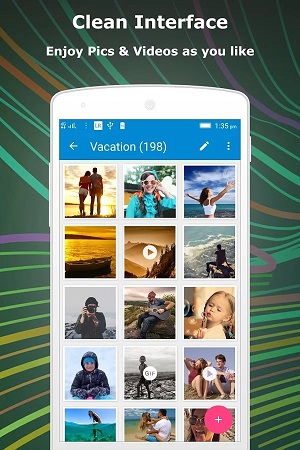 Highlight features:
• Hide photos, GIF, audios & videos
• The hidden files are all encrypted
• Lock individual Folders (Double security to keep safe)
• Support hiding icon, and no one knows the existence of Gallery Locker except you.
• Recycle Bin contains all deleted files, you can restore them before 60 days
• Auto-lock WhatsApp downloads (WatchDog)
• Fake PIN to show fake content (acts as secondary gallery during critical situations)
• Support Break-in Alerts & take a selfie of the person who is trying to break-in
• inbuilt image & GIF viewer, audio & video player
• inbuilt private browser
• Support Android 4.4(KitKat), 5.x(Lollipop), 6.x(Marshmallow) & 7.x(Nougat)+.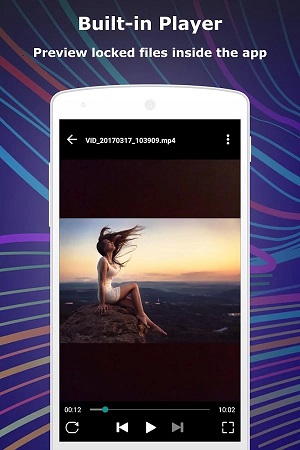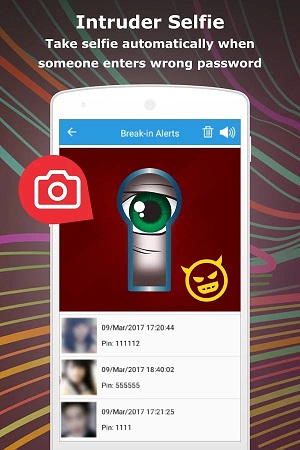 More features:
• Password recovery (email & security questions to keep safe)
• Bulk lock photos /unlock
• Share locked files without unlocking
• Quick lock from gallery (Share to Gallery Locker to hide files without opening app)
• Slide Show
• Move between Folders
• change thumbnail
• Un hide photos, GIFs, audio & videos when required.
• Dark Theme (best for Night use)
• Panic Switch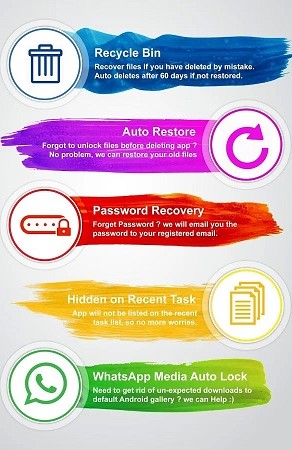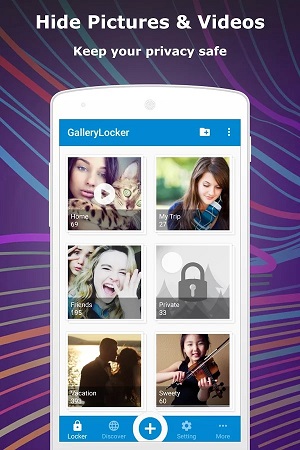 This is a Must-Have folder locker App for protecting your privacy as hiding each of the media files using password (File Hide Expert).
You can easily manage the folders or albums of keep safe gallery vault & view, move & export pictures.

— modified on Sep 19, 2017, 9:41:56 AM