May 12, 2017, 3:21:16 PM via Website
May 12, 2017 3:21:16 PM via Website
I've published a challenging puzzle called Light Flip on the Google Play Store!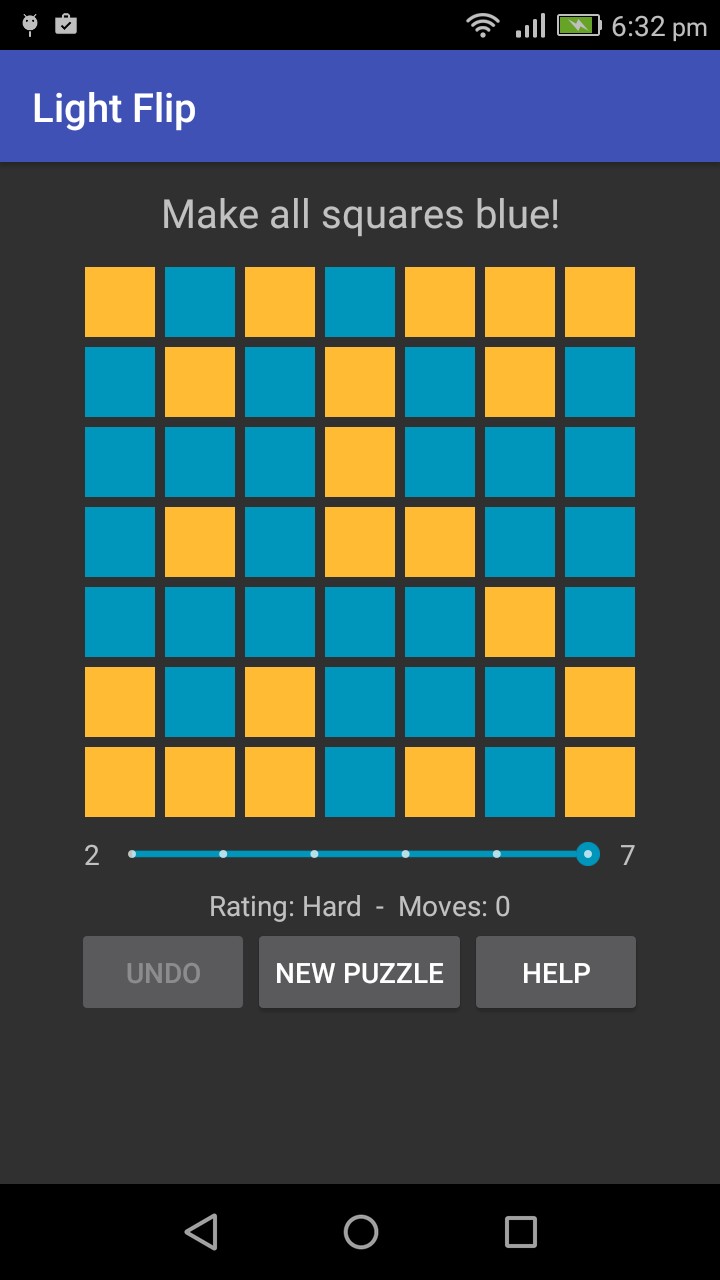 Description:
Test your logic skills in the Light Flip puzzle, a variant of Lights Out! Tap a tile to change the color of all tiles in the same row or column. Can you color all the tiles blue with the least number of moves and master the puzzle? The first few levels are easy, but it gets harder as you progress!
Note: This puzzle is different from Lights Out, tiles in the same row or column are flipped instead of adjacent tiles and so a different strategy is involved.
Features:
- Multiple levels (2x2 to 8x8)
- No ads
- Fade animations
- Leaderboard (optional)
- Achievements (optional)
- Small install size
Let me know what you think below!
— modified on Jun 13, 2017, 6:31:18 AM