Apr 25, 2017, 9:28:49 PM via Website
Apr 25, 2017 9:28:49 PM via Website
Hi everyone,
I created an app, which allows you to enter any kind of costs you have in your daily routine. Just enter the price and the product and finish! Every entries will be saved in a list and you have the possibility, to look on that list and have an overview about it. In addition you are able to save and print/share this "general map".

The app is a pre-alpha, but I need a few tester to find bugs and realise improvements. I hope someone finds the time for it

You can download the APK here: drive.google.com/open?id=0B4oPzro6iJO8ZEozY3BoVFROY1E
(

Installation on your own risk because you have to activate "unknown sources" in your device settings

)
Version:1.1.2
ADDED
+Choosing a language
+Choose a Date on which you want to count your costs
+Improved Design
+Bugfixes
+optimized "share" function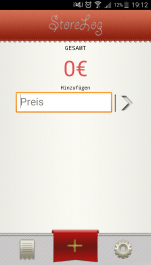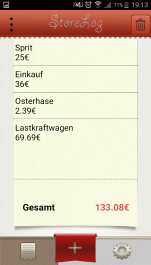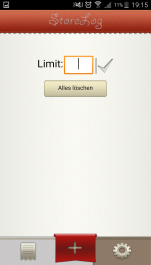 IMPORTANT: Only "€" is supported actually.
Sorry for that.
Im looking forward to your replies


Mausat

— modified on May 8, 2017, 7:21:54 PM