Apr 23, 2017, 12:59:30 AM via Website
Apr 23, 2017 12:59:30 AM via Website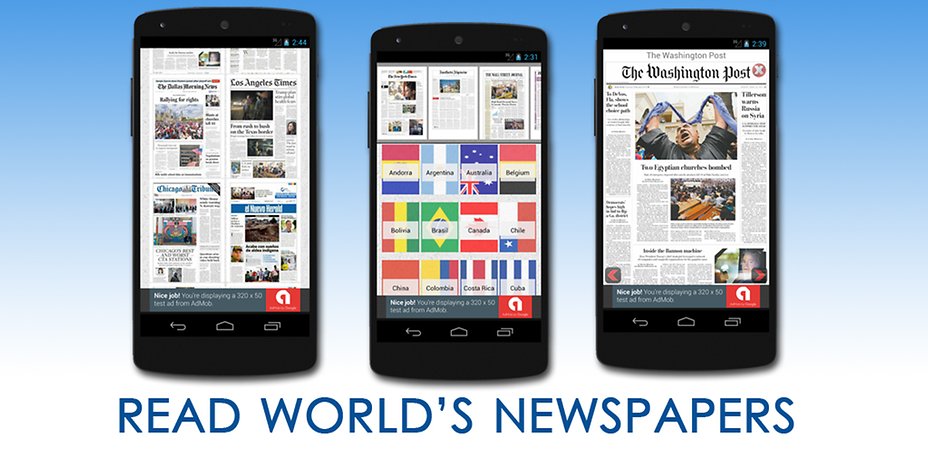 WORLD NEWSPAPERS
Download:
play.google.com/store/apps/details?id=com.mozosoft.zgr.worldnews
FIRST and ONLY real newspaper reading app on market.
The best way for read newspaper.
With this application, you can read the first pages of hundreds of newspapers in 50 countries for free.
The newspapers are updated early in the day.
You can use this app on all android device.
It is compatible with almost all android phones and tablets .
Simple and Fast.