Apr 3, 2017, 12:52:37 PM via Website
Apr 3, 2017 12:52:37 PM via Website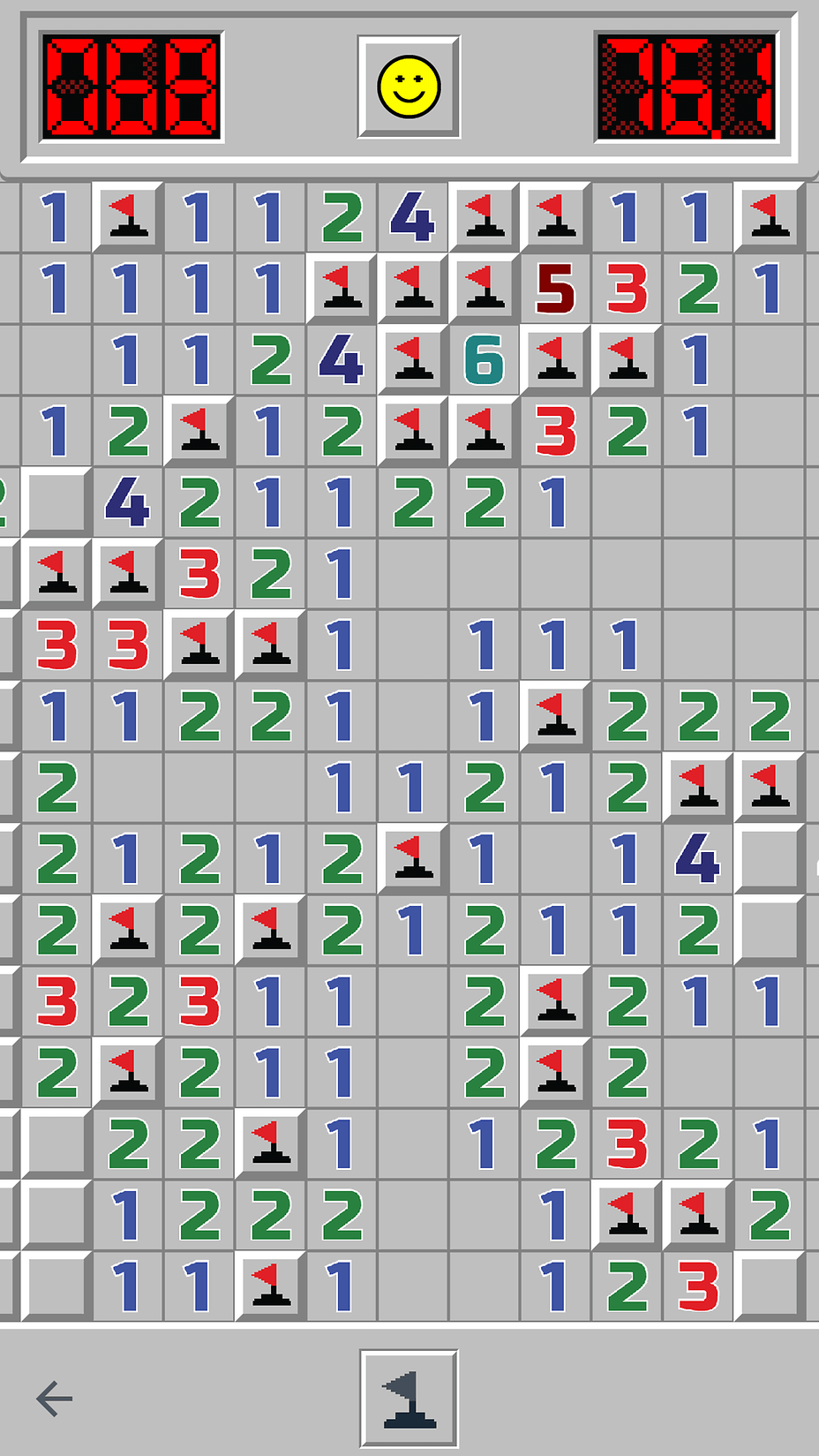 I'm want to share my clone of the classic Minesweeper game for mobile platforms.
Minesweeper Go as opposed to classic version adds a lot of features oriented for advanced players. 
Beta version of the game released on Android play market, installation link can be found on facebook.com/minesweepergo just tap Play Game button
Here is a small list of key features:
Game playback
Each game is recorded and you can playback it any time you want.

Advanced chording
Chord can be applied recursively so players can achieve fastest board solving times.

Personal comprehensive score board with various benchmarks.

Advanced benchmarks.
Minesweeper Go calculates players 3BV/s values, Taps count, Taps/s, RQP, IOS, IOE and some other stats that are valuable for advanced players.

Explicit Non-Flagging (NF) mode.
Game is made with No-Flaggers in mind

3BV control feature
You can generate a custom minefield with predefined 3BV value.

Online World Ranking table 
All players can participate in World Ranking. Each player records can be viewed (and replayed) by other players to make sure of theirs authenticity.

Cheats.
Undo on fail, etc.
Some of other features are in progress and will be implemented soon. Notable ones are here:
- Tournament mode
- Themes
- Board save/restore
- Playback speed tuning and rewinding options
Thanks.
— modified on Apr 3, 2017, 12:54:08 PM