Apr 1, 2017, 9:23:03 AM via Website
Apr 1, 2017 9:23:03 AM via Website
Recently Google updated its Play Store and added a new section to offer Android users a free app every week. The new section is called Free App of the Week and includes only one paid app which will be offered for free for around a week.
The current free app of the week is Chameleon Run.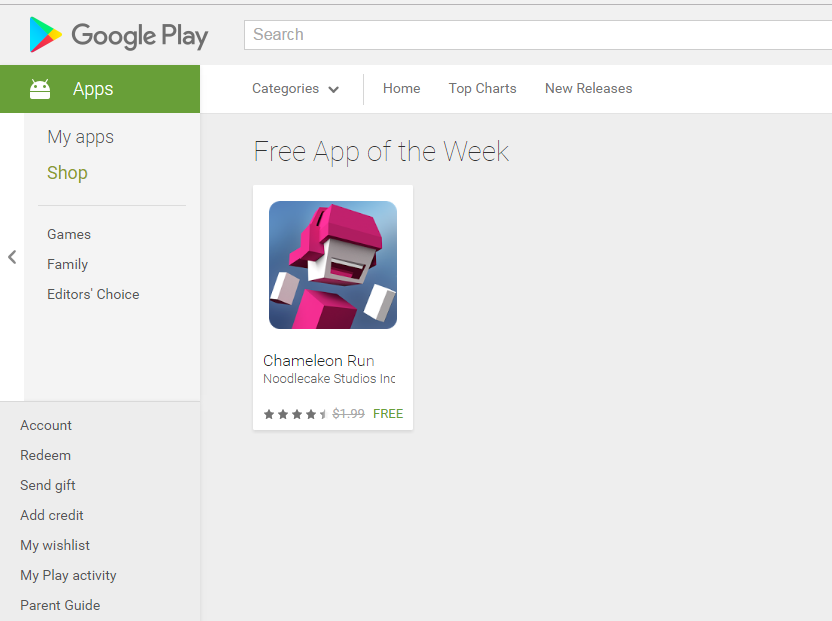 Edit by Admin: Link to external site removed.
— modified on Apr 3, 2017, 10:14:26 AM by moderator