Mar 11, 2017, 1:05:44 PM via Website
Mar 11, 2017 1:05:44 PM via Website
Traffic racer is an android 3d gaming app that is an endless fun for drive your car racing among busty traffic to experience fast speed racing on highway. Addictive 3d car racing game that user can easily opt from the desired car with enhancement feature.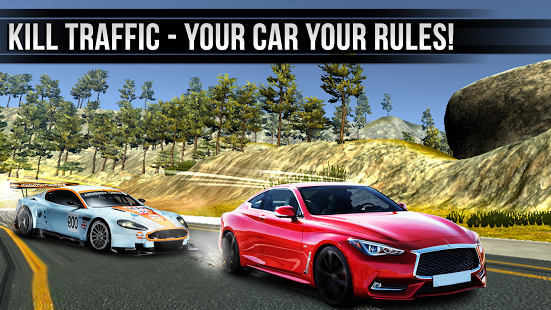 How to play:
The faster you drive the car the more points you achieve as a bonus reward. Once the user reach to the maximum target the racing car convert into the police car to make the car racing experience to the next level.
The main features include:
-User navigate through tilt and touch
- User use the car gas button to speed up the car speed
-Breaks to slow down the speed
-One way and two way mode
-Alluring 3d graphics
-Environment for day mode and night mode
-Option for change of car and gears
-Realistic Environment with high and low resolution
Tip for Game play:
-Engage the car while driving the car among busty traffic because reducing the speed cause the user to lose it out
Download this amazing 3D car racing game app and experience fast speed car racing on highway with fascinating and high feature speedy car.