Feb 26, 2017, 3:39:54 PM via Website
Feb 26, 2017 3:39:54 PM via Website
Moments are short, but memories can last a lifetime! Taking photos that truly capture the essence of an occasion may not always as simple and pointing and clicking. For touching up any imperfections such as image straightening and red-eye, let Fotome help out!
Upload photos from your library, socials network and start getting creative. Fotome has everything you need for photo editing in your smartphone. In a single tap you can auto enhance, color balance, crop and rotate, sharpen and blur, or even adjust brightness! It also has some frames and stickers - you can create your own funny memes with this app and share with your network!
You can even arrange your edited photos into a collage with more than 30 templates and goes on. Add stickers, texts, or even customize the background theme. Bring the fun with your photos, and give everyone an eyeful of what you have been up to!
Fotome - an all-in-one photo editing app allows you to get professional looking results in a matter of minutes. Functions are clearly listed, with intuitive icons to guide you on how to use them. Adjust colors, change font sizes, add blur, draw animations, add funny stikers ... the list goes on!
Wherever you are, express your visual creativity. Everyone's life is unique, and this app allows you to reflect that with personalization options to take your images to the next level. Save your creations in the studio section within the app, and enjoy the ability to re-edit again in the future! Show your true colors and tap into your artistic side with this Fotome - Edit Photo app!
App name: Fotome - Edit Photo Collage (com.alticode.photoshow)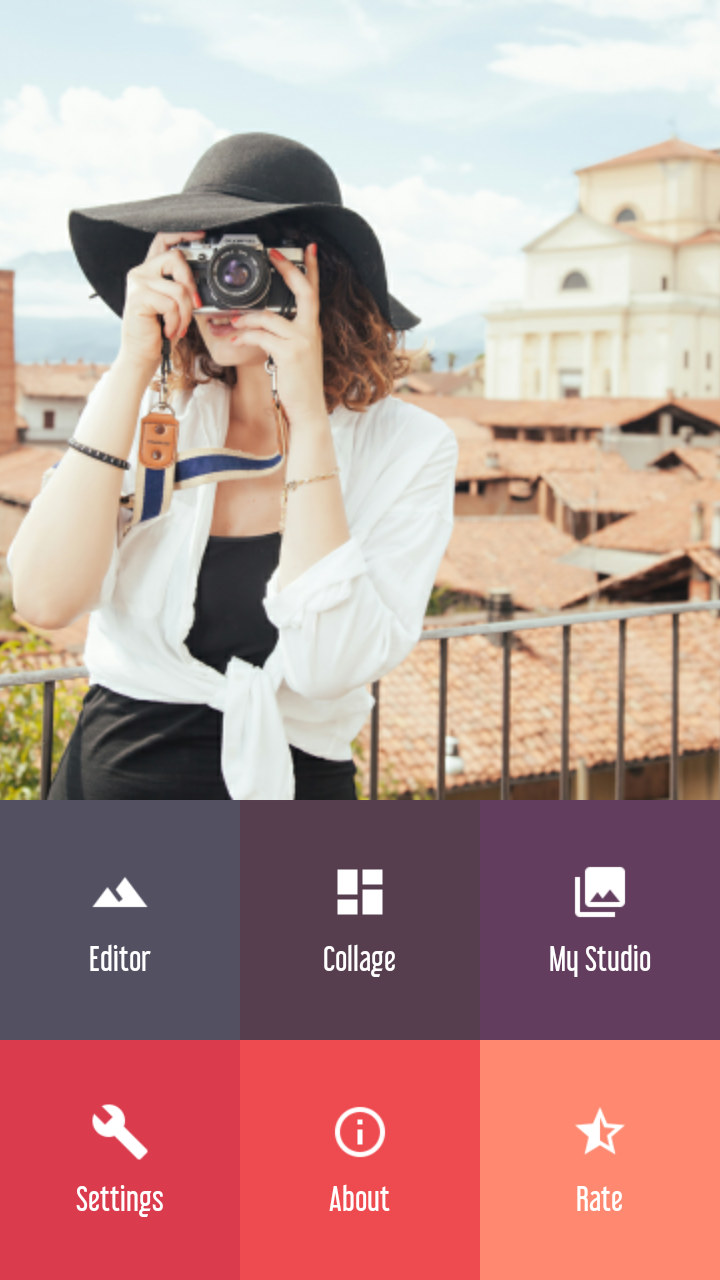 — modified on Feb 26, 2017, 5:17:03 PM