Dec 1, 2016, 4:30:13 AM via Website
Dec 1, 2016 4:30:13 AM via Website
Android 7.0 OS is the newest edition published by google, also named as Nougat. This operating system has new functions compared with last few editions, including split-screening and multi-windows viewing. If you use the newest operating system, you will find that you have better experience in surfing internet, watching videos, playing games, making Skype call, etc. And there are times that you may need to record and save those wonderful moments, a proper screen recorder is needed to record Android Nougat screen. Just read the guide below and you will know more.
Record Android screen by computer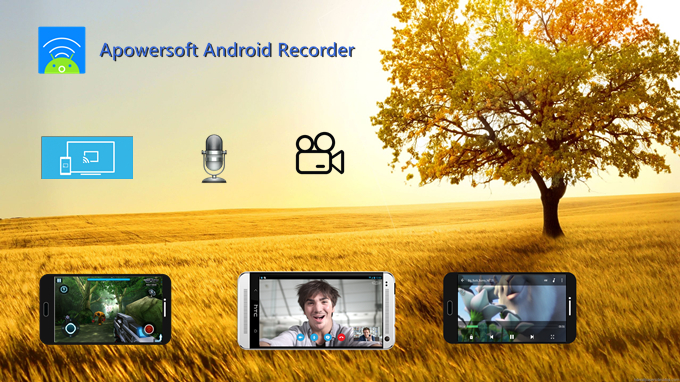 As all Android phones have relatively small screen, when try to give PPT presentation by the phone or record every detail of an Android phone game, a computer screen is needed to mirror every detail from your phone, which can demonstrate the video more vividly and precisely. Apowersoft Android Recorder can cast the phone screen to computer, and enable you to record by simple clicks. Follow the steps below to learn how to accomplish a wonderful recording.
1 Visit the page and install Apowersoft Android Recorder, keep computer and phone under the same network.
2 Click "Options" to set up video format, video quality, audio input and languages as you prefer.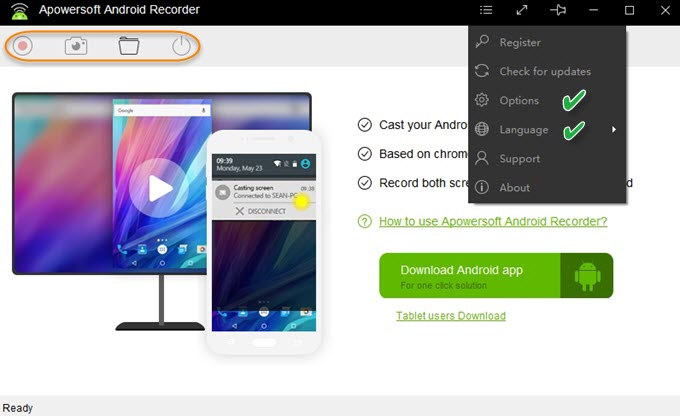 3 Slide down phone screen to open the "Cast" function, for phones without this function, download Google Home from Google Play. Then find and connect to your computer.
4 When connected, the phone screen will be casted to computer, click the red dot anytime you prefer to start and finish recording, the recorded video will be saved in computer.
The software is versatile enough to record Android phone games, skype call and live video. You can choose the audio source from system, microphone or both of them to fit your needs.
Record Android screen by phone
There may be circumstances when you have no access to computer, but need to record screen, here comes another way to record Android phone.
1 Download and install the SCR Screen Recorder to your Android phone.
2 Root the phone to get permission to utilize the tool.
3 Make settings of video quality and audio input for better performance
4 Start and finish recording anytime you like, the video will be stored in your Android phone
To record Android Nougat phone, a compatible tool is necessary. The recorders above have their own advantages, users may compare each tool and choose their favorite one. Just download and enjoy it!
— modified on Dec 1, 2016, 6:58:45 AM