Nov 26, 2016, 5:01:16 PM via Website
Nov 26, 2016 5:01:16 PM via Website
Hi together,
i would like to present you "Replace ok Google"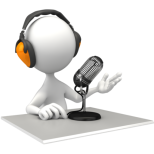 Application PlayStore : https://play.google.com/store/apps/details?id=de.itedahlheimer.another_keyword_test
With "Replace OK Google" ( Hotword ) you are able to replace your "OK-Google" command.
Create your own command from over 200.000 words and start the google (now) voice control
Functions:
◉ Available command-words in different languages
English 133400 words
German 25100 words
French 10500 words
Italian : 9300 words
Spanish 23000 words
◉ Automatic activation after booting.
◉ Operates in the background (service)
◉ Automatic disabling while screen off, Lockscreen and PhoneCalls.
◉ Automatic Enabling on all apps or only on selected apps.
Notes :
Please use this test version before you install the full version.
Usage :
◉ Practice the pronunciation of your chosen command.
◉ Always talk in normal volume and fluently with distance to the microphone.
◉ If the command is not recognized immediately, repeat it with different pronunciation and voice.
◉ After your new command is detected you will directed to Google (Now) Voice Control.
Permissions:
◉ Permission for Audio-Record (Microphone).
◉ Detecting the Foreground- App to enable/disable the microphone.
◉ Access to internal storage to save dictionary.
◉ No further used accesses.
Technical Information :
Another keyword is a standalone speech synthesis based on pure Native-C code.
It does not use an online connection for voice detection. The number of the dictionary is continually expanded and is offered automatically and free of charge after completion of the Translation.
German description : https://www.nextpit.de/forum/729112/goodbye-replace-ok-google-update-verfuegbar
— modified on Nov 26, 2016, 5:02:56 PM
Liebe Grüße - Stefan
[ App - Entwicklung ]