Nov 21, 2016, 2:46:33 PM via Website
Nov 21, 2016 2:46:33 PM via Website
SHORT DESCRIPTION:
Create HD Screen Recordings in portrait and Landscape Mode. It used your device mic to record audio besides video recording.
1. Record Your Games
2.Record Live Stream Videos Youtube or Netflix
3.Create your Audio and Video Tutorials
DESCRIPTION:
Light, free, quality and intuitive screen recorder. One of the best [B]free screen recorders[/B] that uses material design. Beautiful and smartly organized, our app will enable [B]video screen capture[/B] with no hustle at all, with tons of additional features.
EASILY SCREEN CAPTURE ANYTHING
As a free unlimited screen recording app it captures your device's screen to [B]HD video[/B]. App is developed using android Material Design theme guidelines. You can capture your drawings, video calls, create promotional videos or make tutorials with audio. Easily use our screen recorder for youtube videos as well.[/COLOR][/SIZE]
RECORD SCREEN WITH MULTIPLE OPTIONS
If you searched for a "record my screen" app, we are the answer. Not only we enable [B]smooth record screen[/B] and video screen capture, but we also enabled tons of ultra-useful features that anyone who records videos frequently will definitely make use of! It requires no root, just download and record![/COLOR][/SIZE]
DOWNLOAD LINK
**
To download App Search "Material Screen Recorder" in Google Play. Thanks
**
SCREENSHOTS:
1. Main Screen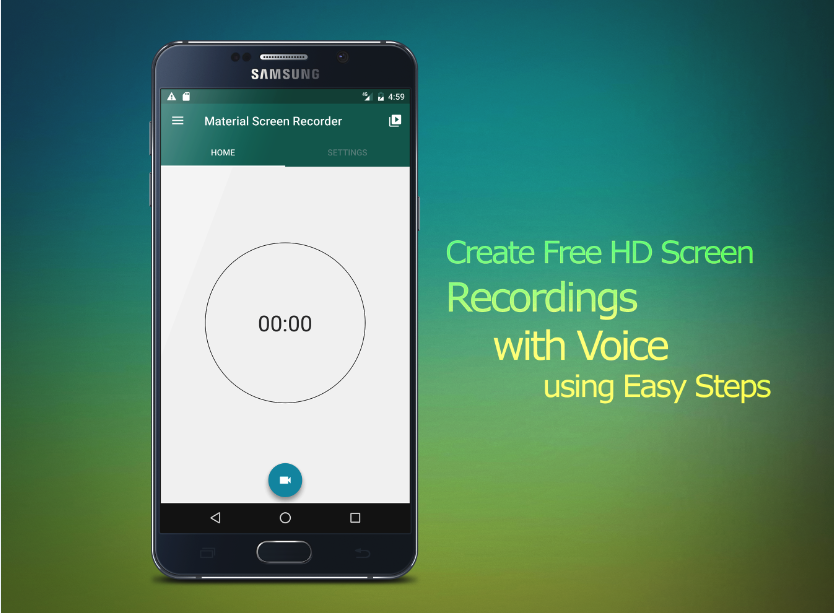 Recording Permissions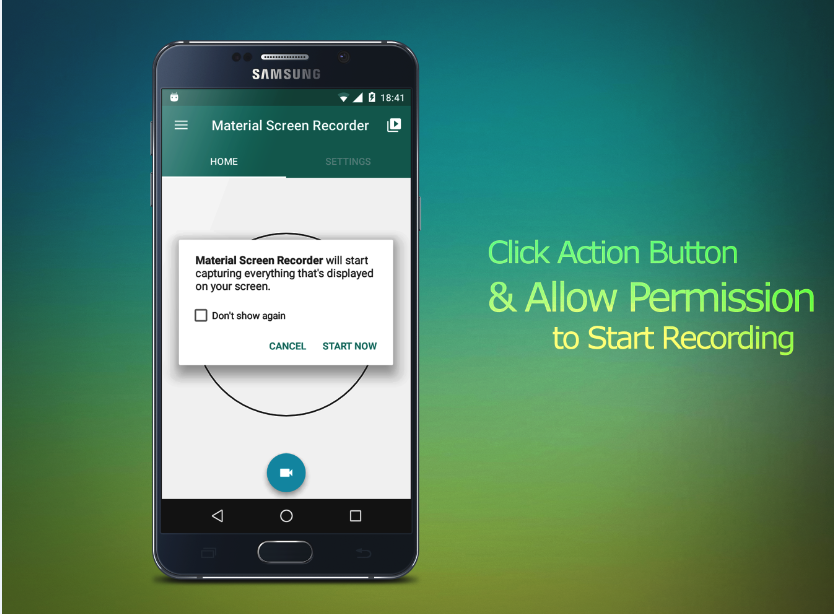 Recorded Videos Screen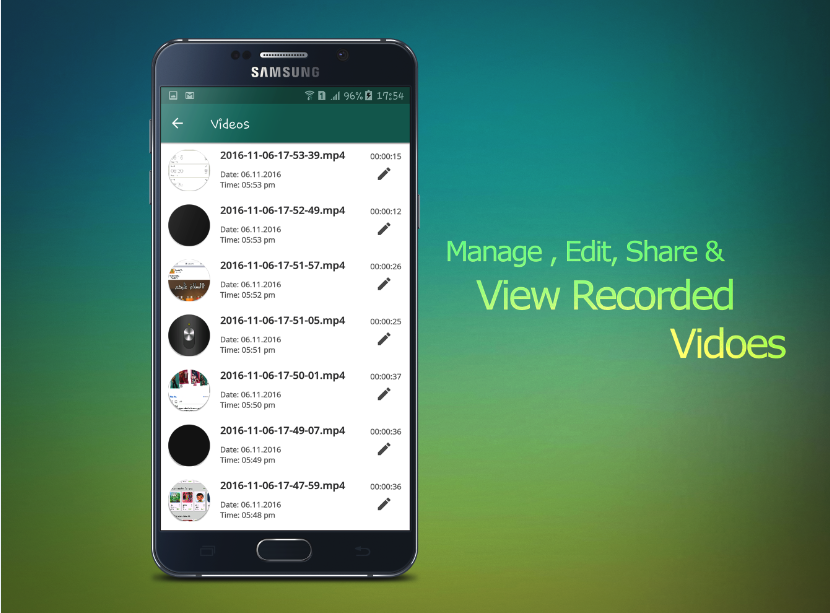 Settings Screen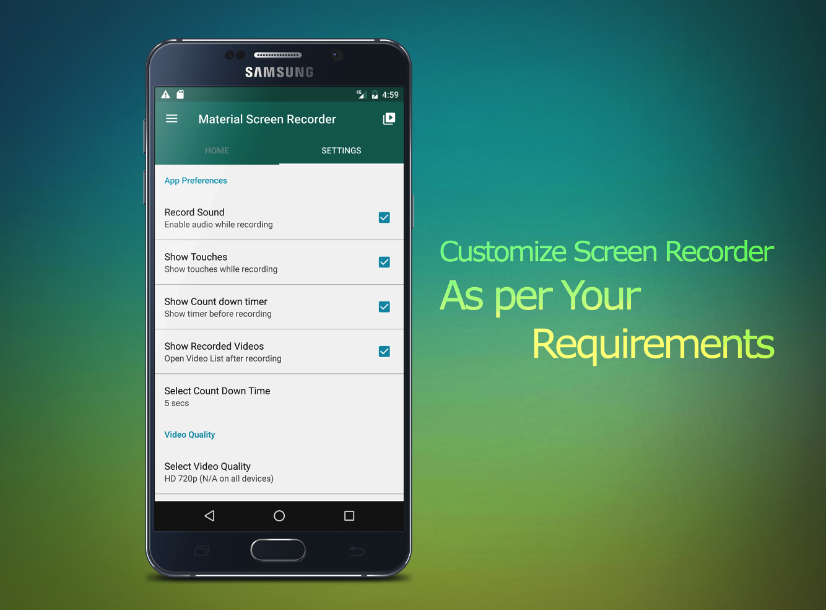 — modified on Nov 21, 2016, 2:52:47 PM