Nov 3, 2016, 5:23:29 AM via Website
Nov 3, 2016 5:23:29 AM via Website
The cute Pig Chef is back with a match-3 game has unlimited levels: Cookie Blast 2! Join the fun journey with him to collect sweet cookies, gummy Christmas tree, and yummy cakes to help him make the best food. Swap and match cookies quickly cause time is limited. Can you pass thousand of levels and get top scores on global leaderboard!?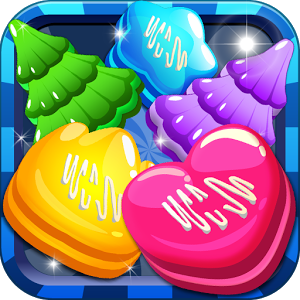 The game has deluxe graphics, new game modes and missions, impressive effect, and is the big update compare to the first version. Cookie Blast 2 has 4 addictive game modes: Collect Gummy, Casual, Journey, and Time Challenge that are great for entertainment and killing time. Come on, let's play and enjoy yummy food with your Pig Chef!
Download game FREE on Google Play: https://play.google.com/store/apps/details?id=com.asqteam.cookieblast2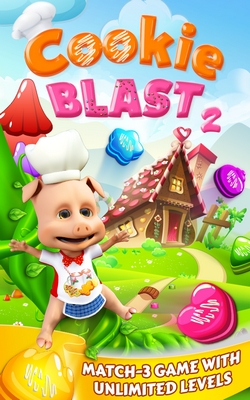 MAIN FEATURES:
✤ Easy to play but hard to reach higher levels
✤ Fun time to collect cakes and make yummy food with your cute Pig Chef
✤ Sweet puzzle game with 3 modes in endless style, you can play hours with unlimited levels
✤ Time Challenge is a quick play mode that great for a short break
✤ Get challenge Achievements to master this puzzle game
✤ Global leaderboard to rank with other players worldwide
✤ Enjoy the game with your Facebook's friends
✤ New boosters: Cookie Boom, Cake Pop, Candy Line to help you get extra scores
✤ Vivid HD graphics and cool animations. Christmas theme in design.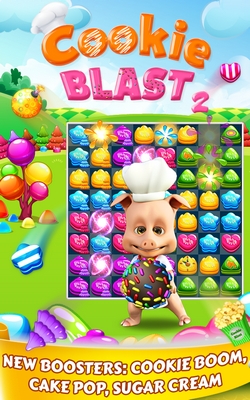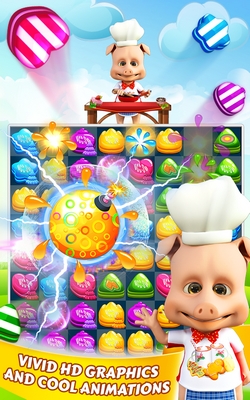 HOW TO PLAY
✤Match 3 or more cookies in a line to crush them
✤Match 4 cookies in a line to create Candy Line
✤Match cakes with T or L shape to create Cookie Boom
✤Match 5 cakes in a line to create Cake Pop
✤Use Candy Line to collect all yummy cakes on a row or column
✤Use Cookie Boom to collect 9 cells of cookies on sweet puzzle
✤Use Cake Pop to collect all yummy cakes have the same type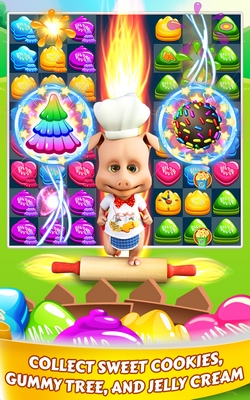 GAME MODES
✤ Collect Gummy: collect specific gummy tree to celebrate Christmas with the Pig Chef
✤ Casual: clear all yummy cakes on the sweet puzzle then move gummy tree to bottom
✤ Journey: simple match cakes to reach target score and play as far as you can
✤ Time Challenge: you have 120 seconds to play to get best rank on leaderboard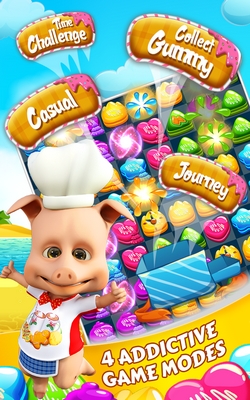 Tip:
✤ If you have Cake Pop, try to match it with gummy tree or other boosters
✤ Match 2 boosters to make a big surprised jam!
Enjoy game now: https://play.google.com/store/apps/details?id=com.asqteam.cookieblast2
✉ To help us meet your desire about this sweet puzzle game, please send your feedback to: asqteam.mobile@gmail.com
✉Like us on Facebook for the latest news: https://facebook.com/ASQTeam
ASQTeam creates FREE COOL FUN games that bring full-of-joy times for everybody. Millions of people around the world enjoy our games
— modified on Nov 3, 2016, 5:23:56 AM