Oct 29, 2016, 5:34:20 PM via Website
Oct 29, 2016 5:34:20 PM via Website
Hello,
I'm new to this and a basic user. I am hoping to find some help.
I decided to root my Galaxy S5 Model SM-G900MD yesterday using Odin and its respective tar.md5 file.
I followed the steps of an online youtube tutorial and everything went ok until I clicked Start.
As though Odin indicated the proccess has been finalized my phone wouldn't restart.
I tried to re-install the firmware (Marshmellow) via Kies 3 but it asked for a password I apparently do not have so I gave that one up.
Now I am trying to figure out a way to get my phone to work again.
This is a print screen of what I actually see when I turn it on.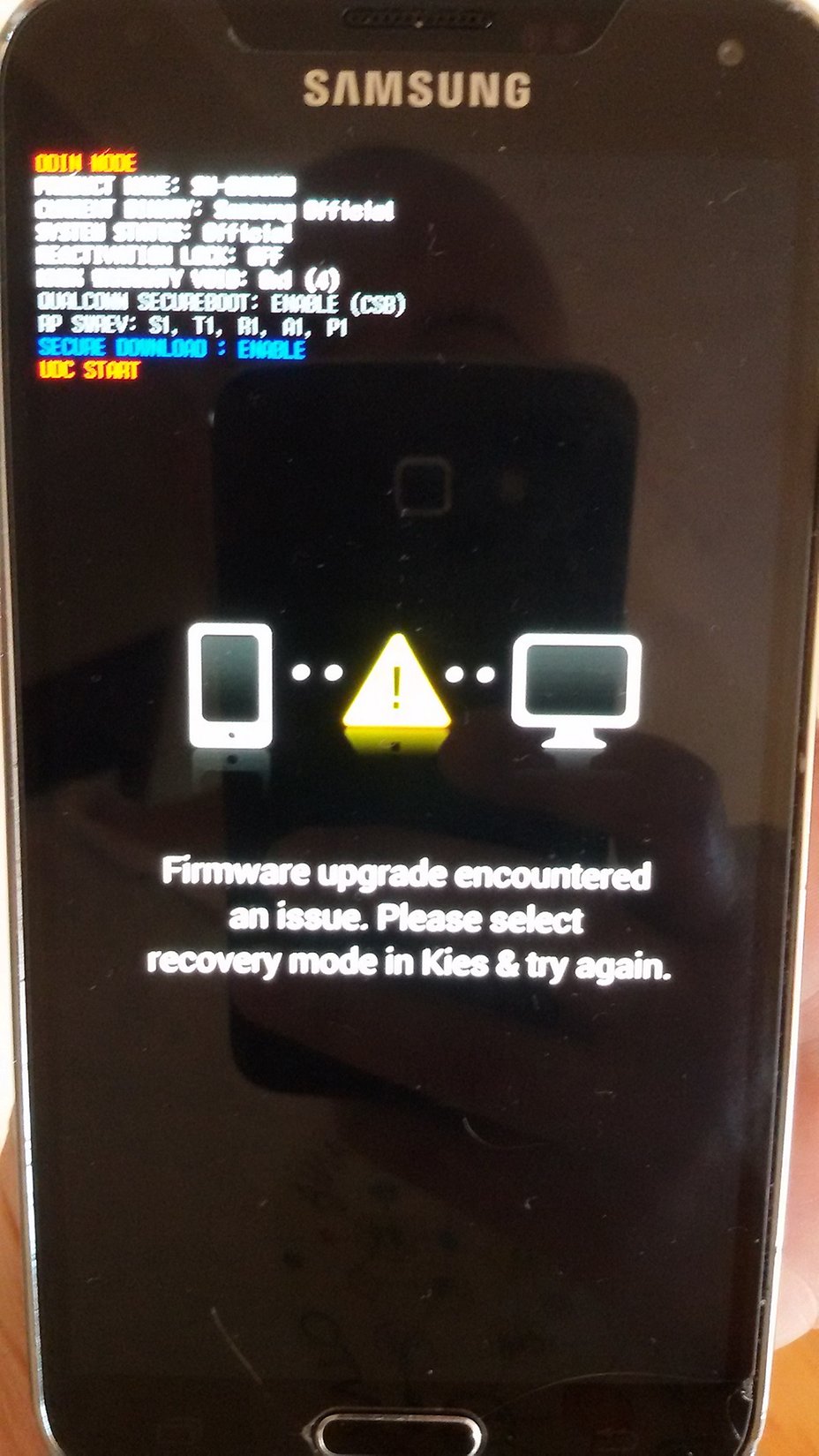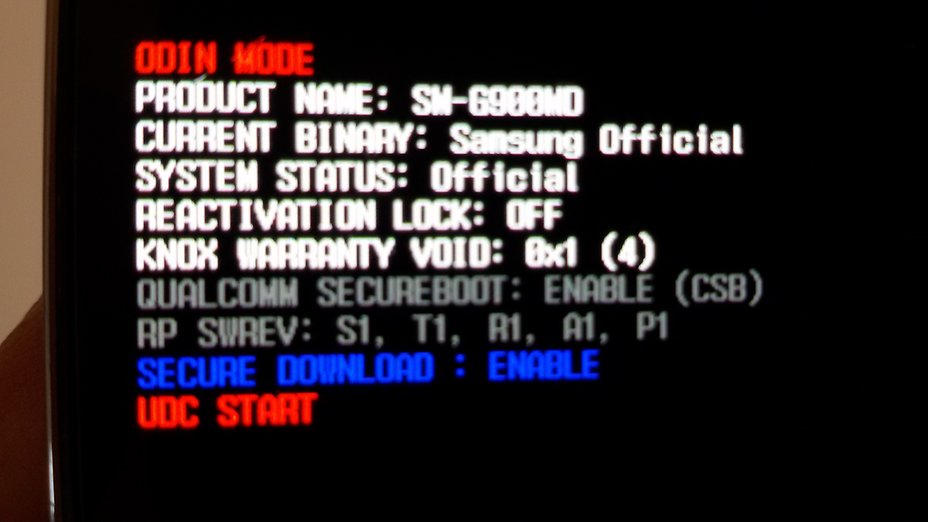 If anyone can help me I'd be really thankful. MY phone is basically dead and I am basically desperate right now.