Sep 30, 2016, 6:49:03 PM via Website
Sep 30, 2016 6:49:03 PM via Website
Coloring Book for Adults HOLI – #HoliColoring
Coloring book for adults HOLI is our latest app for Android tablets and phones. I wanted to show you an app that can provide long hours of great entertainment. With this application you can color exquisite pictures and listen soft music background. You can relax and create something beautiful even if you're not an artist.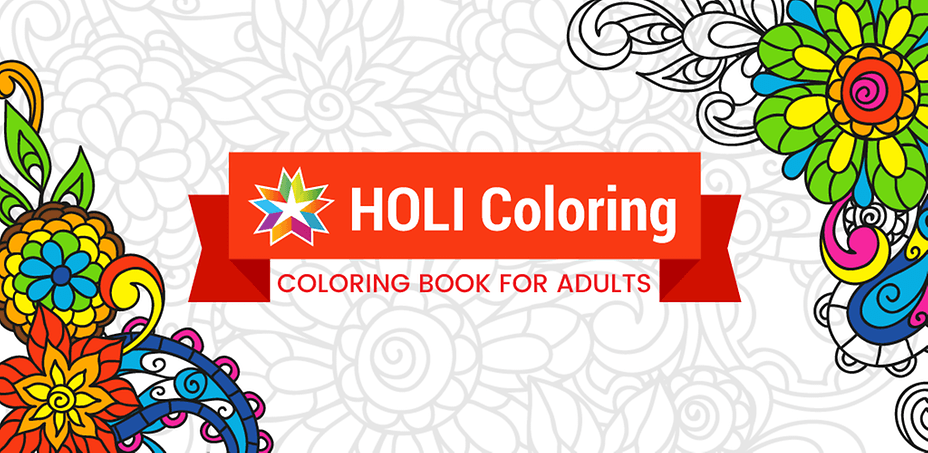 I'm sure that our coloring book will be for you a pleasant break from the constant pursuit, will allow you to relax and unwind before before falling asleep.
Coloring book for adults HOLI:
✩ Create and develop your imagination and creativity (choose colors, hue and shapes).
✩ Relax and unwind after busy day (anti stress and relaxation).
✩ Draw delightful mandala paintings and show them to the world.
✩ Express yourself, show feelings and love.
✩ Listen to the sounds of nature and calming music.
✩ Work on your eye-hand coordination.
✩ Take a journey through Vivid colors of: spring, summer, autumn, winter.
✩ Art Therapy.
✩ Share created art , send them as postcards.
HOLI Coloring book is the anti-stress coloring app for adults and children, pictures are divided into several categories, you will discover gorgeous coloring pages of:
★ Mandala
★ Animals
★ Flowers
★ Butterflies
★ Abstract
★ Emotions
★ Zendala
★ Water World
★ Messages
★ Individual Works created especially for Holi Coloring Book users.
Download from Google Play:
Coloring Book for adults
As always, all yours comments are extremely wanted, we want to improve user experience in upcoming updates so don't wait and let us know what you think. Express yourself - try Holi Coloring Book for adults.
https://play.google.com/store/apps/details?id=coloring.book.adults