Sep 13, 2016, 5:57:58 AM via Website
Sep 13, 2016 5:57:58 AM via Website
A Lite Converter just for conversions from fraction Inch, fraction Foot or Inch+Foot to metric length units.
This ad-free and full-free utility app is just for conversions about the most commonly-used linear units, foot and inch.
The app does not require any "Application Permissions". It's clean and reliable.


It's also lightweight enough as its size is just 735 KB.
Just a little and easy-to-use utility.

Download the setup package (.APK) here directly, please.
App screenshots as below.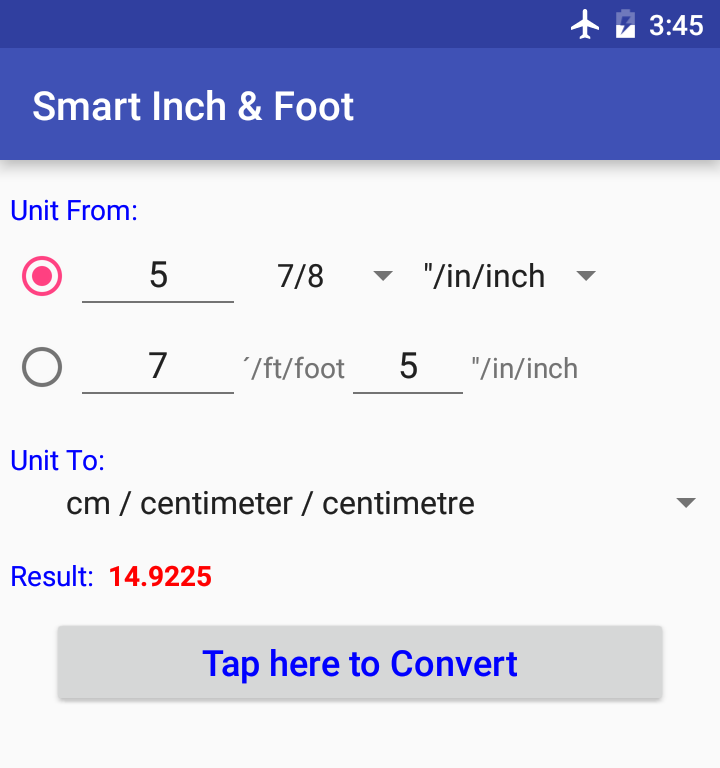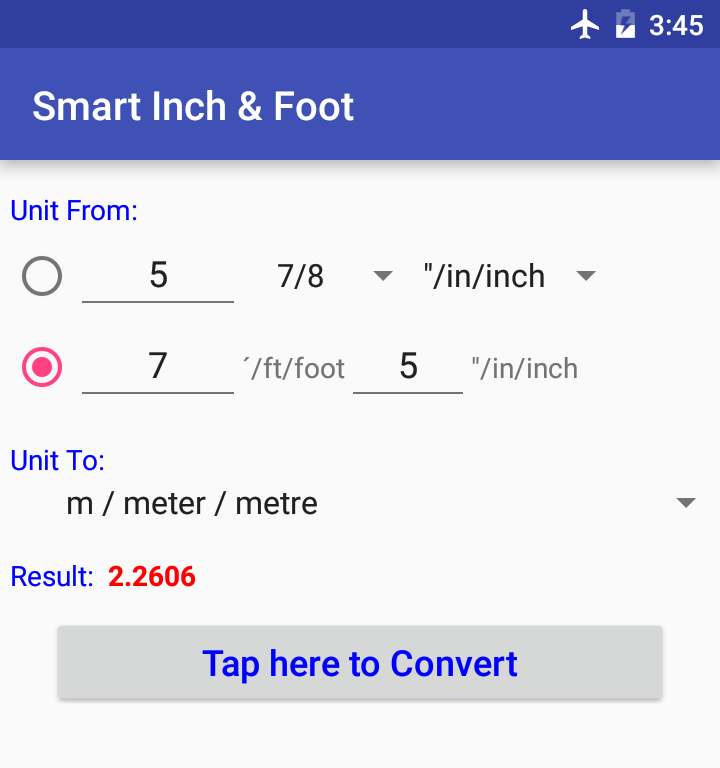 — modified on Sep 14, 2016, 10:39:43 AM