Sep 1, 2016, 8:10:06 AM via Website
Sep 1, 2016 8:10:06 AM via Website
Word Search is top free addictive Sliding puzzle game for the brain teasers to search words in English. Are you looking for improving your memory and sharpen your brain with brain teasers puzzles and mind games? This word search free puzzle game is best to challenge your friend with mind skill test. Check out your mind skills by playing puzzle games free.
Download Word Search on Android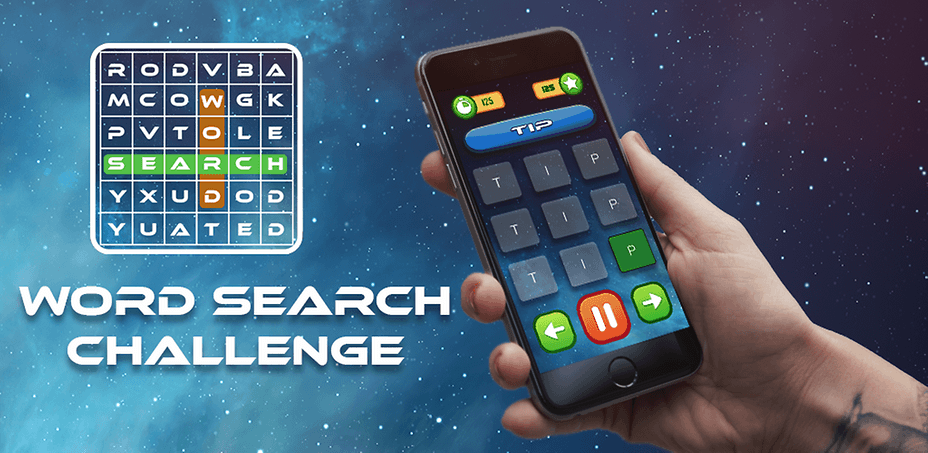 This Word Search puzzle game by BrilliantInnovators is perfect for entertainment and train your mind with logical thinking. The game is appropriate for all age groups like adults and children with easy medium and high difficulty levels. Do you like logical games then this game is specially for you.
★★★Word search has three levels of difficulty★★★
- Easy Level
- Medium Level
- Hard Level
★★★Word Search Easy Level Features★★★
In Easy Level you have to search and match three words in one minute. If you match the words right on the time you get one point on each puzzle solve. If you are unable to search word then the game ends and displays your score and best score on the board.
★★★Word Search Medium Level Features★★★
If you choose medium level then you have to search 4 or five word puzzle. You got one minute of time to solve the word puzzle. Each word search match earns 1 point on your score board. If you are unable to solve the word search then it will display your current score and top score on the leader board.
★★★Word Search Hard Level Features★★★
Selecting hard level might challenge your mind skills because it enables with some long word to search. You got a minute to find the word shown on the top. Match the word puzzle and earn 1 point on each correct word match. After completing find your high score and top leader board score.
★★★How to Play Word Search Game?★★★
Ultimate word search game play is very simple and user friendly, the word which you have to search is displayed on top and you have to slide the words puzzle in vertical,horizontal and cross position to match correct words.
Slide the puzzle with your finger in correct direction to find the accurate words. If you slide the correct word it will be marked with a new color and you'll see the next word to search. If you are unable to find the word you can skip the word by pressing red play button at the bottom of game, this will display new word to search.
Words are generated at random frequency; you can expect any kind of word to search.
★Check Your SCORE on Leader Board
One Minute Challenge
The game offers one minute challenge to solve the words puzzle. Your time will start and you have to get find and match the words in this time interval.
★Earn score with best of your skills and check your score on leader board.
Word Search Slide Puzzle is completely free game that can be downloaded and played without any restrictions. If you like our games give you positive feedback in the review section with five stars★★★★★.