Aug 7, 2016, 5:43:26 PM via Website
Aug 7, 2016 5:43:26 PM via Website
Cost of credit calculator is a powerful credit card calculation app that let you calculate any amount you pay through credit card.
Ever wondered how much it actually cost you to buy something with your credit card? Or what do you save if you pay an extra $10 or $20 per month? This app is designed to provide you these answers quickly and effortlessly.
Features include:
1. Automatic calculation of minimum payment
2. Calculation of number of months and total interest paid
3. Quickly see impact of paying just $10 more per month (or enter a custom amount per month)
4. Adjust settings to exactly match your credit card (APR and minimum percentage)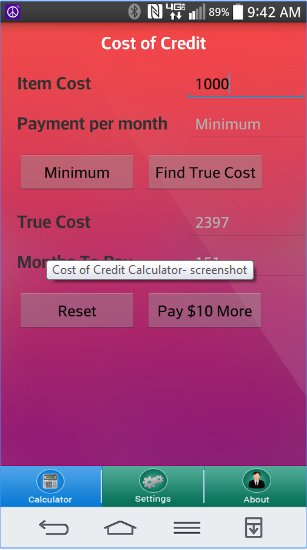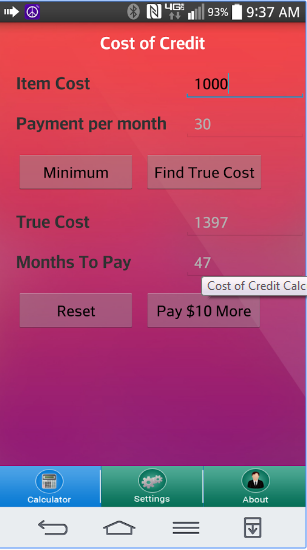 Get it on Google Play Store: Cost of credit calculator
Feel free to reply to let us know about your opinion.