Aug 4, 2016, 10:45:19 PM via Website
Aug 4, 2016 10:45:19 PM via Website
Avialable on Google Play: DOWNLOAD FOR FREE
Dashing COLOR! - is bright colorful timekiller, that impress you by fun gameplay!
Before the start, we have to choose one of the nine available colors, for example white. And it is necessary to tap quickly only on chosen color and score points.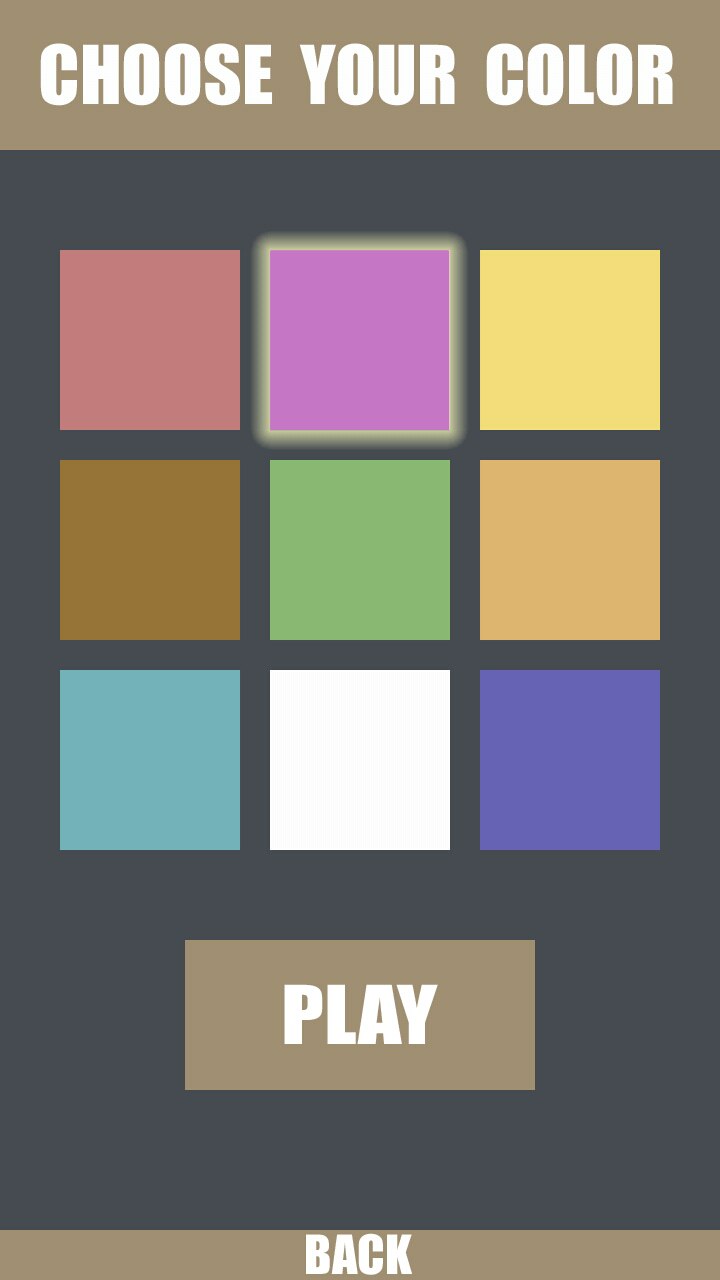 At first on the screen have appear only three tiles, that all the time will switch their color. As soon as the color of any of them will be white (or any chosen color by you) need to press the tile. After a few successful taps will appear another three squares - the problem will be more difficult.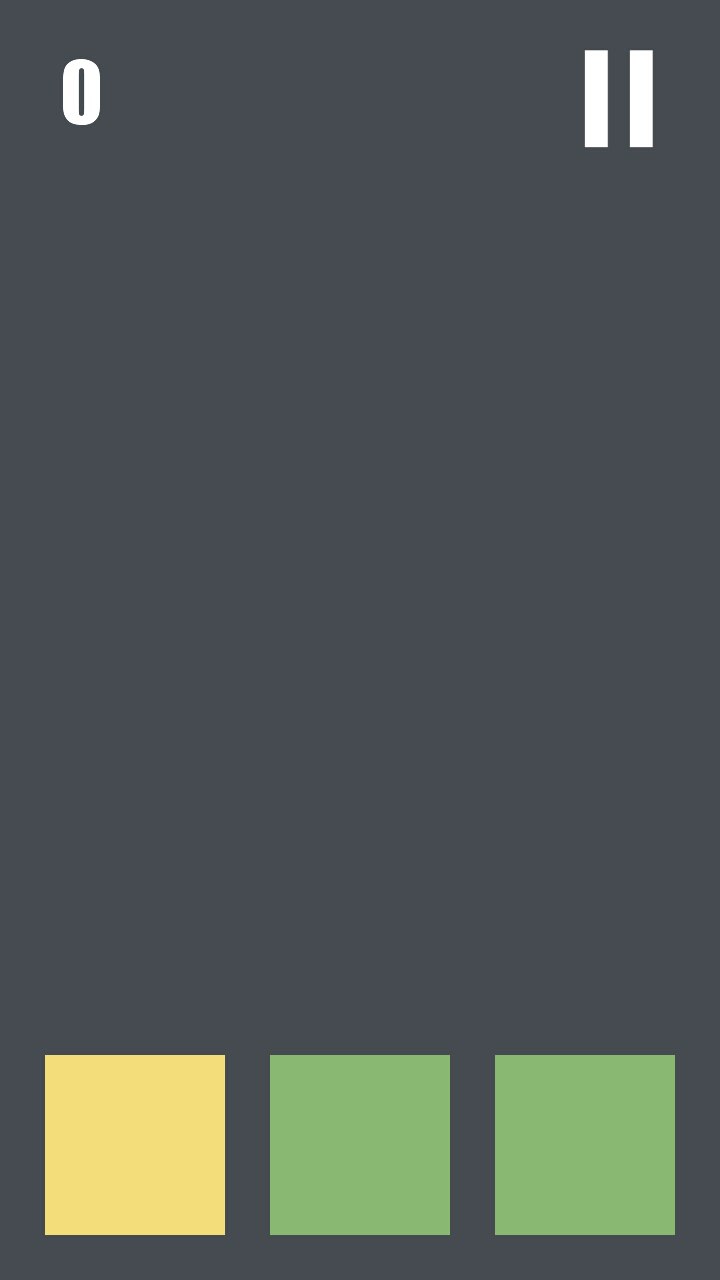 If you have a good reaction, after some time the screen will be overcrowded by colored tiles – just manage to tap!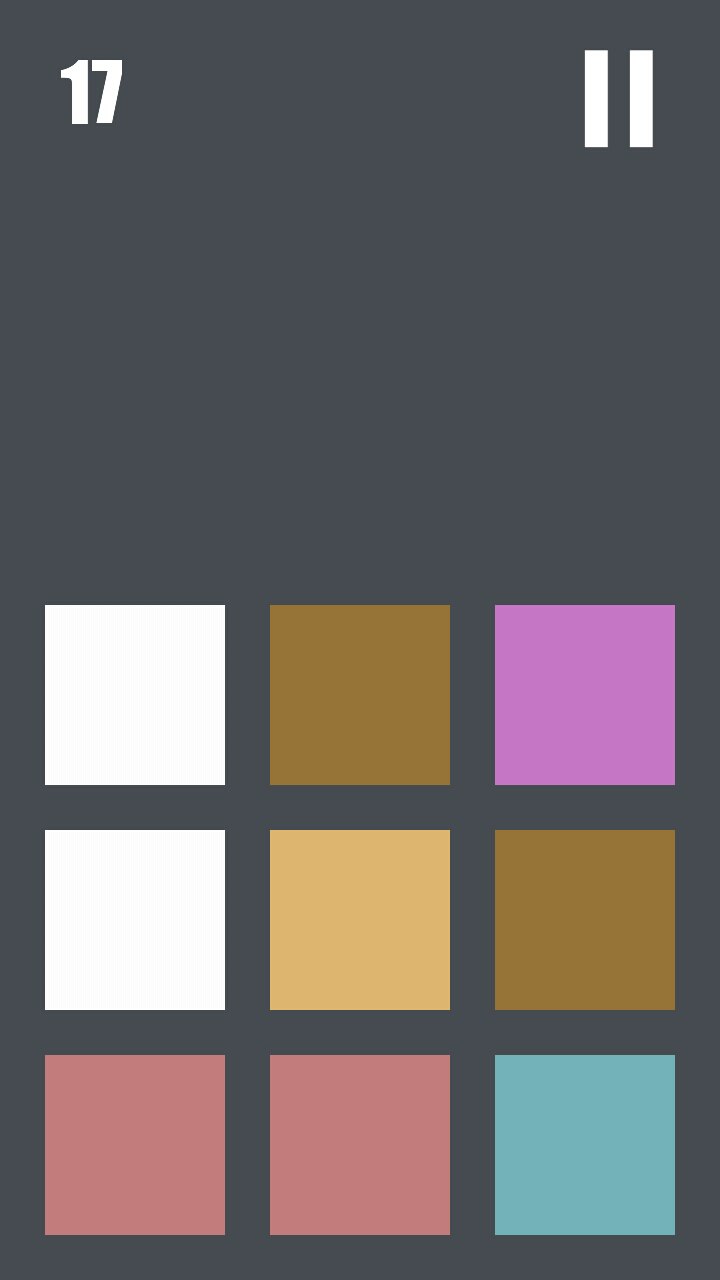 Difficulty of the game is that if you skip at least one tile of your color or tap on different, you will lose.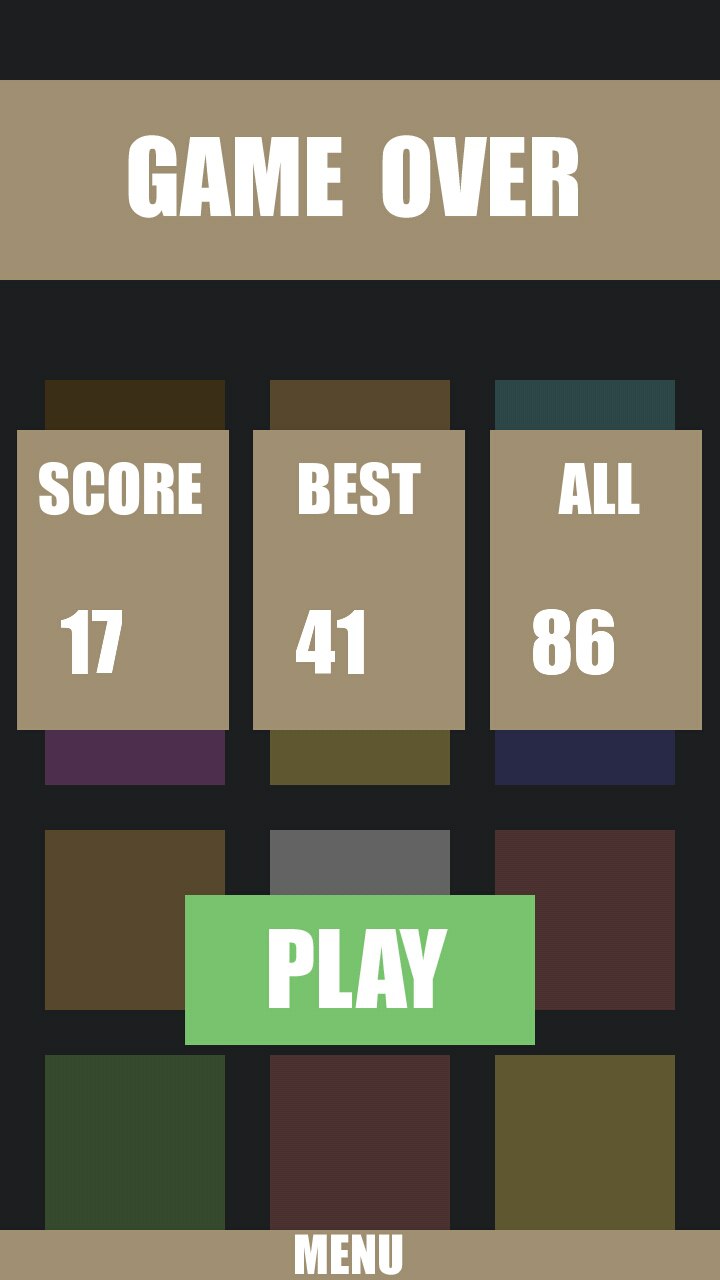 Minimalist graphics pleasing to the eye - neutral background, nice shades of color - all this lets you focus on the gameplay and not be distracted from the main task.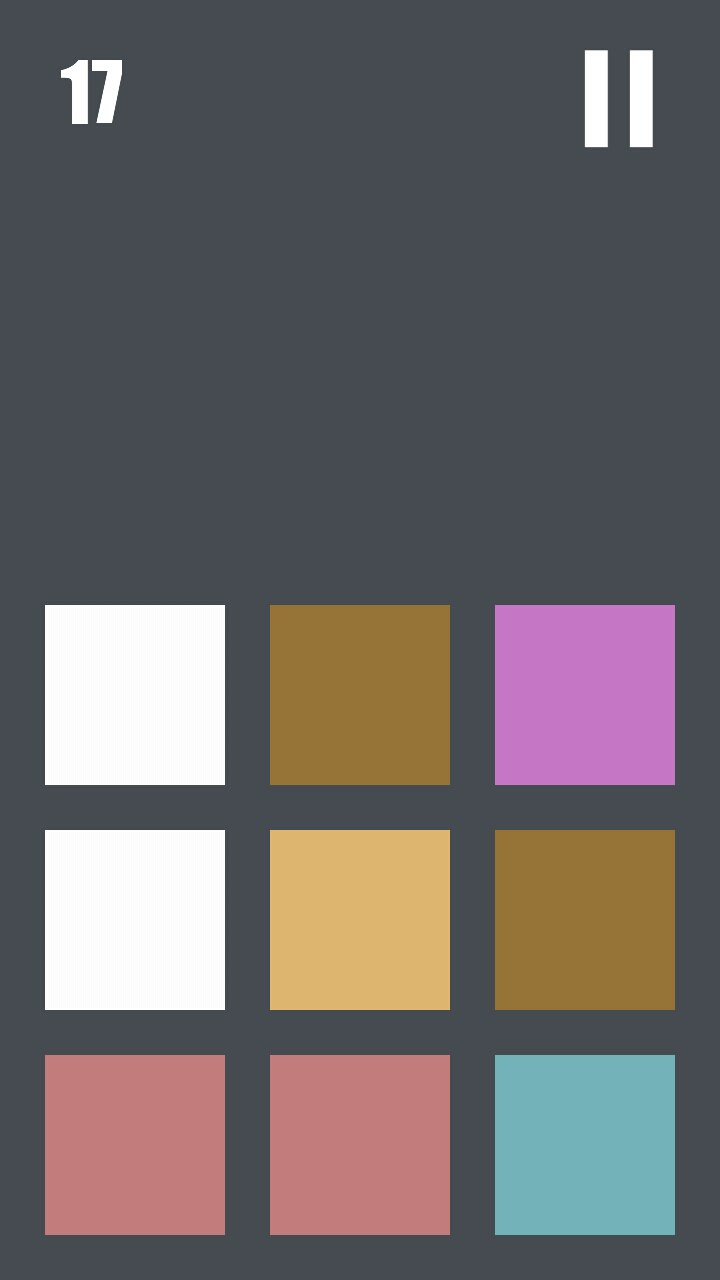 Dashing COLOR! - at the same time fascinating and useful game that will help to spend the time and improve the rate of reaction!
— modified on Aug 12, 2016, 7:33:41 PM