Jun 30, 2016, 12:59:44 PM via Website
Jun 30, 2016 12:59:44 PM via Website
Hi, all!
I want to present to you my new board game - Puluc.
This is an ancient Mayan running-fight board game.
Initially the game had ritual significance. Mayan played Puluc the night before the sowing of maize.
The game was designed to give strength to revive grains.
This game is a little bit like such games as Backgammon.
Currently the game has two modes:
- human vs. human
- human vs. Android (with three of AI-levels)
Here are few screenshots: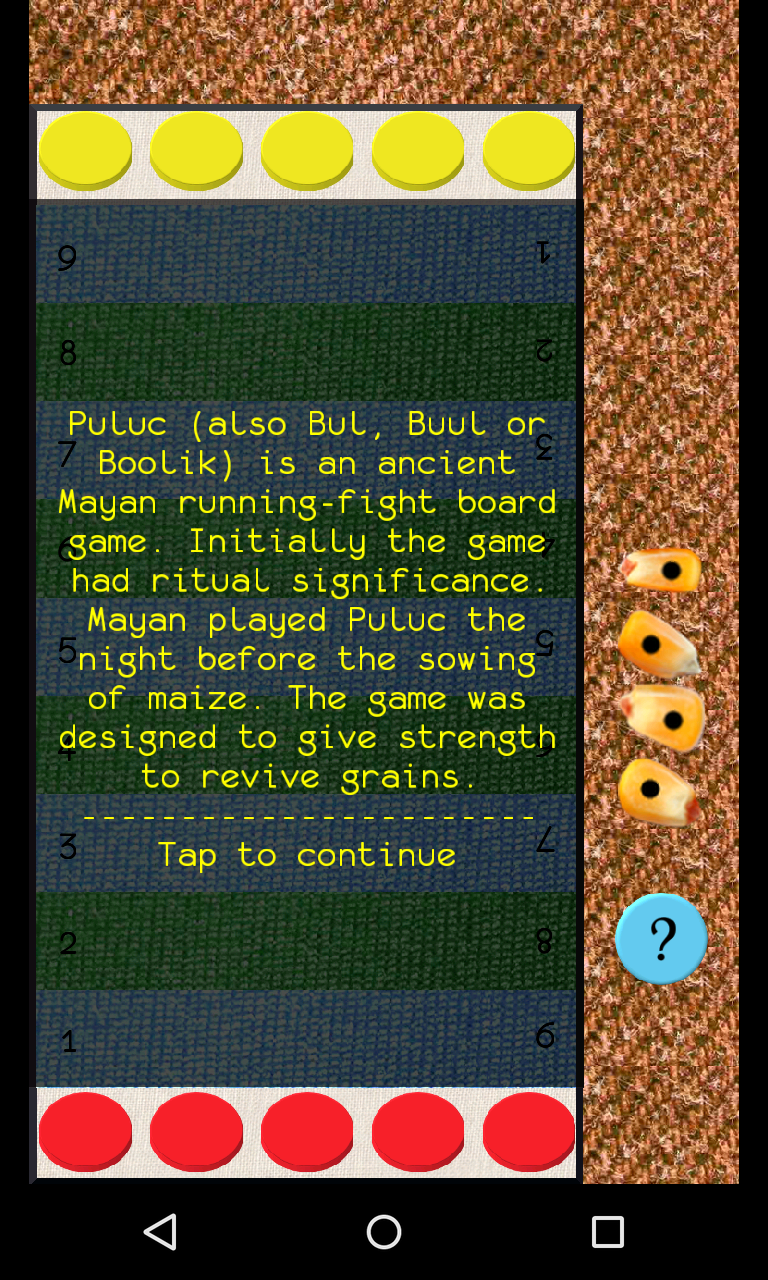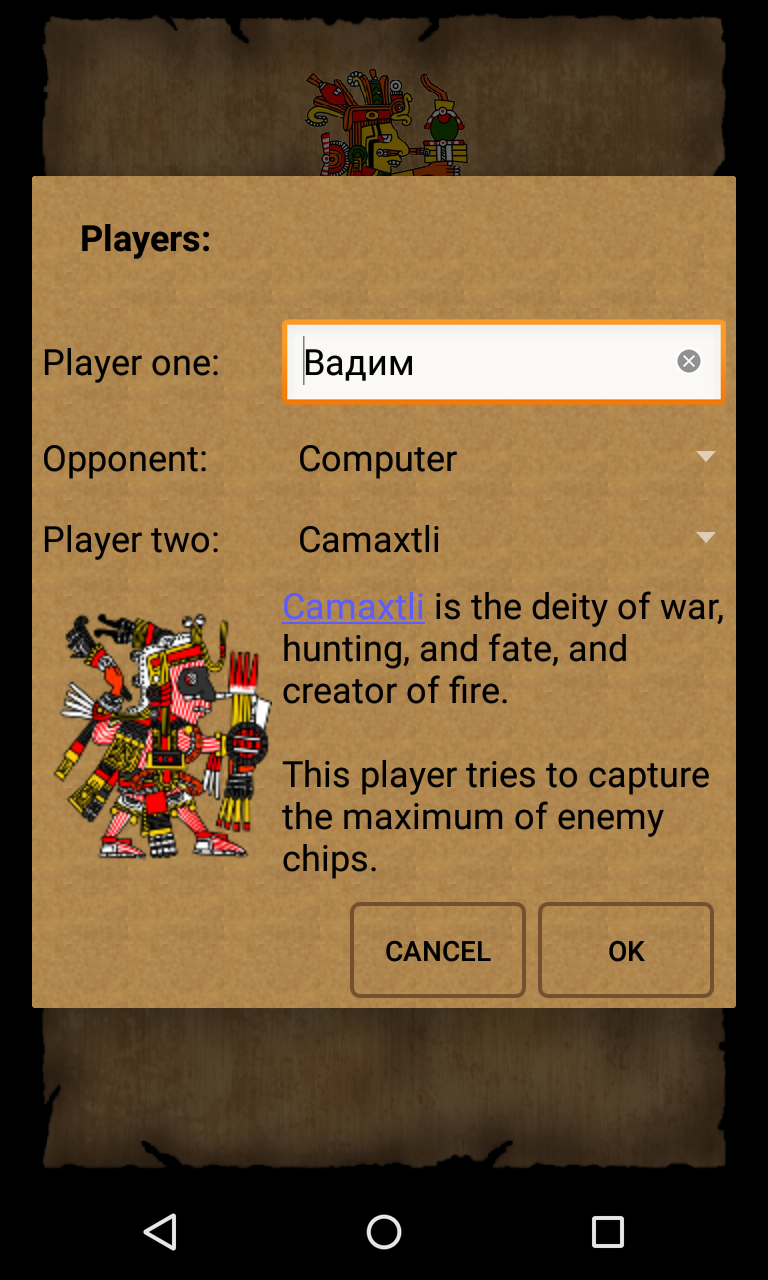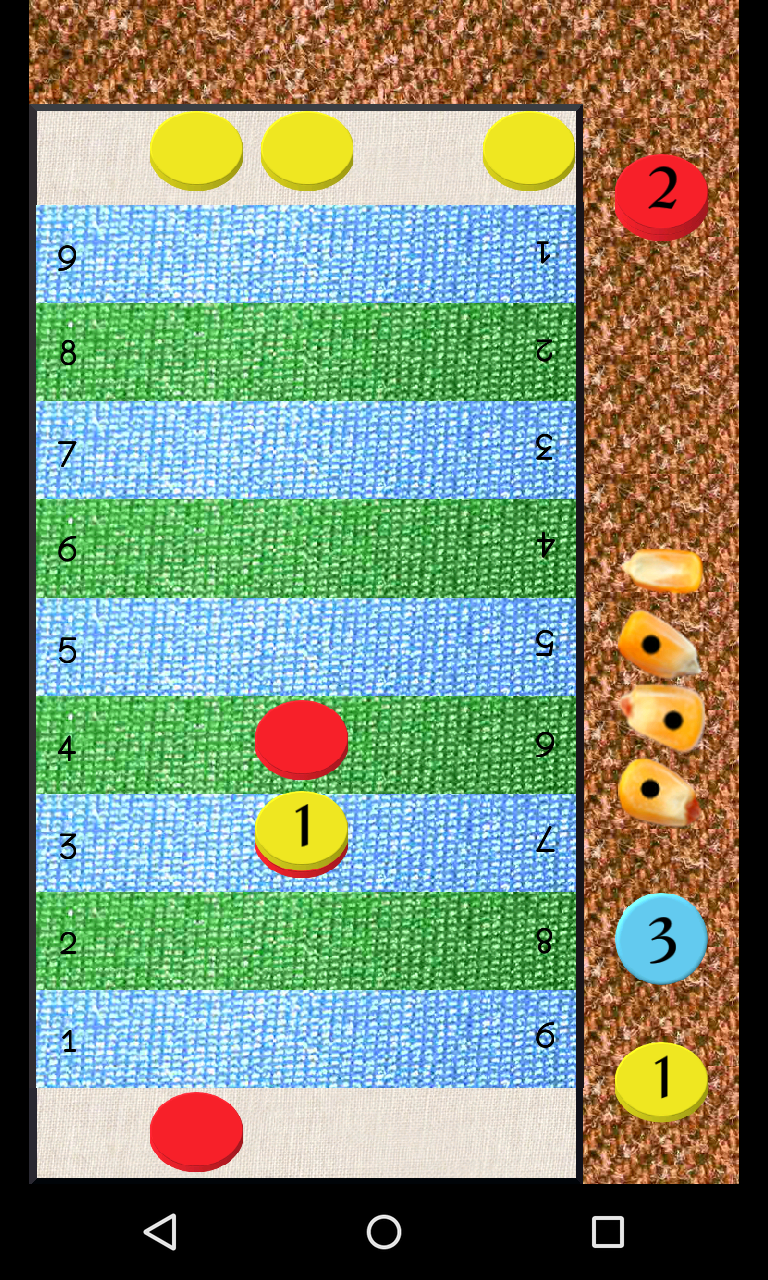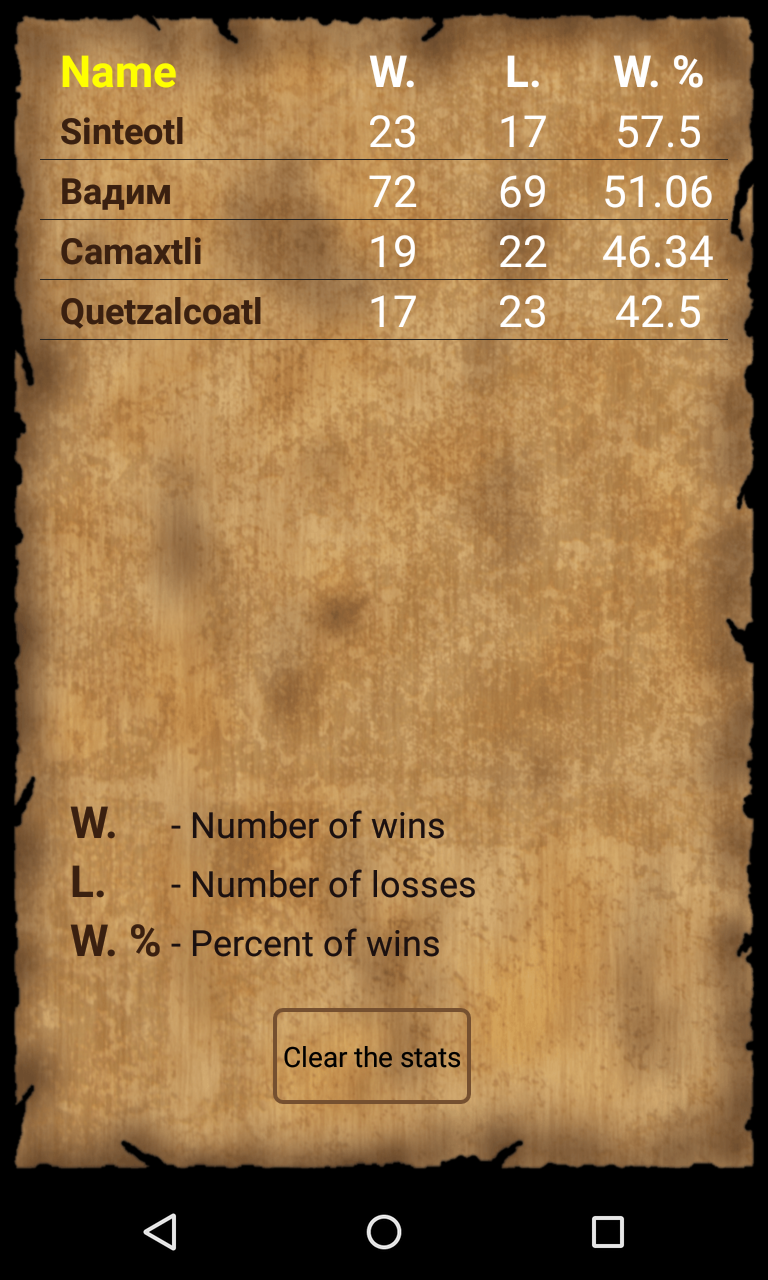 A promotional video:

And the Google Play link: Puluc
Have fun!