Jun 28, 2016, 12:06:55 AM via Website
Jun 28, 2016 12:06:55 AM via Website
Hello everyone!
I have a very interesting word guessing game that I would love to share with you.
It is not the traditional hangman that you probably already played a lot.
It is Say Something!
Say Something can be downloaded here
play.google.com/store/apps/details?id=com.zohapp.game.word.saysomething
the rules are simple.
1. you are given a word to say
2. send your audio to another player
3. the other player then listen to your word and guess
4. he/she record a new word and send back to you
5. keep going back and forth to earn more coins
6. enjoy the fun!
Why is Say Something so special?
We all know and probably have played hangman or other word guessing games that give you some clues like picture or text then make you guess the word. Say Something is different. English is so popular nowadays and it is being spoken everywhere with different accent. Say Something is a platform for you to experience a new way of playing word guessing game.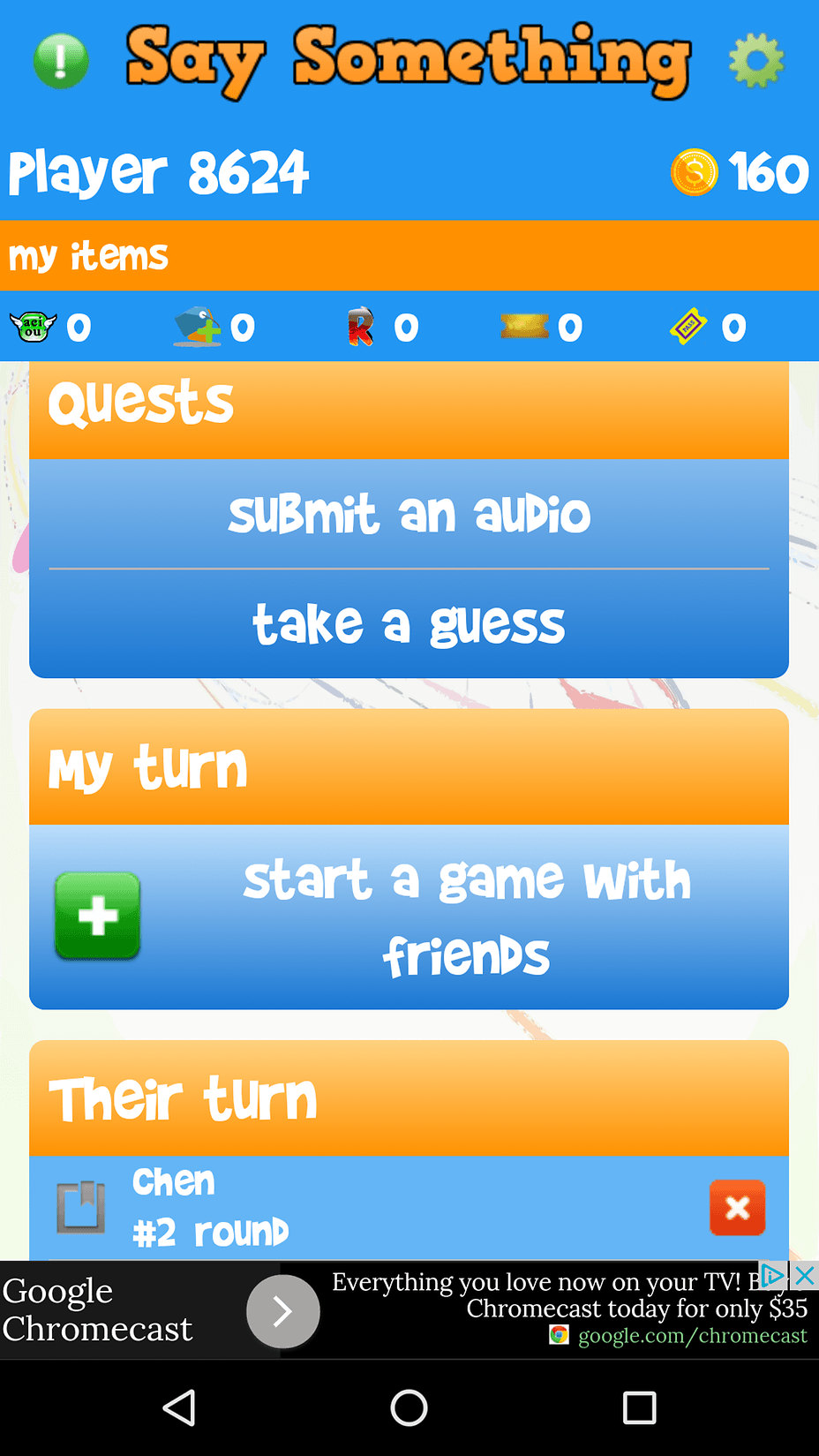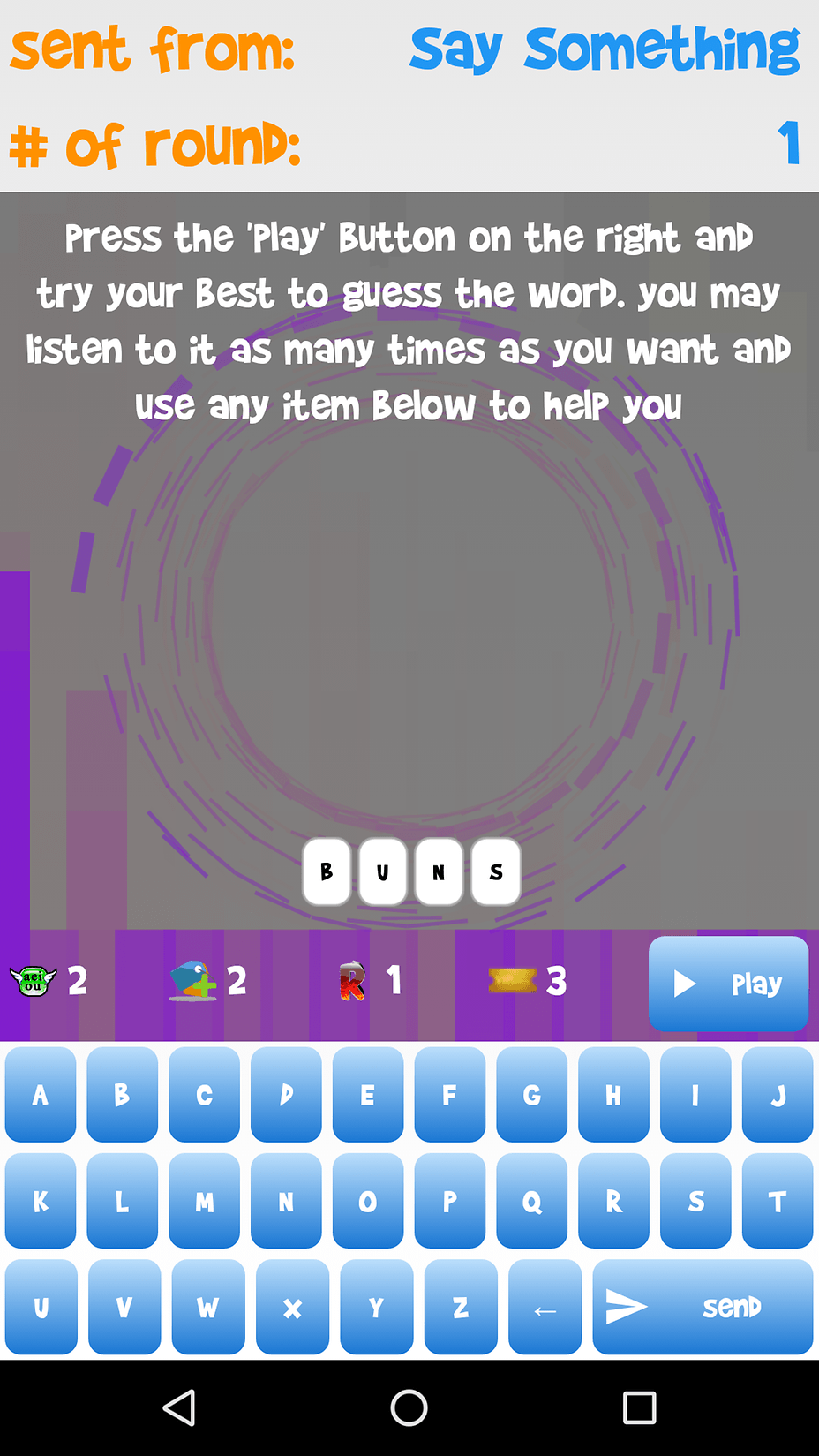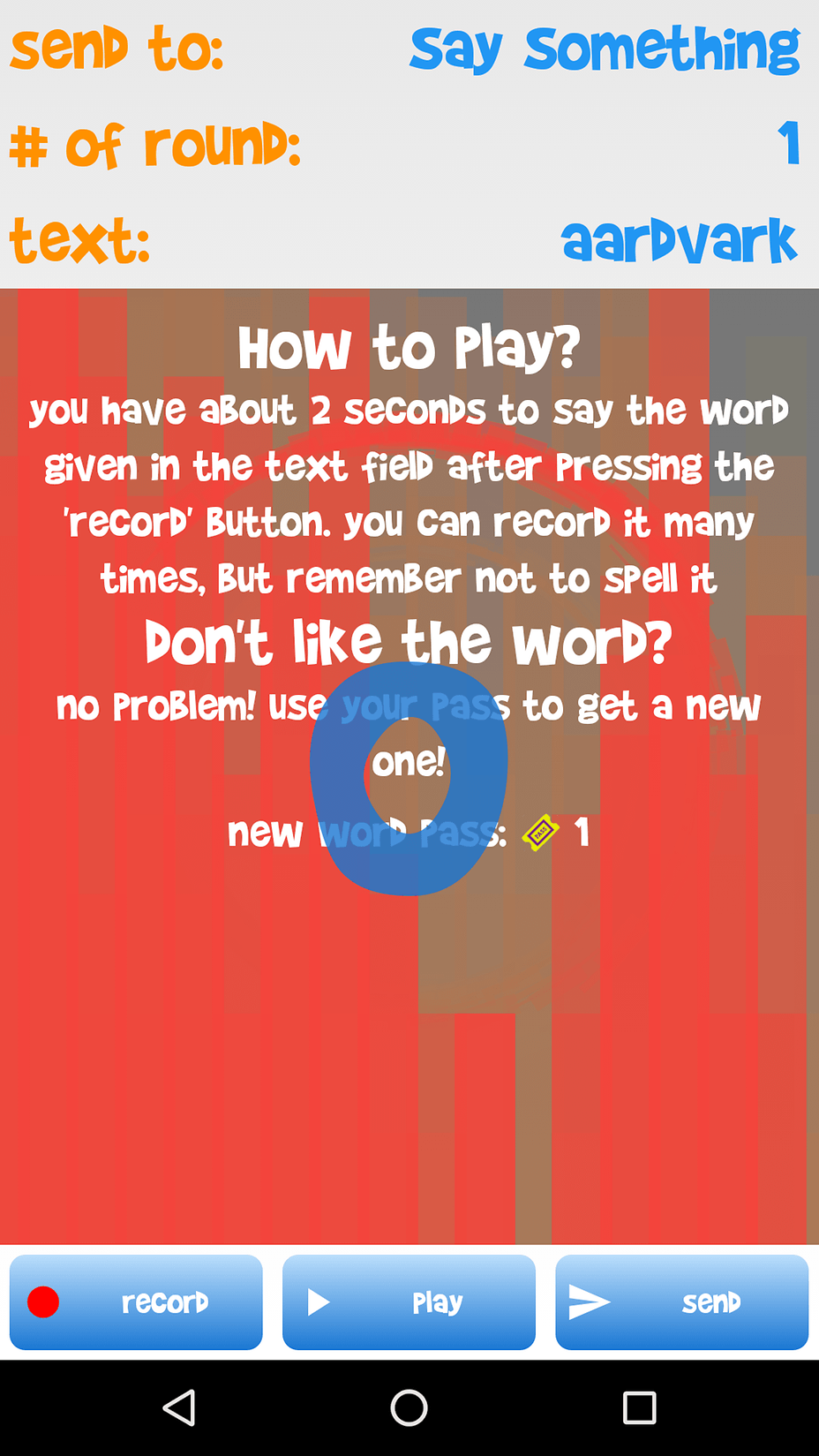 — modified on Jun 28, 2016, 12:08:31 AM