Jun 20, 2016, 3:23:17 PM via Website
Jun 20, 2016 3:23:17 PM via Website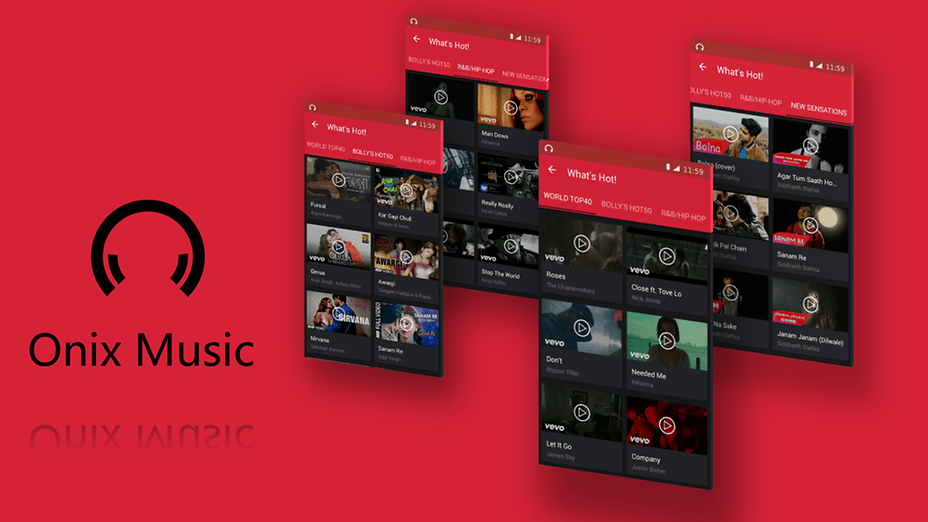 Hey Android users, I have recently launched an android app - my first - Onix Music. Its a music video streamer that is powered by YouTube api. It brings to you the hottest and latest trending music videos from all over the world across all genres. Besides, its a local music player. The hottest features of the app are :
Stream hundreds of music videos from all over the world and from most popular genres.
Watch covers and original music videos from rising talents
Play local music by genres, albums, artists & Folders Edit Tags and
download album art Edit lyrics and view with double tap Browse music
videos of your songs Create playlists. View music by recently played
and favourities Search music files and play from external apps.
Material design with unparalleled UI and smooth animations and colour
palettes Lots more to come..
Although the player has an equalizer, its not yet well developed. Which is why I have kept a default option of choosing the Stock equalizer. I am planning to redesign in the equalizer in days to come. Also I plan to add more genres and better ways of curating videos from all over the world. Please support me with your downloads and reviews. All kinds of criticism and suggestions are welcome.