Jun 5, 2016, 7:47:57 PM via Website
Jun 5, 2016 7:47:57 PM via Website
Hello everybody,
Few days ago I released my first mobile game, named Fly in the Warehouse. The goal is to fly as far as possible without hitting any box or crate. To make it even harder, there are also some falling crates, which are not always easy to get around.
Screenshot: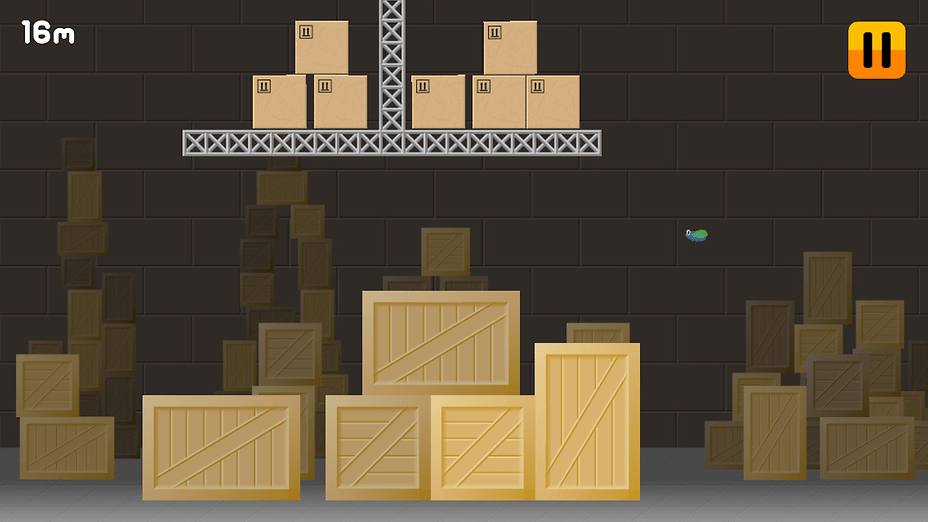 The game is available for both Android and iOS and includes ads, but don't worry - they don't interfere.
Google Play package: com.bukalskigames.fly
Please let me know what do you think about it. Thanks!