May 18, 2016, 2:01:44 PM via Website
May 18, 2016 2:01:44 PM via Website
Get complete access to the financial news related to the stock market with comprehensive analysis, reviews and estimates about stock investment. CWRU Observer provides online access to the stock market news with analysis and reviews by the famous financial analysts. Now read stock market related news wherever you go with just single tap. The CWRU provides totally biased stock market news, stock prices, stock market investment plane and financial analysis.
Download CWRU Observer (Financial News) on Android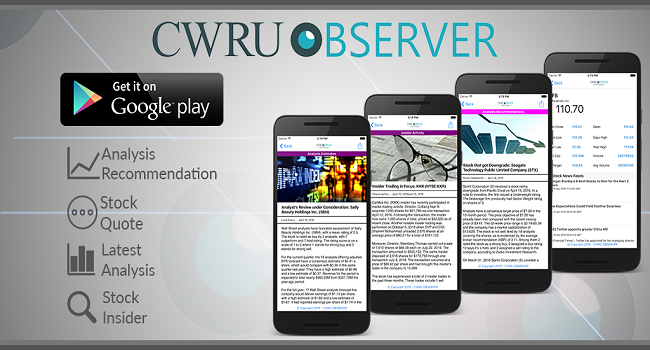 CWRU Observer Financial News Features
Analyst Estimates: Find estimations regarding investment with expert's opinions.
Analyst Recommendations: Get thorough insights about stock market with financial analyst recommendations.
Earning Reviews: Find thoughtful insights reviewed by financial analysts.
Insider Activity: Develop understanding regarding your business with in-depth activities of market.
Give us your feedback and positive reviews to make this application better.