May 14, 2016, 6:40:17 PM via Website
May 14, 2016 6:40:17 PM via Website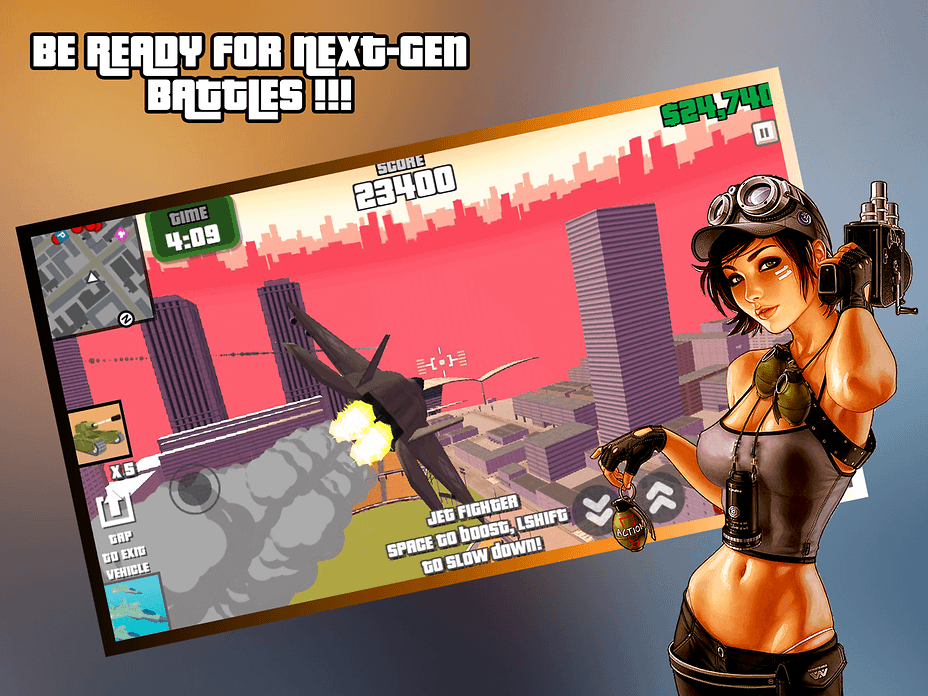 Hi Friends!
Check out our new FREE game for Android: AGENT EIGHT: CRIME STREETS!
Features:
- Intense non-stop action game
- Drive every vehicle you see
- Use perks and complete missions
- Multiple weapons
- Explosives
- Hidden treasures and bonuses
- Destructive buildings
- Non-linear gameplay
- NO IN-APP PURCHASES
- JETPACK!!!
Game is available in Google Play for FREE!
AGENT EIGHT: CRIME STREETS
Thank you for your attention!