May 10, 2016, 9:26:03 AM via Website
May 10, 2016 9:26:03 AM via Website
Lion Adventure wild cross is a 3D platform lion adventure pixel game. You play the hero Lion and use stunt skills to jump , dive , climb , hang and dodge to pass levels, help lion to collect coins to pop stars block and escape the wild lands and get back to the jungle.
URL: https://play.google.com/store/apps/details?id=com.selosoft.miitoo.lion.adventure
*Lion Adventure wild cross game challenging features :*
- control : touch / swipe control or D-pad / action button
- 8 fantastic wild worlds including grassland trap, dangerous underwater, desert Sahara, stormy frozen valley , horror Lava old castle, modern city complex, hallow land nightmare , emerald highland .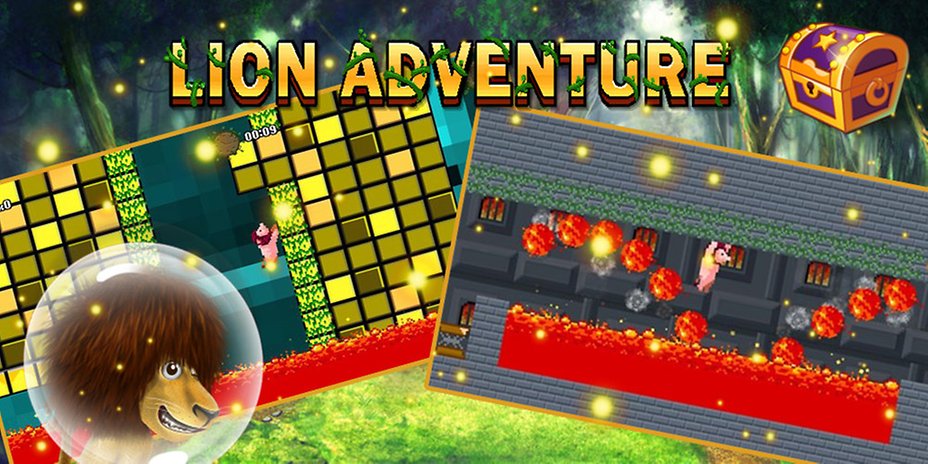 - Challenge monsters : jump prank spring , electrical jelly fish , desert sandstorm, night monster , deep water hole, fire and ice and freezing cold weather. Anything you meet in the wild might stop you and defeat you, be careful.
- Collect 5 gold coins to pop stars to remove the star blocks to enter next level.
- 6 levels in each scenario , complete all 6 levels to collect emerald . Collect all 6 emeralds to get key into the emerald highland for final challenge before go back to jungle .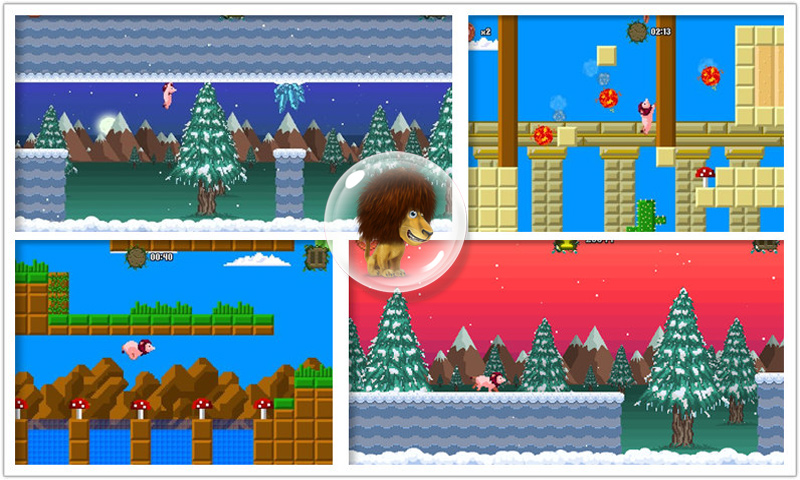 This Lion Adventur**e is not like normal adventure lion simulation game, it requires brain storming and find out solutions to pass levels, or you say it is a puzzle adventure game of lion .
**Yes, the lion is a little different . This lion is not like normal lions, he got a face like piggy but lion body, he is trying to escape from the wild worlds and find his mom before the Christmas day snow storm. Let's help him now. Lion roll now!
URL: https://play.google.com/store/apps/details?id=com.selosoft.miitoo.lion.adventure